Protagonist – Boca Raton, Florida, USA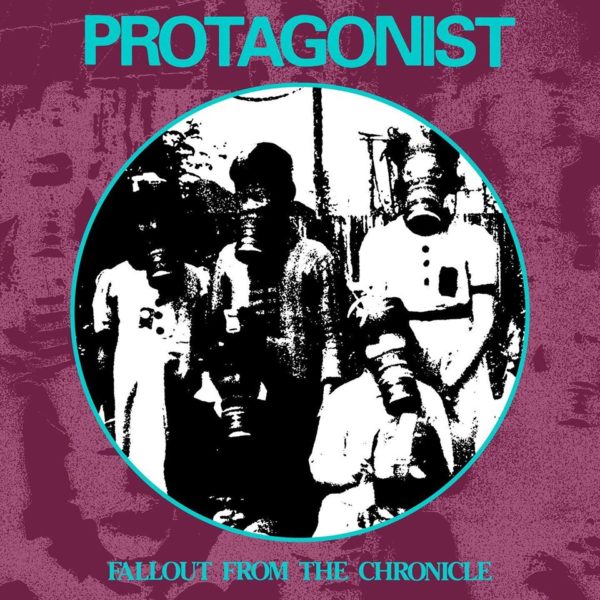 Protagonist return and Fallout From The Chronicle is their tale. The Florida based five-piece have been slogging it out on the Skate and melodic Punk circuit since 2003 with a determination to improve and hurtle forward at a consistently high-bpm. Post-2015, Protagonist were lying low. The band has two full-lengths and two EPs to their name but it was 2009's The Chronicle that just wouldn't let the band go any further. It was this record that would ultimately lead us to where we are now.
By 2018, Protagonist had clearly had enough of the over-arching hegemony The Chronicle-era was imposing on the band. In order to return to what they loved, Protagonist felt the need to re-release the best work in 2018 via Paper + Plastic. A stream of singles followed and would eventually populate the first three-tracks of their latest, Fallout From The Chronicle.
The 2019 single 'The Killing Fields' led the charge unto this new and improved Protagonist. 'The Killing Fields' maintained the band's Skate Punk and Melodic Hardcore beat paired with band-archetype guitar-lines and gritty yet melodic vocals. However, further tributing their roots, Protagonist employed a tempo outside of the usual genre-durational parameters. 'The Killing Fields' is an impressive 4:30 yet feels nothing of the sort.
After a sombre piano-led introduction, the anthemic 'Generation Lost' and it's further impressive and precarious at-first 5:30 tempo cuts into play. Track two of this Protagonist historical collation-of-sorts is foundationally focussed. 'Generation Lost' gives itself unto anthemic cathartic Skate Punk-tinged Melodic Hardcore in its verses and the exact reverse in its upbeat "hope and rage" chorus. 'Generation Lost' minutely but crucially employs tempo changes ala 'The Killing Fields' but primarily sticks to its emotive guns. Rise Against crossed with 88 Fingers Louie and Strike Anywhere? You decide.
'Reasoning With Time' is another rehashed blast of anthemic '90s Punk originally recorded in 2006-2007. The third of Fallout From The Chronicle and its predecessors in the words of the band did not '[…] make sense on The Chronicle LP, but they make sense in our story'. This version of 'Reasoning With Time' benefits from modern production and vastly overwrites its former self. Peter Marullo's vocals are at their best and the track as a whole effortlessly embodies what made and indeed still does make melodic Punk music so easily enjoyable.
'Totally Fucked' witnesses the melodic five-piece embody vintage Hardcore with a cover of Violent Society. Intrinsically and seamlessly, this leads onto further vintage-'core with a cover of The Boils – 'Dependant'. Not only does this harder, driven, nearly-melodically-devoid-sound clearly have a profound influence on Protagonist, but their own admittedly marginally melodic variants of these tracks are incredibly well executed. 'Paper Dolls' is another in debt to the lasting influence of The Boils on Protagonist.
'Gone, Dead, and Buried' ends this four-track tributary tirade of accosting Hardcore. 'Gone Dead and Buried' is the best of these covers and only leaves you pondering how much Protagonist will infuse such seminal stylistics into their future.
On The Chronicle, 'Iamtheghost' was a jagged and anthemic charge of catharsis. The track spliced the band's need to craft resonating sing-a-long emotive-Punk with an equally uncontrollable need to play hard and fast. 'Charge' closed the 2009 album with the band's threading guitar-lines and emotive vocal delivery on top-form. The band cut such with what can only be described as their primary and natural selling point. 'Charge' specifically, still stands as one of the band's best career-wide.
I've droned on for what feels like a chronicle as it is so I will say this. Fallout From The Chronicle is very much the story of Protagonist in condensed form. By all means, sample their excellent back-catalogue but it is Fallout From The Chronicle that should hold your attention for now. The release ends with acoustic versions of the aforementioned 'Iamtheghost' and 'Charge' and suffices it to say, despite the genre reversal and contrast, close proceedings in the correct manner.
Protagonist – Fallout From The Chronicle, out now via Paper + Plastic.
Updates:
Music:
Paper + Plastic: