P S O T Y – London/Peterborough, England, United Kingdom.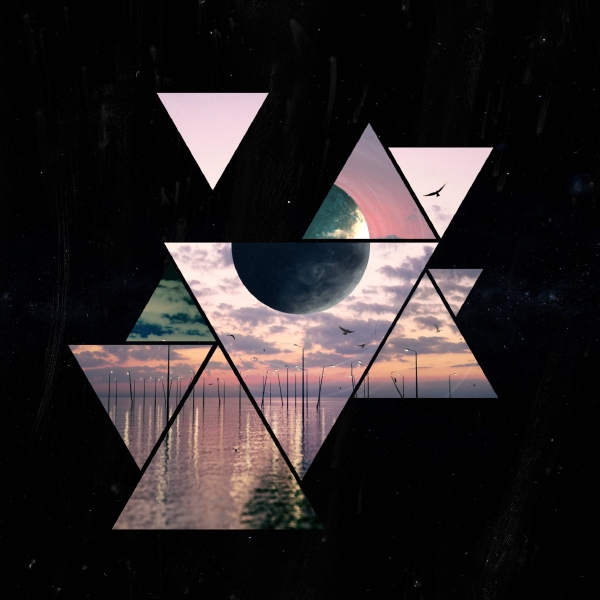 It's been a long five years. A very long five years for reasons that Im sure, if accumulated, would amalgamate to such a state that they would be the next great and depressing chronicle. Things are indeed somewhat on the crap side of the metaphorical looking glass but that, right now at least, is irrelevant. For P S O T Y have finally ended their unfair teasing on the scene encompassing Instrumental, Post-Rock and Post-Metal with their new single and forerunner to their next major release.
On the 13/09/19, the follow up to the masterful debut full-length that is Fragments Of Uniforms from 2014 will be unveiled. If you're new to the band find our piece on them – Here. For now however, the mammoth and gargantuan sonics of 'Oil Blood' will have to suffice.
P S O T Y don't just connect London and Peterborough apparently but they more importantly expertly achieve a symbiotic relationship between both Post-Rock and Post-Metal. This is seen throughout their three prior releases quite openly along something else, the typical near-total lack of vocal input. 'Oil Blood', follows none of these rules and polarises the band's sound.
This new single is stripped down and cumbersome in more traditional Post-Metal sonic-mass. Eerie melodies fight for a bare and clearly troubled existence over an impressively heavy display from the rest of the band. Despite being somewhat of an anomaly, the band's choice to include vocals is not unwelcome. Soaring, slow, hearty vocal-chords match the reach of the struggling melodies but are far less weighted-down by the sheer (and not remotely negative) simplistic heaviness on offer.
At 2:10 P S O T Y fade into music more sombre yet barely restrained within the context of a song that should only be played loud. This is all before and as you'd expect the band begin juxtaposing said minor deviating ebb yet again with vintage metallic riffs, breakdowns, slow and expansive crescendo whirlwinds and ever-so satisfying chugging on those over-encumbered strings.
Musically, this is very much classic P S O T Y but also focussing near-purely on their apparently prior but definitely now perfected Metal-end of their sound. Vocally, the band through backing and lead, match the melodic nature of the music and in many ways may well split existing fans into those who now cant imagine the band without vocals and those not too sure. It is still unclear what path the band will follow on this forthcoming second LP but after 'Oil Blood', no matter how different, you won't want to blast any other dramatic and immersive triumphant return of progressive music for quite some time – likely until another single that is.
Sunless will release via Spinefarm Records, Candlelight Records and the band themselves and is now available for pre-order via each of the above before general release on 13/09/19.
Updates:
Music:
Candlelight Records:
Spinefarm Records: