Liquid State – Bristol, England, United Kingdom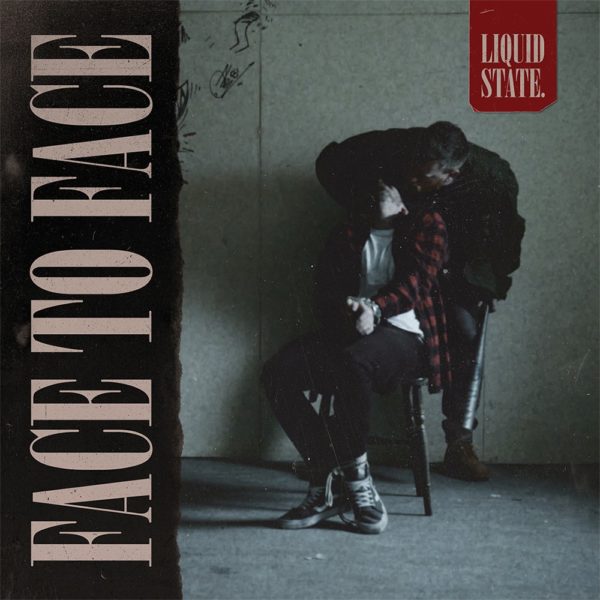 Bristol is a hub of musical creativity where near-limitless noise awaits you. This is where Liquid State and the 'Face To Face' single enters this fray of vibrant musical creativity. The band debuted onto the public sound barrier in 2018, released their debut that very year and another blast of melodic-to-riff-heavy multi-genre inspired sonic mass in the form of the 'China Dolls' single of 2019.
In a fashion typical of the locale, the sound of Liquid State is one hard to pin down to one simple description. The band employ the enveloping groove of the post-Nu-Metal Hard Rock generation but also a very mild aesthetic towards Alternative Metal in general. This isn't all, however, for Liquid State paint over this riff-heavy format with a (very mildly) Emo-tinged Post-Hardcore lacquer that constantly changes its consistency furthering blasts of further Punk-rooted rawness.
If any of that has piqued interest, then, by all means, indulge in the band's previous material. The now concerns yesterdays release, one by the name of 'Face To Face'. The 2020 single wastes no time in expressing itself through layered, mildly-metallic and heavy-set Post-Hardcore. The track leads onto a choppy groove still maintaining a Post-'core dominance while eluding to grinding Metal influence. Vocally, melodic a majoritively Hard Rock-esque tone dominates but follows the instrumentation's dynamic changes subtly, but well.
'Face To Face' is dark, brooding and aggressive without overstepping too far in either stylised-direction. The intensity offered instantaneously is maintained throughout by drumming perpetually cycling a cathartic build-up assisted by a lumbering bass-tone. 'Face To Face' is by no means the band's heaviest but it is within such ranks. The track isn't reserved but rather controlled and tightly fastened to low-ridden Post-Hardcore rhythms that are only as "metal" as they need to be. The melodic chorus is infectious but I'd be lying if I said it wasn't the riff-heavy, unabated tenacity of the crushing heaviness in the verses that is the main selling point.
The track is heavy but delicately tempered. Lingering rage is led by the melodic vocals and comparatively, crucial soaring leads barely able to contain it. Succinctly, the band alternate between both obvious and subtle heaviness and it very much makes the track. Chances are, if Nu-Metal was your jam back in the day, to whatever level, 'Face To Face' will land well. Furthermore, if you prefer your Post-Hardcore more in-sync with traditional Alternative Rock and Metal then again, 'Face To Face' is one for you.
And let's face, it, what a video that is! Liquid State and the 'Face To Face' single bring a variety to an often over-saturated heavy-Rock scene. The band end their 2020 single with the same absolute blow-out it entered upon. Only this time, now that the band's sound has settled-in to your ear canal, it's exponentially more satisfying.