Layman's Terms – Bristol, England, United Kingdom.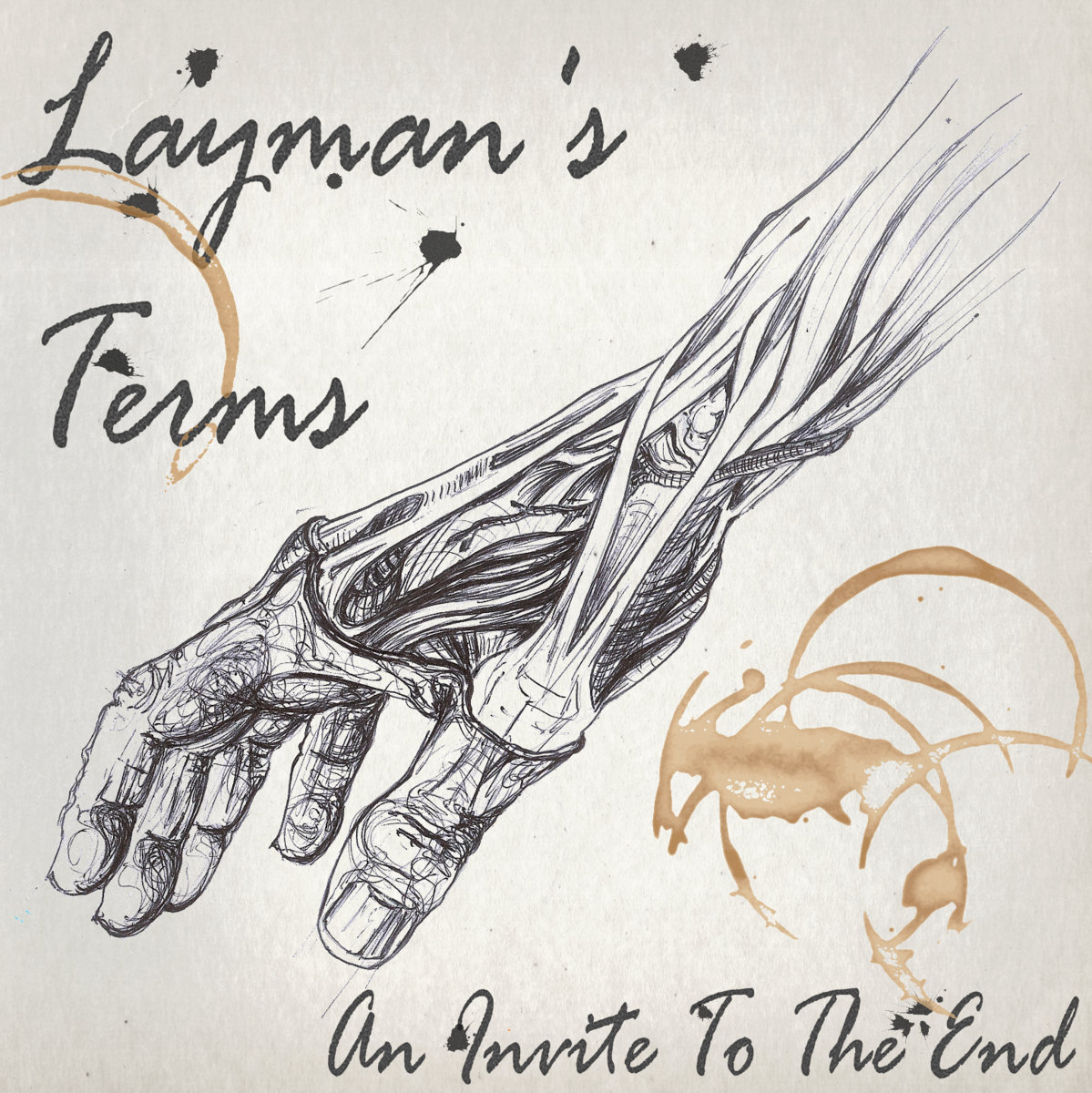 Layman's Terms are a determined band to say the least and their most recent EP – An Invite To The End is perhaps one of the most relentless Punk-Rock EPs of the past year. In total it is the second offering from Layman's Terms but the only one that really matters in two respects. Firstly, it's the only one really available find with any real ease as it's predecessor like so many underground Punk releases, has faded into obscurity. Secondly, it's the product of band comfortably moving forward at a blistering pace, so to quote someone I used to work with – 'is better!'.
'Phy(sic)s' does an excellent job of showcasing the visceral Melodic Hardcore sound that Layman's Terms are ever-developing. Think back to the time where Strung Out decided to pursue a more progressive Punk sound with jagged Metallic riffs supplementing their Skate Punk foundation or early 2000's Rise Against or Strike Anywhere popularising the genre with The Unravelling, Revolutions Per Minute and Change Is A Sound and you have an idea.
'Undeniable' further accosts you with a relentlessly driven intro complete with melodic-lines strong enough to sit the band on the fringes of contemporary Tech-inclined Skate Punk – think One Hidden Frame, Straightline or Fair Do's. Admittedly Layman's Terms do suffer somewhat with recording and clarity issues release-wide but that's nothing more than a common given within underground Punk-Rock and doesn't negate the band's skill. I have been assured by the band that there is a story behind it.
The mid-point doesn't relent as 'Letters To The Dead' shows how much of an influence Strung Out and North American Punk is on Layman's Terms but also stands them apart from it simultaneously. Said locale's influence on UK and European Punk music is paramount but one thing you can say is that the UK variant is a serious contender for how hard it punches and Layman's Terms are unambiguous proof of that.
Jagged Metallic Thrash-esque strings follow a foreboding intro in 'Cut The Line'. The Bristol five-piece soar with their melodies but eviscerate with their strings. 'Cut The Line' is initially classic in regard to the band's output in that it's fast layered complexities are heavy but kept in check by Skate Punk melodies. That is until it gives itself almost fully to the pure Hardcore Punk you'd been waiting for resulting from their consistent use of gang-vocals.
'Rad and Subtract' is more of the same musically but also very much more of the same appeal. Layman's Terms are nothing but impressive when it comes to their relentless drive and as much as a slower tempo would be a welcome addition, their cathartic and indeed emotive Punk-Rock is certainly doing nothing wrong and neither is their drummer for that matter. It goes without saying that he should be well looked after.
Layman's Terms are fresh off the back of playing with UK scene mainstays The Human Project, PMX and Captain Trips and if that wasn't enough they have a home town show alongside the legendary No Fun At All this coming December at The Exchange in Bristol.
I will leave you with 'Suffer The Fools', a track that as you'd expect straddles that sweet-spot between Hardcore Punk and the right amount of precious, precious melody.
Updates:
Music:
No Fun At All date: – Here.