NO:IR – Bristol, England, United Kingdom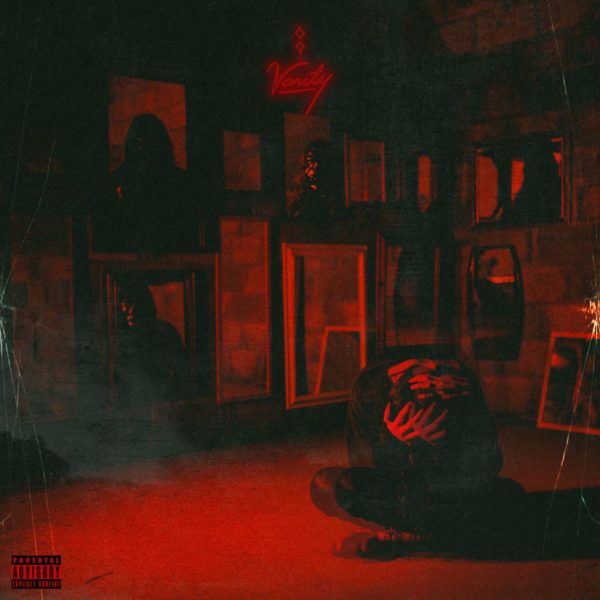 Introducing NO:IR via my own literary-babble is something I've meaning to do for quite some time and it is now that I have finally gotten to it. NO:IR are a five-piece band from Bristol that occupy a sonic-plain of existence somewhat dated but also highly arguable to be both enigmatic and idiosyncratic within the Alternative music scene of the past thirty or so years.
Now, if you're anywhere between twenty and forty, the genres of Nu Metal and within a greater scope, Rap Metal, would have been quite the event in the development of your music taste. Truthfully and in a manner I'd say is actually rather factually accurate, you either entirely indulged in this notable trend, simply dabbled in it on club nights and at parties or binned it off entirely. This vein of Alternative Metal has more than left its mark on both music, society and particularly the internet. It is in speaking of the former of those three, that we find this very article introducing NO:IR. A band taking such a stylistic and allowing it to permeate other period-notable limelight dwelling sonics that have existed since.
The band, through their debut single 'Hive Mind', played tribute to early days of Nu Metal. This was a period where Linkin Park and others juxtaposed eerie yet harmonic vocals with crisp Rap-Rock and a looming heaviness. It was common to hear a lumbering rhythm section that could spasmodically alternate in favour of a contrasting drive toward the genres Metal-clad inspirations. In tone, specifically within that of its lingering melodic lines and contrastingly weighted, floor-hugging drumming, 'Hive Mind' playfully yet ominously teased. NO:IR, through further vocal alternation and the aforementioned melodic approach, teased a penchant for early 2000's Metalcore and Post-Hardcore respectively and emphatically.
'Erase: Me' was menacing and captured much of the groove that Nu Metal impressed upon those for whom the genre was their first foray into heavy music. NO:IR employ an impressive scope of vocal range, style and dynamic as 'Erase Me' seeks to see its heavy-to-melodic dichotomy exist with as little friction as is possible. The band's second single was a forefront display of the NO:IR's variety within themselves. 'Erase Me' akin to 'Hive Mind' but arguably in an exponentially more effective manner, epitomised the band's inspirations and how they have been shaped. Furthermore, and in continuity to 'Hive Mind', the band allow their by-now ubiquitous interest for Post-Hardcore and Metalcore to exist freely.
However, by 2020, the band has not yet allowed their archetypal Nu Metal characteristics to reach full fruition. That was until 'Vanity' entered the play. To date, NO:IR's latest has nearly thirty-two thousand plays on Spotify alone. The single again entrenches the band's use of varying vocals but this time refines them wholly. 'Vanity' finally sees the Rap-elements of the band's Alternative and Nu Metal sound reach their (current) apex and contrast with its stark melodic running-mate.
'Vanity' will appease the wing of the band's fanbase that prefer this Rap-Rock orientated sound but not without the other respective wing having its satisfaction. This "second-wing" being the band's gradual increase in abject heaviness, abrasion and sonic-aggro toward their Metal and Metalcore displays. Although the aforementioned vocals of Ev:vI and the band's backing are of a notably more comfortable quality and stature, it is in the tracks eerily-inviting to foreboding heavy-set doom-laden instrumentation that NO:IR definitively shine. Speaking contemporarily regarding this energy, the band's citation of the likes of the Fever 333 makes all the more sense and yet also begs the question, will a markedly more Hardcore Punk ferocity ever infuse the five-piece? Only time will tell.
NO:IR, through their very approach to heavy music, are decidedly uncommon, unique and niche. Objectively speaking, even that is enough reasoning to sample them as it is. Although other band's in this vein do exist, how many can you name? How many on the underground circuit have had quite the response as NO:IR? On a subjective note, personally, music in this vein is admittedly far from my "go-to". However, it is also to the utmost meaning of superfluous to dispute that NO:IR are one to watch regardless of personal preference.
Introducing: NO:IR, that'll do. Find them below.