Hidden Mothers – Sheffield, England, United Kingdom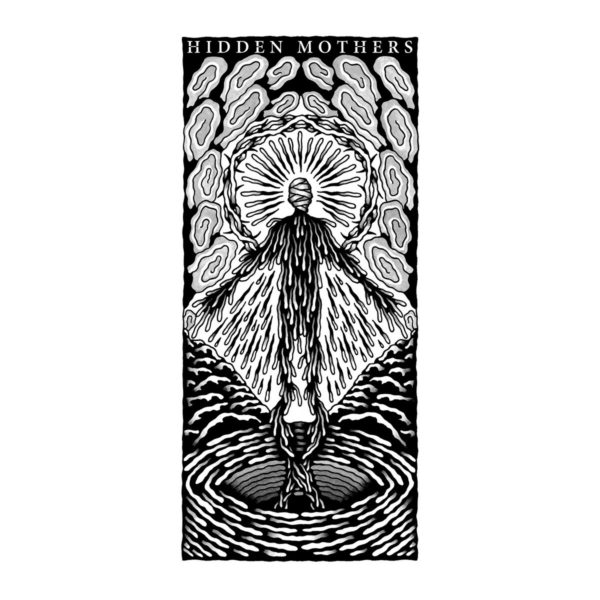 Hidden Mothers and their debut EP in this 2020 of woe, enter into the lucrative well of progressive guitar music on a journey to the depths of its blackened fringes. But Matt, what the fuck are you talking about? Well, my various perplexed individuals, I am of course referring to the ethereal realm of Post-Metal and all that surrounds it. Ethereal is in fact, the perfect adjective for the Hidden Mothers amalgamation. The Sheffield band collectively infuse the soundscape with Post-Metal, Post-Rock, Metal, elements of Hardcore and of course a hefty dose of Post-Black Metal lacquer. It is no surprise then their influences range from Converge to Deafheaven, Oathbreaker, Cult Of Luna and the like. Their debut track, 'The Longest Journey Yet' is an insisted stop-off point before you continue.
The band's eponymous three-track opens over the rocks, crust and mantle of eventual collision. The band's slow, repetitive ad marginally melodic lumbering steps approach said-destination under their own volition. Hidden Mothers then follow with a darker, lead-line of whirling confusion as distant, but sharp vocals mark the final layer. 'Beneath, To The Earth' edges closer and closer toward its Metal-inclinations and foundational stylistic. However, not before stooping into a slow, begrudging bass-line prior to the expected, but welcome technical inclinations. The band enter the halfway point with a contrasting Post-Rock-esque bridge as tempo and dynamic changes act as a statement of deviation. Vocally, the opposite extreme has limited limelight before the visceral and cathartic screams assert their inherent dominance. In short, Hidden Mothers, keep you on your toes. Which is fitting, as their closing tirade of what can only really be labbelled as Post-Metal-Hardcore smashes any criticism of banality.
The self-dubbed monikers of "Blackened Post-Metal" and "Post-Black Metal" are intrinsically fitting. 'My Own Worth', the shortest of Hidden Mothers and their debut EP, is comparatively speaking, over in no time. The middling track furthers the ethereal ambience of their debut single as a tempering balance to what's next. Metal and its offshoots are known for a precarious level of theatrics but with Hidden Mothers, there is no such abject fall. The five-piece are nothing but immersive. 'My Own Worth' is not only the best of this EP but within its wall of polar-extremes and gentle Post-Rock juxtaposition, is fundamental to Hidden Mothers. This is especially the case in the bare-all cathartic outburst and following cool-down post-2:30.
'My Blindness, Your Burden' however, despite its soaring yet blackened melodic edge opts for high rather than low octane. Hidden Mothers haven't necessarily hidden their Black Metal but haven't pushed it to a point of hegemony either. However, in the final foray, the band allow it to break from its confines near-completely. The result is the band's heaviest and most menacing, brilliantly held together by a considerably free-roaming set of skins and all else. 'My Blindness, Your Burden' is foreboding and unrelenting. Truthfully, the track doesn't hit that immersive melodic sweet-spot of the prior efforts. However, I'd hazard a guess that its trajectory is aimed at a different wing of the band's multi-faceted audience. This isn't a criticism as such, but 'My Blindness, Your Burden', in its comparative and exponentially heavier approach, is a particularly sore, emotionally unstable thumb.
The only manner unto which this release can be reasonably criticised would be subjective taste within the Metal and progressive guitar music communities. To be succinct, all I can prospectively forsee is a few lines of "too metal or not enough" at best. Regarding production, this Hidden Mothers debut also warrants no negatives either, for Joe Clayton (Pijn) and Scott Middleton (Cancer Bats) have similarly outdone themselves.
Hidden Mothers and their debut EP have joined the ranks of the 2020 music output and that was my opinion on it all. The debut was released this past September via Surviving Sounds digitally and physically.
Updates:
Music:
Surviving Sounds: