Harker – Brighton, England, United Kingdom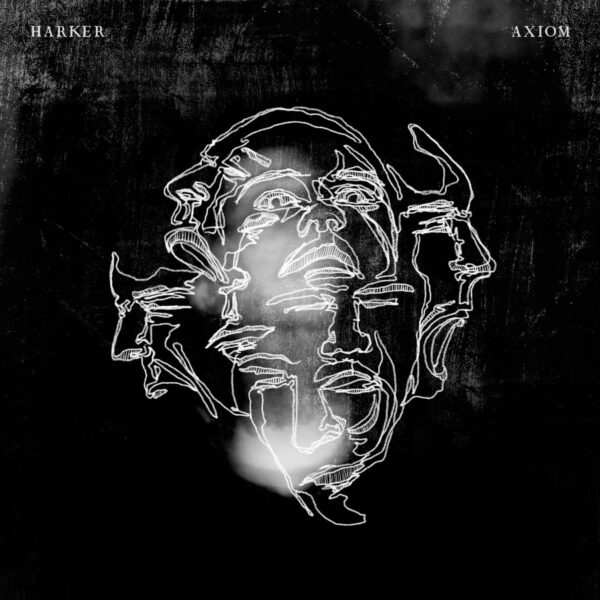 After some years of cross-referencing Punk rooted stylistics, Harker and their Axiom are close. The Brighton band for those who don't know, have been releasing music and kicking around showing it to the world since 2015. The band's robust back catalogue cascades and meanders to and from the Punk tree and its branches with infectious evocation. Prior to 2021's Harker, the four-piece purveyed and conveyed this infectious catharsis through a hybridised blend of melodic Punk, Indie and Alt. Rock and of course, healthy appreciations for both Pop-Punk and Emo. It's time to move on but do peruse the above when you find the time.
Axiom is edging closer each day. Harker unleashed 'The Beast Must Die' to lambast the close-minded. Axiom, much like many Punk and underground Rock albums has been written in the wake of rapid societal destabilisation. 'The Beast Must Die' is a rage against mono-consciousness and how insular and singular outlooks can damage a person and spread rapidly. Track one is a new breed of Harker noise. The band push a deep rumbling Post-Hardcore tone that is dark and reflective of this struggle. Thumping, heavy-set drumming juxtaposes soaring distorted leads as the middle layer broods incessantly. This is a new Harker and it's enough to scare you still without losing the band's former appeal. Who said deviation was dangerous?
The newer spasmodic Harker meets its former self in track two. The band allow the relative Post-Hardcore chaos to infect the short sharp intro of 'Sigh Of Crows' until ties to their known Indie-Punk playfully contrasts. Importantly, the cycling comparatively complex drum patterns remain as a progression indicating stamp. As track two seeks the whirling chaotic leads that get more confident by the note, the former sound is seamlessly morphed into an aggro-Punk Alternative Rock hybrid. 'Sigh Of Crows' is a class on Punk-rooted deviation.
'Adulthood' slows proceedings and furthers the band's mature Alt. Rock. Three was yet another single ahead of time and I would argue it to be an example of how to write and own "grown-up" Emo-Rock. Just because you age, does not mean you don't feel and struggle with that very ability. Harker and their Axiom are shamelessly confident. 'Hellion', despite such an emphasis on their deviation, is relatively back to the norm the band pushed with 2018's No Discordance. That said, although 'Hellion' tries its best to be playful and beckoning, it cannot avoid Axiom's looming, lurking chaos.
'The Grey Lady' doesn't shy from the band's Emo-tendencies and its own (most of the time) inextricable links to the twisted Punk of the OG Post-Hardcore legacy. Track five is another that maintains the flow akin to 'Hellion' in part but goes further. Five is a hybrid but also a tribute to the word "gaze" being added as a genre suffix in the description of the band's contemporary power. Though this is hinted prior, from 3:21 onwards, a full-bare-all combustive catharsis is shown. Emogaze indeed.
'Moriah' is a testament to why feeding Post-Hardcore back into Punk-Rock is unstoppable when done right. This year, this echelon of contemporary Punk was hit hard by the new Ship Thieves record and its tracks such as 'Moriah' that are strong enough to run parallel. 'Flex Yr Head' is well-placed to follow to allow you to recover from the previous and its precision face-punching rhythm section. Musically, track seven is a robust Alternative Rock offering sat somewhere between older and newer Harker but it is lyrically where it really shines. 'Daisychain' then appears and is as surprising as it isn't on an album with such deviation. Harker pushes a new take on stripped back and simplistic in a warped, respite-inclined ebb simply because they can.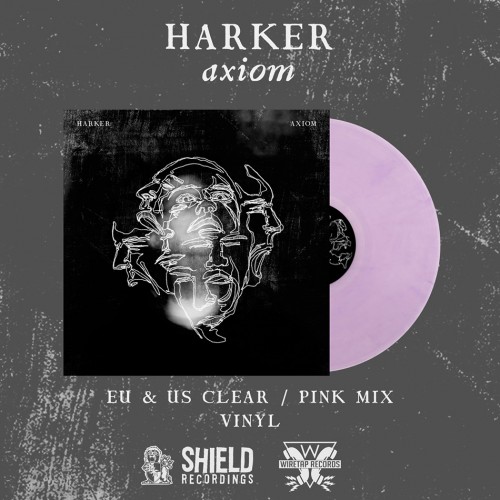 Off the back of  a'90s riff, the band's Indie and Alternative Rock resurfaces in 'No Sun'. Harker's homework is resoundingly strong. Their penchant for '90s Alternative is just as well researched as their inclinations towards Dischord Post-Hardcore. 'No Sun' is another on Axiom where Harker effectively provide a little genealogical fan service toward their past material before hurtling off into a riff-heavy, playfully warped and chaotic tirade just like that. Again, the sheer confidence on this album shameless.
Harker close Axiom with the comparatively durational mammoth of 'Antenna'. If you were still at any doubt at this stage that this band has matured, changed and evolved into something different, 'Antenna' is the final definitive statement. Clocking in at 6:28, the four-piece unleash quite a surprising blast after stacking their layers high. Post 1:10 and until 1:56, an almost Noise-conditioned blast of mania-fed vitriolic Post-Hardcore Punk violently battles connectivity. Once this subsides, the band enter a maelstrom of whirling guitar feedback as unsettling as their encumbering existentialism. After that, the band fall into a slow societally reflective ebb. We are undone and led by false idols.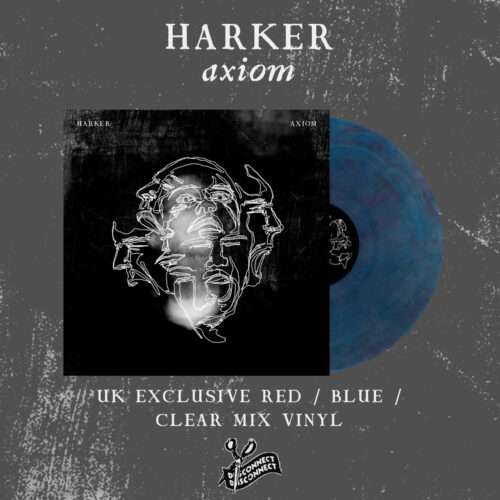 23/04/21 is the day for both Harker and Axiom digitally and physically. The band have transcended themselves in the best way possible and though it may not be what fans are used to, Axiom is yet another standout release of 2021. Disconnect Disconnect Records are handling the release in the UK, Shield Recordings in Europe, Wiretap Records in the US and Fixing A Hole Records in Japan. Pre-order links are below.
Updates:
Music:
Pre-Orders: