Floods In Japan – Kent, England, United Kingdom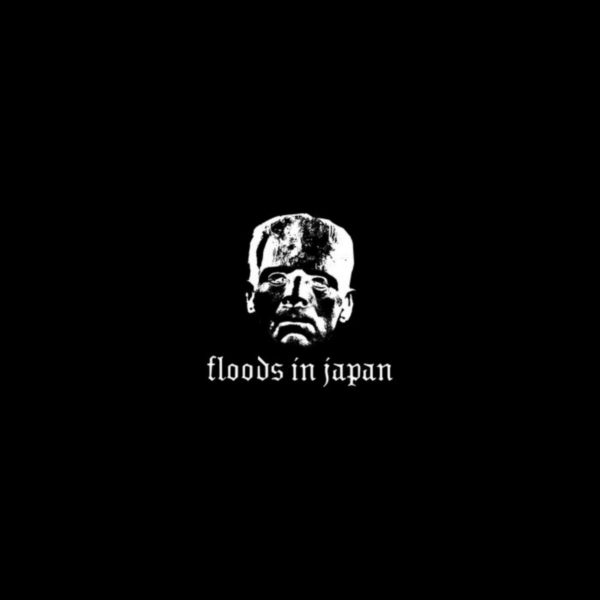 Floods In Japan and the 2020 Demo like many, entered said year via lockdown. Ah, lockdown, that thing that went away but not really. That thing that is now lingering like some sort of dystopian outcast ready to stake its claim, administered by fools and ironically perpetuated by other fools. Digression aside, one positive of said occurrence was the debut from Kent four-piece Floods In Japan via Beth Shalom Records. However, I and likely many of you reading this may have missed its initial impact amidst the ironic flurry of defiant releases this year. Thankfully, that is now irrelevant and we are here now to ask the question of our time. Is it any good?
Well, immediately prior to answering this in prose that I hope to be less than boring, but this is me so we will see, a rough idea of the band is in order. Floods In Japan and the 2020 Demo market themselves as somewhere between Hardcore Punk and Grunge. Now, if seminal names such as Cancer Bats, Nirvana and Black Flag and a proximity to heavily British-ised Punk-Rock tickle your fancy, you should read on.
'TSUNAMI 1994' immediately calls back to both the band's genetic DIY make-up and influences but also Birthing The Giants-era Cancer Bats. This was a time where said Canadian staples were working out the kinks in their eventual Sludge-Metal, Southern Rock-Hardcore Punk tirade. Floods In Japan echo the whirling melodic leads but above all, embody this inherent influential groove-core to its highest or should I say the lowest degree. It isn't all that simple, however. What is also crucial to the band's own fledgeling tirade is the lingering influence of Hardcore Punk and what it would go on to infuse and indeed birth. That being the fellow and all-important lingering and begrudging tone of Grunge.
'TSUNAMI 1994' lays down the band's intent and crucial hints what they have hidden in their 3/4 members clad in plaid shirts. One person missed the memo it seems. Sort it out, boys. Now, this second digression aside, the band's heavily south-east English accented vocals very much add the final piece. These sharp vocal tones supplement the band's craft and are that idiosyncratic middle ground between their old-school Hardcore and looming-Grunge-ism. However, it is the short snippets of contrasting, earnest and raw screamed vocals attempting to break through that stand prominent. This, I am glad to say, reaches it aggy-apex in the flying-friendship-games-fist of 'HADOUKEN'.
'HADOUKEN' employs a faster tempo beset with eerie leading strings and a stripped back Hardcore rhythm and that non-negotiable infusion of the "big G". Lyrically, betrayal is cleverly and sardonically depicted and cast back at the perpetrator as a mind battles rejection and honour. The aforementioned raw nature of the backing screams perpetuate the Punk-simplicity punch-face point and unambiguously make 'HADOUKEN' what it is.
The previous citation of Black Flag faces the forefront in 'TRASH KING' but not without the Cancer Bats influence so crucial to this four-piece. Floods In Japan take the inherent chaos of classic Hardcore Punk. They then ply it with the refined groove of its latter-timeline compadres and finally coat it in its legacy Grunge lacquer. 'TRASH KING' is a reverberating mass of cycling power that in its relatively far from OTT nature, could prospectively run with the big guns of the genre without too much exertion.
And so ends the debut Demo from Floods In Japan. The band have plans so keep an eye out and in the meantime, peruse the genre fluidity of Beth Shalom Records.
Updates:
Music:
Beth Shalom Records: