Squidge – Bristol, England, United Kingdom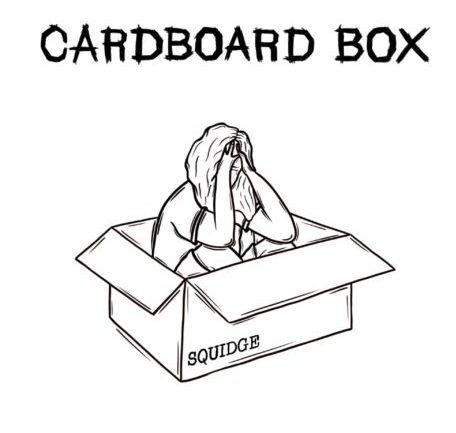 Today is straight to the point, or rather within the context of my waffle that is. But yes, the early stream of Squidge and 'Cardboard Box'. Squidge. The band whose name I never tire of typing, uttering and squashing with my ham-fisted, Isle Of Wight-originating under-articulating speaking arrangement. Words.
Squidge are no strangers to both Ear Nutrition and the underground Alt. Rock scene as a whole, in fact, you can find EN's coverage of the Bath and Bristol four-piece – Here – before we mosey back to the futur-contemporary. Copyright infringement now avoided, we can move on. For those who don't know, the prolificacy-incarnate, personified collective known as Squidge, are one of the ever-straddling stylistically explorative limbs of underground Alt. Rock. Squidge hold such a foundation close to their respective and collective heart as a strong and grounded penchant for Punk-Rock, as well as classic Pop-Punk and Grunge, are set to near-constant permeation.
However, if that's not news then I suppose you didn't need to read that. Onward, then. Squidge playfully dissect their own thoughts and reactions to expected existence on 'Cardboard Box'. The four-piece face looming existentialist gripes as they crash through their early 20's. The band are faced with the expectation to recycle, grow-up, move on and yet a cardboard box is filled with memories. Through latter life experience, they look back on it all through bittersweet emotion as the new journey embarks towards the one, the only and eventual prescribed end.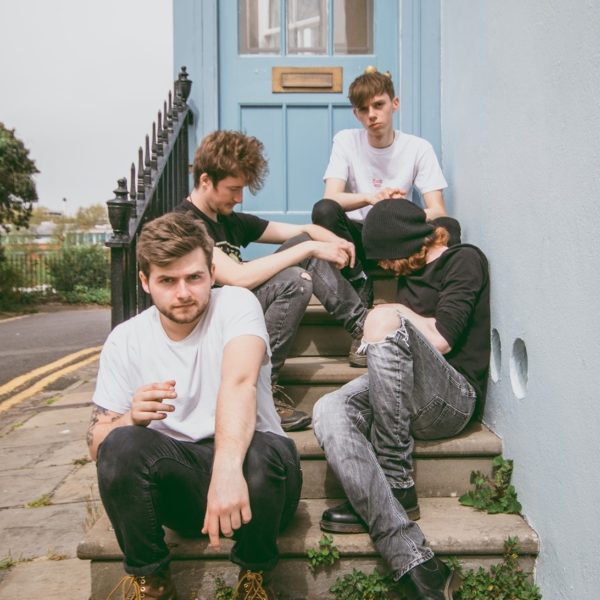 But how is this message guided? Well, the band near-fully embody the juxtaposing Grunge-archetype. 'Cardboard Box' is pissed-off as much as it is happy to provide the backing to this introspection. Squidge balance mild Pop-Punk-isms in the verses that are supported with sharp-contrasting backing vocals before a harmonious Grunge takes hold, as 'Cardboard Box' pushes further and further toward the band's formulaic but not unwelcome blast of inherent and ubiquitous under-grit. Squidge are a band wanting to write infectious melodies and ear-worming choruses but don't want you to forget the gritty-rock catharsis they are built upon.
However, you're not here to listen to me, at least for too long. Today is all about the early stream of Squidge and 'Cardboard Box'. Stream the track exclusively below ahead of its 28/08/20 release and pre-save it on Spotify – Here.