Dragged In – Toronto, Ontario, Canada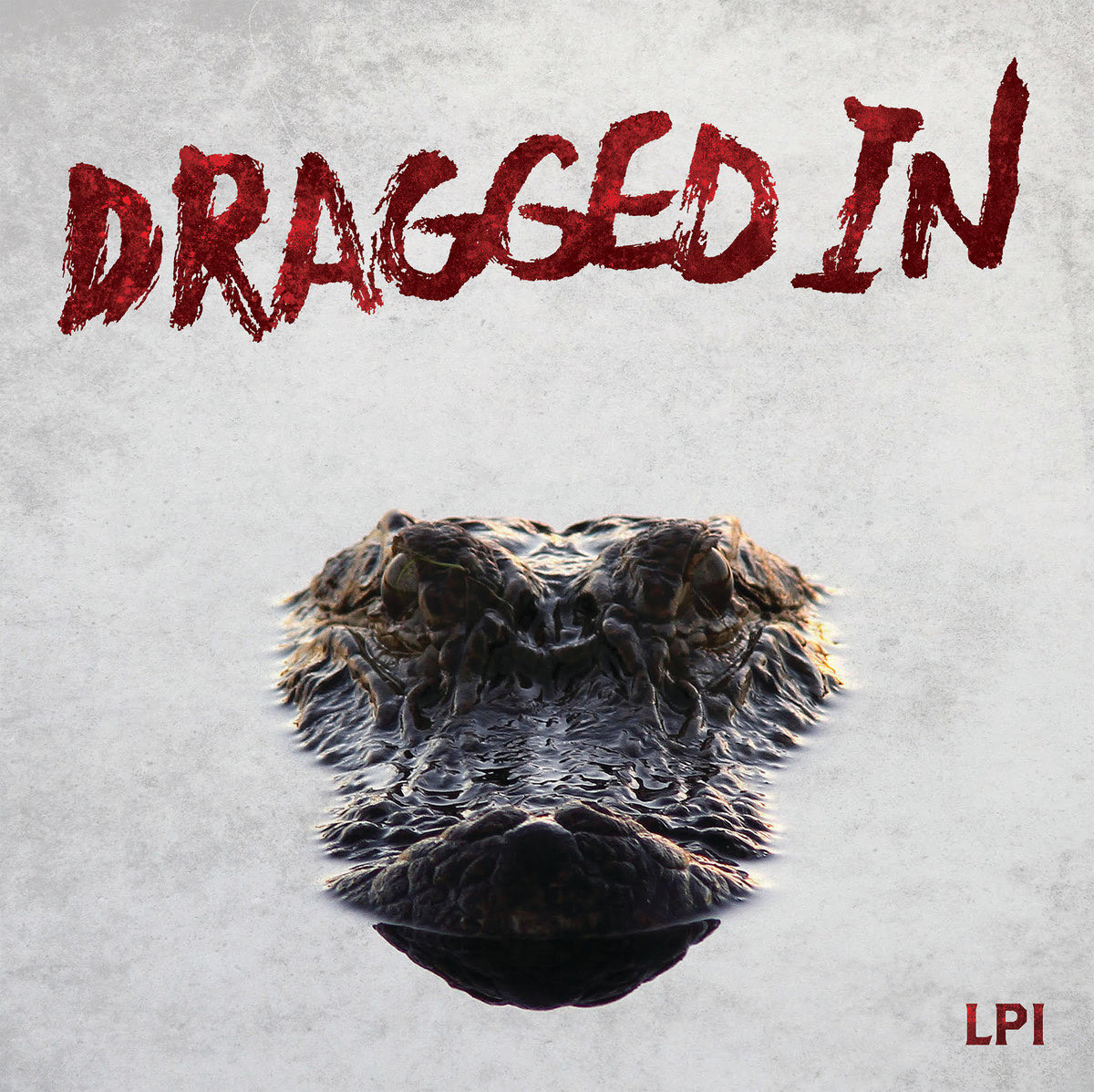 Though originally released in 2020 and not one for longwinded titles, Dragged In and LP1 have made their way into 2021 via Cursed Blessings Records. The Toronto, Ontario Hardcore Punks have been placing their own seal on the history of the 'core since 2015 via a genealogical line cast from the likes of Brutal Youth, Deadmouth and End Program. That would be your high octane context. Their band's warped, Thrash-spun, Post-Hardcore-rumbled and Melodic Hardcore-infused Hardcore Punk utilises all of the above but is resoundingly based in the latter vitriolic rage. That said, their catharsis is sometimes somewhat stoned.
Dragged In open LP1 with the brief dazed and confused Stoner-gloom prevalent on their previous works before crashing through such reserved facades. To say the band crash through such even one sentence later is an understatement. The deeper, lower-ridden precision that marked EP2 as a substantial step-up from their debut contorts 'Unsinkable' beyond Dragged In's robust foundational. Track one is rife with crisp and vintage spasmodic time changes and layering beholden to Thrash quite shamelessly. The melodic edge the five-piece are known for is then the maniacal grin of its defiance.
'No Surrender' takes this tightly-wound approach and feeds it back into yet another uncompromising combustion in search of true north. The mental health wall is continually scaled and surmounted in the following 'Come Out Swinging' where the pure Hardcore of 'No Surrender' is energised by a ripping crossection of Black Flag-esque turbo-charged leads and latter Hardcore timeline ferocity. Thus far LP1 wears its heart on its sleeve as the bare minimum as it searches itself for the answer. If you were to depict the up-tempo end of Dragged In tirade in one track, it would be track three beyond question. 'Come Out Swinging' is a faultless collision of both Melodic and aggravated traditional Hardcore.
'Hear Me Out' just wants to be heard. Track four cuts the pace and channels the cranial turmoil in a perpetual cycle. Dragged In place this latter-Black Flag-esque Post-Hardcore hybrid perfectly in the running. 'Invisible' then casts itself back to the early days of DC Post-Hardcore with a layering that marks itself as a contender for LP1′s best. Dragged In are often labelled as Hardcore heavyweights and track five adds both credit and versatility. Despite cutting pace twice on the stomp, Dragged In keep the engine hot with expert ease.
'Until It Kills Me' echoes Battery in a fashion to a stellar groove and more maniacally smiling leads as Dragged In are their most reserved thus far. 'Going Under' then teasingly breaks rank. Track seven tributes a school where the likes of Dag Nasty and Gorilla Biscuits, to name a few, took the rage the genre had built until that point and supplemented it with whirling leads, melodic overlays and lines that streamlined the trajectory of the ferocity rather than negated it. However, this doesn't last as the cumbersome, proto-Stoner and Sludge Metal-isms of Black Flag (again) ebb into 'See Through'.
'Say Something' continues this riff-heavy, brooding yet sardonic gloom as LP1 near-fully transitions. It can be said this move in LP1's latter half is reserved but in reality, the band have just repurposed their power. The vitriolic internal and external catharsis doesn't falter at any point and neither does the band's confidence.
Had Dragged In persisted with their high-octane pace, though enjoyable, they would have approached complacency. 'Vicous Cycle' matches its reverberating NYC-'core-esque rhythm to it's bedraggled groundhog-day existence. There is hope but self-defeat is a hard wall to climb. 'We are all the answer to our own dispair' introduces the excellent slice of Post-Hardcore Punk that is 'Sedative'. Jabbing, classic Punk riffs are driven low to the seminal-isms of the aforementioned branch of the Punk tree in a clever subtlty marking a high-point on LP1. Dragged In are a band of both taste and expertise.
'The Great Divide' is the amalgamative cross-section of LP1 in its metallic reverberation and frantic drumming. Track twelve is aware of your fatigue. However, it wills you forward as it does its very self. – 'We will never acquiesce'.
Dragged In close LP1 with 'Blackest Moments'. Throughout this debut full-length the band's melodic leads have been nothing short of brilliantly deployed. In 'Blackest Moments', Dragged In fully-embody a beyond haunting yet enthralling tone befitting of the title and story uttered. The band batter the husk left behind by its poignant lyricism. They shout at you to get up and push on, they know you can and they are with you. There is a determination on Dragged In and LP1 despite all of the external and internal pressure and that is where I'll leave you regarding this masterclass of warped and well informed modern Hardcore.
Dragged In and LP1, out now digitally and on vinyl via Cursed Blessings Records.
Updates:
Music:
Cursed Blessings Records: