Daybreaker – Blackpool, England, United Kingdom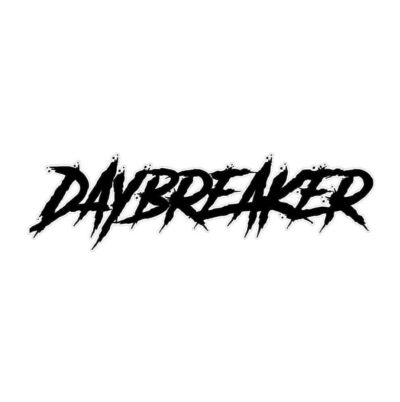 Daybreaker return with 'The Redeemer' in today's operative Ear Nutrition title. The Blackpool-based Metal-spanning four-piece have recently returned to the fold after a short time away, with a new focus, one less body and a commanding new voice box. Daybreaker released their debut EP as a five-piece in 2018. The band's fledgeling foray was beset with six-tracks of lumbering, warped ominous groove, tightly-wound and pulled taught to the archetypical five-piece format. However, that was 2018. Daybreaker now have a new single, a new EP really not that far ahead in the timeline and plans to orchestrate a redux of their debut.
However, the latter piece of information will likely fall on deaf ears and or tumble into superfluous clutches without a breakdown of where the band are now. Enter-proper, the aptly titled, Daybreaker 2.0 entry of 2020; 'The Redeemer'.
The band may have reduced in number, but not in stature. The blunt force of their previous format is resoundingly present but with reduced weapons of war. Now, you'd think that to be a negative, but there is a pure-to-form Thrash-infused grit to Daybreaker on 'The Redeemer'. The band are just as tight, taught and razor-sharp but menacingly so. They bear fewer blades but they're respective edges are self-sharpening. Daybreaker employs a warped, melodic contrast, that calls back to their previous work. This move is clear-enough but only to the point of it being necessary. That said, it is notably contrasting enough to prompt pondering and speculation unto how more of this would land in the future.
'The Redeemer' casually knocks-aside the glorified, over-driven and often over-used cliché many Metal bands fall into via the prominent five-piece format. That's not to say such doesn't work for some, but it is quite fortuitous that Daybreaker have trimmed the fat. The band do indeed show some refinement from previous work but via a track-wide, permeating difference. Due to their two-axe formula, Daybreaker create a self-sustaining atmosphere of grit. Through this, they intentionally distance themselves from the commonality of contrived Metal-theatrics. To be concise, the band's refinement is matched equally with a charming, vintage and gritty dirge and their Metal harkens back to the comparatively more abrasive side of the genre's history.
The vocal-inclusion of Dan Donovan is indisputably befitting for this Thrash-infused thudding and cycling repurposed groove. The band's former eerily-toned, melodic tendencies grasp hindsight-reaching hands but are only able to pull themselves up so much. These callbacks search for the Doom that was so prevalent on the band's debut and seek to either contrast them or at best, soften the delivery as they force your ear-canal to capitulate.
But, what could we see from the forthcoming new EP? Daybreaker, until the 2:40, simply present their foundation and what they are "good at". Post this mark, however, they cleverly tease. The four-piece elude to a brief penchant for metallic-Hardcore before further, Doom-laden, deeply riff-heavy forays barrel you into a crescendo-led darker place entirely.
Daybreaker return with 'The Redeemer' and that's just what I think.