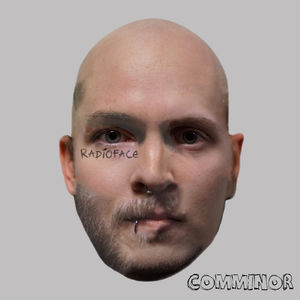 Comminor have had a little break these past three years. The band's often visceral, quirky, melodic, occasionally jagged but always driven '90s style Punk and Skate Punk was always reliable and a go-to but still always maintained that edge that made the band unique. Moving through their recorded material to date all the adjectives above are codified and prominent and that's excellent but three years is indeed a long and stylistically creative time to be away.
The band have now returned with, in words of their own Victor Holm, '[…] one of the more experimental tracks off the new album, it's been exciting to try some new stuff'. But fear not Skate Punk fiends! The band are, again in Holm's own words upon being asked if they were done with their Skate Punk roots – '[…] Naa never done with Skate Punk!'.
'Radioface' is near-instantaneous in its departure despite its Punk-Rock bass-tone. Layered, with New Wave-esque vocals that sound akin to a cross of Blowfuse, The B52s and the Dead Kennedys, the band are putting their Punk to a new beat of New Wave abstract weirdness and Alternative Rock structural clout.
You can still hear the Punk band behind all of this via not just the well written, entertaining lyrical delivery but in the intensity of the track between the lines. This may not be the most overt, obviously stylistically bonafide Punk song but it's a band from said walk of life behind it all. 'Radioface' is also an excellent Pop-song and the most complimentary way possible. Because of its radical stylistic change 'Radioface' is obvious, defiant and excellent across the board but in truth, the vocal interplay on offer is a major selling point.
What will this forthcoming release entail? I have absolutely no idea but perhaps one last thing that supports this radical change, is that had this been the first track from Comminor that I had heard, I wouldn't question for a second that this was their staple Punk-appreciating glorious warped Pop-sound.
Keep an eye out, for Answering Machine For Broken Dreams is on its way.