Chief Whip – Exmouth, England, United Kingdom.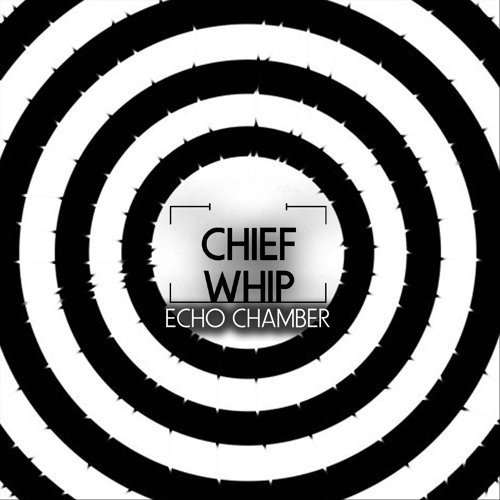 Hailing from Exmouth in Devon, Chief Whip are a band best described as eclectic and certifiably Alternative. You trawl through the band's back-catalogue and you can hear sonic parallels so far off course from each other yet so paradoxically present in the same room, that you don't know what to do with yourself.
Think the spitfire vocals of Rage Against The Machine and VERY early Red Hot Chili Peppers infused with the bluesey-Garage tone of Matt Shultz of Cage The Elephant, then coupled with riffs and baselines to match all three but also onset with an Indie-Rock flare, Alternative Rock weight and occasional Punk-Rock inspired tempo.
Echo Chamber very much manages to encapsulate the above four lines. From the off, vocals that suit and contrast the rest of the band simultaneously draw you in until you hang off every word. The band are heavy and playful, mainstream and Alternative in a way unashamedly aware of their continuous shifting sonic polarity.
If the use of synths in 'Burn My Body' wasn't contrastingly creepy enough then the similarly-toned opening of 'Roid Rage', a track that will have you in stitches due to it's hilarious depiction of steroid use as much as it will as a result of how you convulse to it's addictive Faith No More-esque Rap-Rock rhythms.
'Psycho-Phant' follows this heavily influenced Rap-Rock direction all the while not losing the soulful Blues-vocals. Chief Whip are so proud of their unique take on Alternative Rock and dare-I-say music in general that their audacity seems to have no limits to it's well-deserved pride. That's a compliment by the way.
'Great White Park' stands out not from it's use of keys but more it's reduction of tempo and aggression or rather a more subdued variation of such. 'Great White Park' is again lyrically indicative of intelligent songwriters but in many ways more enjoyable because of the more stripped-down use of the band's guitars.
Closing with another Blues-infected UK conditioned Rap-Rock track again more focussed on the band's status of being some sort of Rock band. 'Next Girlfriend' is a chilling yet as you'd expect humorously told tale from a band having fun and purveying fun across the board.
Chief Whip are a band easily applicable to any number of fanbases and scenes and that is their greatest strength. All those who grew up on the Punk, Pop-Punk and Hip-Hop of the Tony Hawk's Pro Skater series, who then fell in with Indie-Rock in the early 2000's and then went on to capitalise on the sheer availability of music of the now and experienced so much, are the very people Chief Whip will capture and keep.
Or, if that was too much of a mouthful and you want a more codified statement on Chief Whip then here it is – they could do anything and likely pull it off so keep an eye out.