Burnt Tapes – London, England, United Kingdom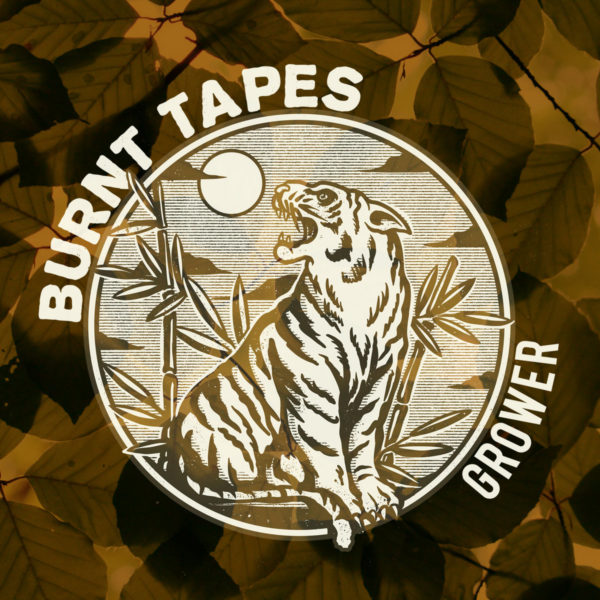 2020 has been a peculiar one, perhaps, some would be inclined to remark, even somewhat of a weird one. A year that Burnt Tapes and Grower enter via some variant of normality regarding the underground music scene. However, the London-based, Lockjaw Records mainstays have twisted the very normal act of releasing an EP into something much more natural. Grower was released but a few days ago, with a focus beyond that of just the band's Indie and Alternative Rock-laced cathartic, lamenting and regret-ridden Punk-Rock. Burnt Tapes, have, instead of the norm, released Grower digitally, alongside a Beech tree sapling. The band are aiming to promote the awareness of the finite nature of our Earth and how the nurture of nature can perpetuate greater longevity of what we all depend on to exist.
Since their sonic birth, the Burnt Tapes have been mired on a battle of stylistics. It would be fair to brand them anything from Gruff-Punk, Indie-Punk, melodic Punk and even their self-dubbed Regret-Punk. However, none of those really matter, as what does, in fact, is the act of this sonic-fray rather than what we call it. Never Better was an exploratory expansion on the melodic, but inherently gritty work of Alterations and what came before. Never Better levelled the playing field, doubled down on melody, harmonies and ease of entry into your ear-canal but the band's unrefined emotional strife and conviction never truly left. Enter Grower as the battle continues.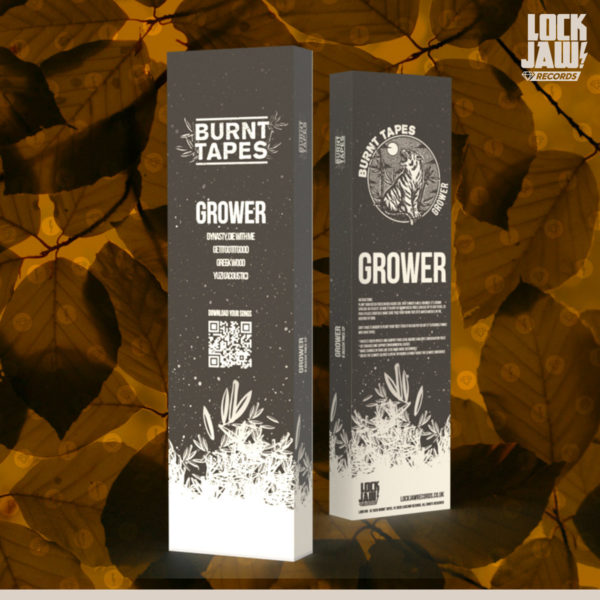 The band's debt to the likes of The Menzingers and the Lawrence Arms and their own heart-spill unto sleeve and then parchment is clear within seconds of the anthemic 'Dynasty, Die With Me'. Track one is a continuation of the faster, comparatively more driven wing of Never Better and negates one of the very few straw-clutching criticisms that record held. 'Dynasty, Die With Me' in many ways is a bridge-track from the dated-BTs to where they are now. Vocally, the backing and distant screams are something that has existed in the band's rear-guard for some time. This crucial infusion juxtaposes the harmonic, parallel runs of both Phil and Pan as they then differ via their own idiosyncrasies, in the precision subtleties the band continues to hone. However, the biggest aspect, the one that ties it all together, is the return of the band's aggression cleverly placed in the quasi-facade of the melodic guitars.
Now, yes, the band are pushing their also-inherent classic Pop-Punk and melodic Punk-isms through their leads and lines but the rate at which they are chased by Jordan Hall's drumming leads the band onto the front line of this stylistic-conflict.
'Getitgotitgood' is this clash. The band's second precursor single to this release opens with a line that and intro that leans over a precipice with a smile on its face. 'Getitgotitgood' pushes its jagged, yet gentle ebbing grit on ala the band we know. However, this doesn't last. If you were to depict the point at which the band's need and addiction to melody collided with their ever over-encumbered and barely structurally sound sense of reserve, it would be this. 'Getitgotitgood' is ridden low and yet with its alternating tempo, dynamic, vocal interplay and again, melodic-to-aggressive juxtaposition, floats effortlessly between blasts of cathartic frustration. The track has been cleverly crafted from its lumbering (Dank) bass-tone to its comparatively ethereal bridge between 1:22 and 1:33 to its playful Punk-chug unto its final blast and revelation of – 'I don't know you anymore'.
'Greek Wood' is very much a track for those in love with Never Better. Track three was the first foray of Grower and much like the band's material as a whole boasts cleverly placed references to past work. 'Greek Wood' lumbers along over Alt. Rock foundations and a bass toned toward Punk but happily plods along to what the genre inspired, while its partner in crime of cathartic screams add their by now ubiquitous few-quid. 'Greek Wood' is a Burnt Tapes hallmark and the third-prong of the "this is our sound now" trident.
Finally, the band close with an acoustic rendition of the upbeat-heartache that is 'Yuzi'. This version of the track was initially released as a Black Minds Matter benefit along with a Tegan and Sara cover that can still be purchased from the band's bandcamp page. After another emotional-ride from the Burnt Tapes, Grower closes in much the same way, just this time stripped-back via the band's ever comfortable Pan T Liner.
Grower's only crime is that there isn't more of it. However, relevant to the tree that accompanies it, the act of nurturing is one of longevity, proliferation and vitality. It is quite fortuitous then that luckily, this is something the Burnt Tapes are very good at.
Find all you need below. We've only got one planet, do your bit in any way you can.
Updates:
Music:
Lockjaw Records: