Blue Crow – Bristol, England, United Kingdom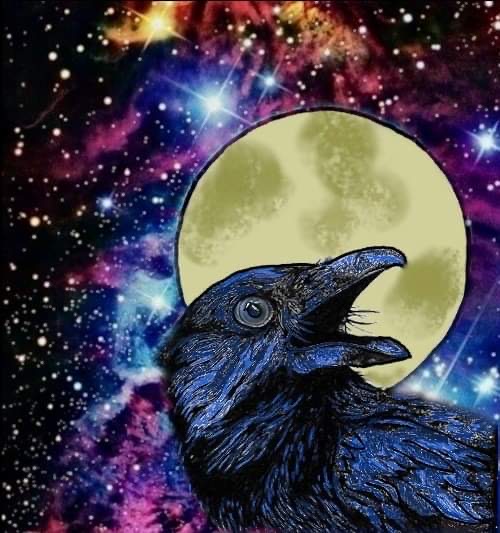 New bands. Despite the year of music-scene existential woe, they have remained defiant. Blue Crow and their Emergence are yet another new band and resultant debut breaking this year's barriers. Hailing from in and around Bristol, Bath and apart of the ever-shifting south-west music scene, Blue Crow is comprised of four musicians with a tied interest to riff-heavy Blues-driven Rock and or roll. This dated and seminal facet of Rock music has morphed and inspired innumerably over the decades and Blue Crow and their Emergence are but the latest.
'Let's Drink' begins atop a relaxed and slow ebb. Track one is resoundingly relaxed ala its subject matter. Despite such a contemporary rendition, track one still feels warm and contemporary through its modern production. However, as much as this Blues-foundation is present, there is more to 'Let's Drink'. True to the eclectic nature of Bristol, Blue Crow teasingly deviate. The band's axe-wielder despite the heavy-set Blues-rumble, plies a playful Ska-ism to the song of togetherness and libations. Admittedly, track one is stark and ambitious but as a standalone number, more than holds its own.
'Lost and Found' straddles the '80s centric world of metallic Hard Rock in a charmingly on-point tribute glossed with a raw but refined 2020 production. Track two of the debut is a track of confusion beset with 2020-gloom. Proceeding past the Hard Rock weight, Blue Crow fall into rhythmic Spoken Word led by a casually determined lead line, ebbing bass and impatient but reserved drumming. The slow and itching-to-get-going verse then falls into marginally Blues-led Hard Rock constantly segueing between soulful and harder-vocal tones. 'Lost and Found' doesn't allow you to sit too still. Each time you feel comfortable, the band encourage movement. This is a band effort but Blue Crow's vocal effort and backing interplay is the captivating opus.
Blue Crow are taking risks in deviating on such a short debut. This is a precarious line that the band seemingly, care little about. 'Seize The Day' returns to Blues Rock foundation but maintains the playful Ska infusions in a constant play-fight. A battle of youthful exuberance that comes to a head with the spitfire verses the Spoken Word of 'Lost and Found' subtly hinted at. The "heavy Blues Rock" of Blue Crow is really not that simple and yet said term makes the most sense as pigeon-hole.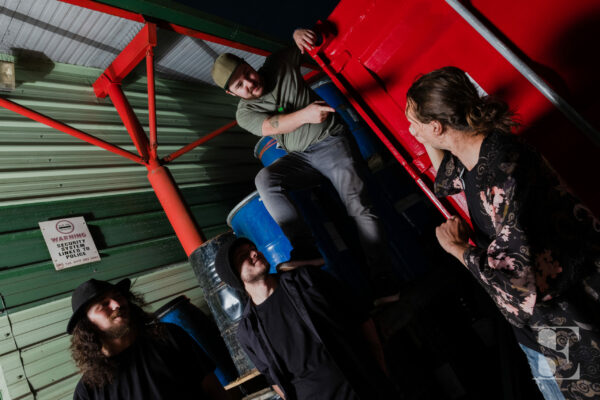 In 'Seize The Day' the four-piece spin the genre's structure in accosting but smiling verses at point-blank proximity to your face while its alter-ego, or rather its natural form retains control in the chorus. Again, this is a band refusing to sit still. Track three is soulful and yet aggressive in the easiest of listening ways. To be concise, by the end of track three, nearly all semblance of expected archetypical normality has been put to the side.
'Trust' closes this spasmodic and stylistically deviant running order. Track four marked the band's debut noise in it's purest form. Emergence has sung of confusion. The EP laments better times and then wishes for optimism. However, in 'Trust', the band express over the socio-political mess that is 2020. From the Matt Freeman (Rancid) styled-bass to the further and now symbiotic Ska-Blues guitar work, onward to the ever archetypically anchoring drumming, Blue Crow beckon you musically.
'Trust' may well be beckoning but wholly so to makes its point. The band's lyrically poignancy comes to yet another head between 2:43 and 4:00. Blue Crow deviate again into another song entirely existing within the cathartic 'Trust'. The band, from an observational point of view, gaze out over an ever-darkening view and yet maintain a dim but contrasting ray of hope.
Emergence is an unexpected EP given the history of its members. They spring from their self-monikered foundation, explore and yet still return to this recognisable facet of underground Rock. The production aids the heavier set hard Rock and playful Ska-isms contrasting an inherent, dirge-like tendency. Vocally, the band's voice box is versatile and unexpected and honed beyond the perceived debut status. The relative simplicity expected of Blues Rock is maintained in places but starkly opposed and contrasted in others.
Blue Crow and their Emergence are ambitious, surprising and only just beginning.