Blank Atlas – Bristol, England, United Kingdom.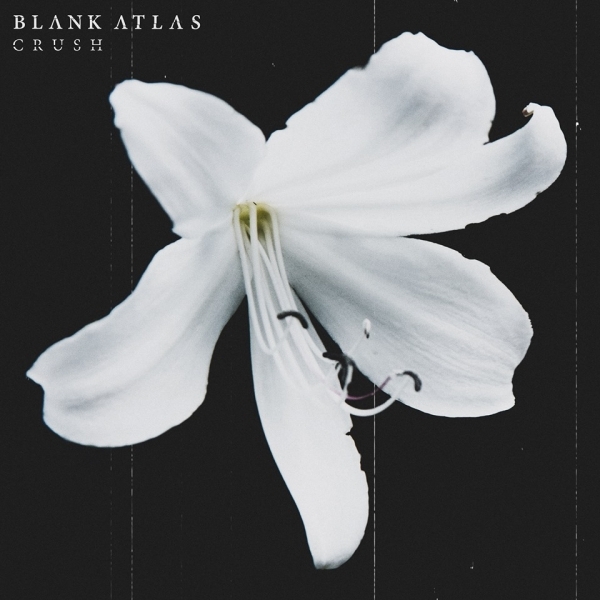 Alternative Rock needs another heavy hitter up on the big time and perhaps Bristol three-piece Blank Atlas could be it. Think of the days when Feeder and Ash had the hegemonic dominance on the scene and then pair that with how the diverse genre has evolved and taken in the more complex and indeed sonically cumbersome heaviness that modern Rock has embodied, lived and continues to thusly.
Enticed? I hope so for if not then I should jack this in here and now! Except I won't because this an excellent relaxer and pass-time outside that shitty life thing I do. However, I digress, 'Crush' is the latest single from Blank Atlas in a long line of steady releases containing two stellar EP's and a number of singles.
The band very much embody the very essence of the mighty three-piece. The band take melodic, pop-esque Alternative Rock, Grunge, Stoner-groove and a clear and refreshing take (accidental or no) on early 2000's Alternative Metal, something not always immediately obvious in their earlier work and at any point during the majority of their impressive vocal harmonies. It pays to tune in at the right time you know.
'Crush' gently ebbs into play via dramatic backing sounds before distinctly Post-Hardcore (yet slightly metallic) rhythms guided by a thin but starkly contrasting guitar-line leads you towards Feeder-esque sombre and melodic vocals over subtle string-work.
By the time you've found your home in the verses, you're into the chorus and the sheer structure of the band's contemporary form hits you. Everything that was so appealing about early-Blank Atlas has matured without any disregard to roots and everything that has now reached full-fruition over the slow process of natural development could not be a better partner. The riffs may well be overt and really very gratuitous but they give this three-piece such a hugely gargantuan Rock and Metal sound that from the first rumbling break-down or refrain of shredding organised chaos; you find yourself utterly enthralled.
Blank Atlas have always been a heavy band in that said cumbersome weight was very much either subtle or rather deceptively placed but indeed more than present. 'Crush' is very much a song of emotional strife and it wouldn't be itself without this sheer and said heaviness. Blank Atlas still ply their craft with all the melodic stylistics you've come to expect but with 'Crush' truly out do themselves. Alternative Rock may be their foundation but this latest track cascades across Post-Hardcore and Alternative Metal with such ease that although they have flirted with such before and have been indeed been "going this way" for quite some time now, sees the mighty three-piece at their absolutely technically proficient best.
This is a band that could effortlessly hold their own on bills with bands thrice as heavy, melodic or technical and if a band can very much do this, then they have truly and unambiguously won Modern Rock. 'Crush' is single that has been released to not simply fill time between releases but bare all. Bare all that Blank Atlas have developed, honed, owned and continue to push as that benchmark ever rises. You can find it in our 'Not All About Speed' playlist on Spotify – Here – alongside some of the band's other choice cuts.