BERRIES – London, England, United Kingdom.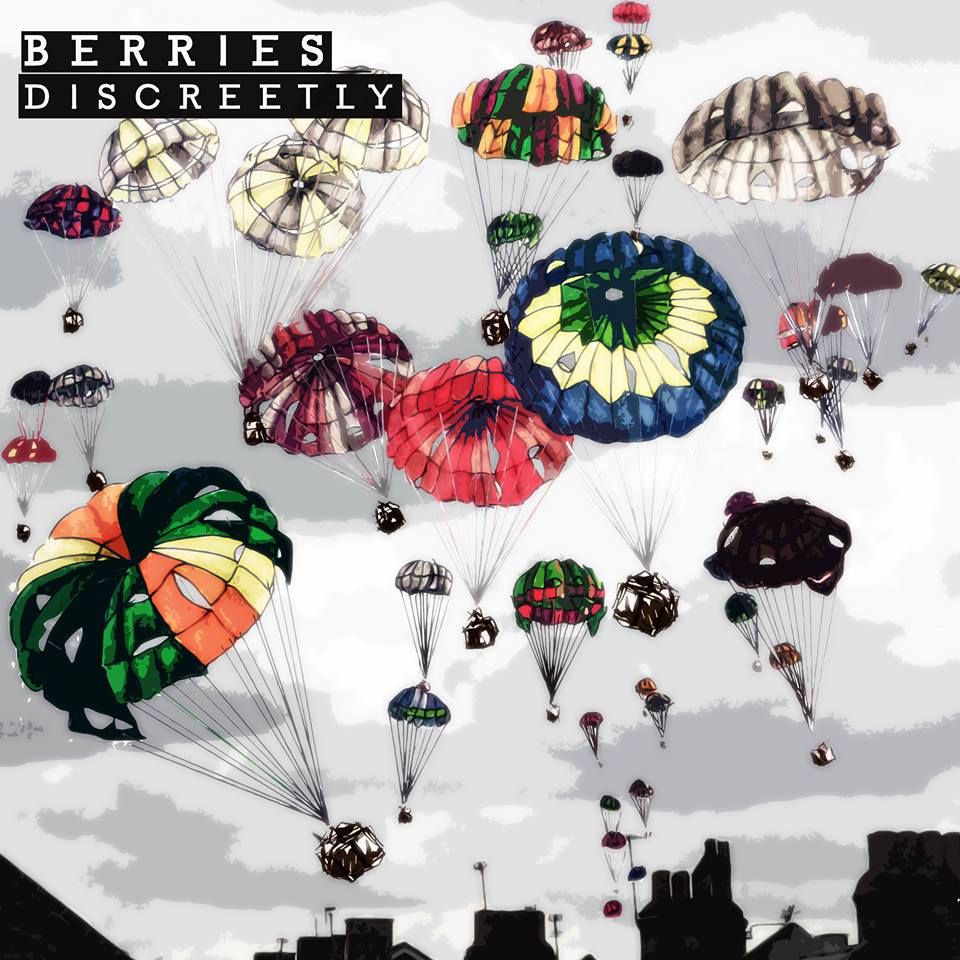 Cover Photo Credit: Rhona Murphy.
The 90's is generally seen as the best time for Alternative Rock. Grunge was a thing that became other things or simply did it's thing and many of the Punk, Hardcore and indeed Post-Hardcore survivors of the 80's either had impressive legacies (The Replacements and Hüsker Dü) or were crafting future classics (Fugazi).
Foo Fighters would cement themselves for the future in this era too, an era itself still to this day so very influential on the underground Rock scene that is internationally producing some of the best grass roots, underground and/or unsigned Rock in quite some time.
Enter the London three-piece BERRIES and their latest single 'Discreetly'. They are a band that have clearly paid a lot of attention to many of the above or at least the resulting schools of thought. With this new single the band provide underground Rock more than good enough to own any foray into both the mainstream and the heavier, darker underground caverns of the UK scene.
'Discreetly' is (as much as I hate the term) a Post-Grunge track with but a hint of Indie-Rock so delicately in place that it just about moves it away from simply labelling it as Grunge. Much like the band's other material, Grunge is obviously a huge player but not the whole shabang. BERRIES have the whole of Alternative Rock to either play with or simply infuse with something entirely different, as for example, the initial instrumentation of this single clearly takes influence from the gloomy 80's and the respective Post-Punk and Post-Hardcore scenes quite subtly but also crucially.
I said this recently in another review but I feel I must repeat it thusly – Good Alt. Rock didn't die in the 90's.