Backdrop Falls – Fortaleza, Brazil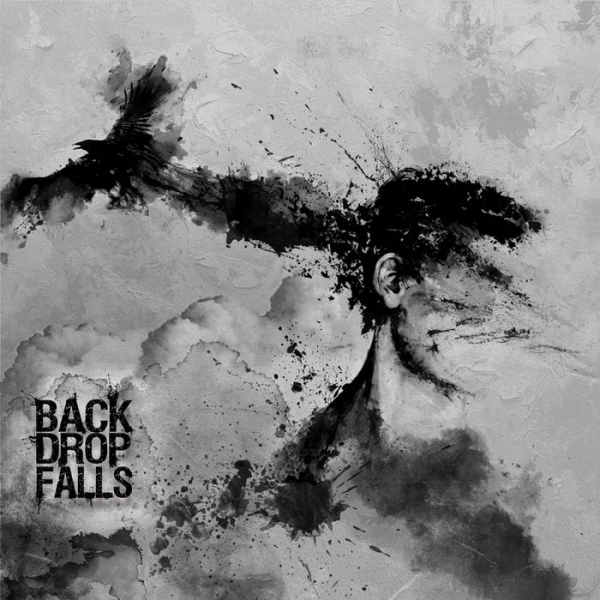 Backdrop Falls released There's No Such Place As Home earlier this year. The band's melodic sound carries an exciting take on 90's and early 2000's Punk in a manner applicable to so much more beyond that.
Existing since 2016, the band clearly stand as huge fans of the oh-so influential Epi-Fat sound that has kept us entertained for near-thirty years now. Backdrop Falls produce huge choruses, thick Alternative Rock riffs and Pop-Punk sensibilities related in the manner of the notorious Punk 90s but at a considerably slower pace. Intrigued?
There's No Such Place As Home begins with a brooding, sombre melody over thick Alt. Rock riffage in the infectious ear-worming manner of melodic Punk's tried and tested formula. Alt. Rock was born from Punk and the band very much purvey this but simultaneously supplements it with an awareness of the root genre. In truth, 'My Own Remains' has your attention but no more than simply enough.
Immediately, the re-hashed 2017 single 'Back Of The Line' begins to remedy this. Track two allows your opinion of 'My Own Remains' to become more positive as the band settle into your ear canal. Find it in one of our playlists – Here.
In '2008', Backdrop Falls lament a time when life was easier in a slowed but on-point Pop-Punk track filled with the memories of youthful exuberance viewed from aged eyes. This Pop-Punk sensibility is more at home when paired with the band's tendency for rhythmic Punk played at plodding Alt. Rock pace, in clear adoration of mid-career Millencolin. See the emotive 'Flat On The Ground'.
'Big Lie' is another for those who gravitate toward riff-led Punk. Jagged, driven and crucially satisfying heavy riff-work contrasts the melodic vocals and the occasional lick and line of melodic strings. Through larger and more powerfully-backed vocals, Backdrops Falls absolutely nail their riff-heavy inclinations. To say the band aren't at all applicable in their heartfelt tones to Emo would be a lie but I don't feel as if it should be criticism. See the tuneful Emo-tinged Pop-Punk of 'Out Of My Mess'.
'Out Of My Mess' is perhaps one of the releases further strong points. This sixth track is comfortable and contrasts the harder Backdrop Falls output fittingly and sits alongside 'Big Lie' more than well.
Mental Health, inner well being and anxiety are all strong themes on this debut full-length and in the energetic, soaring and melodic 'Stereotype Freak Show' this comes to an overt boil. Once again, I feel I must commend Backdrop Falls for their emotive Pop-Punk choruses.
'Reach The Sky' consistently moves at the pace you would expect and have become accustomed to, laden with the emotive delivery now standard issue. The contrasting riffage is welcome as it slices into play at the tracks mid-point but this time, it doesn't go the way of the sheep. For a short, satisfying time between 2:07-2:28, the band break rank and charge off at a pace far from unwelcome but still entirely too short.
After the brief burst of pace, it's business a usual at the Backdrop Falls office. 'Anesthesia' merges the band's Punk-rooted sound with more jagged riffage on either side of slow, ebbing bass work and cathartic vocals. After the final track has passed, after this nine-song run, it becomes obvious of how strong the record actually is, especially in its latter half.
The band cite Alkaline Trio as an influence and in places, clear homework on their part shows a study of both the brooding, gloom-trodden Crimson and the Alt. Rock-obsessed Agony & Irony.
If you've read the band's bio and come expecting fast 90's Punk then this is not the album for you; at least not entirely. The pieces are there, the low-toned bass and its rumbling lines, jagged guitars and the melodic delivery but it has been repurposed. Backdrop Falls have ultimately crafted a sound infectious and melodic, merging the 90's Punk legacy with what a lot of what it either inspired or ran-alongside.
Out now via Electric Funeral Records (Brazil).
And soon to be – Geenger Records (Croatia), DUFF Records (Italy), 20 Chords Records (Spain), Infected Records (Portugal), Bomber Music (UK), Razor Records (Argentina), Audioslam (Chile), Mevzu Records (Turkey) and Dinamite Records (USA).