afewyearslater/Trophy Jump – Budapest/Zagreb, Hungary/Croatia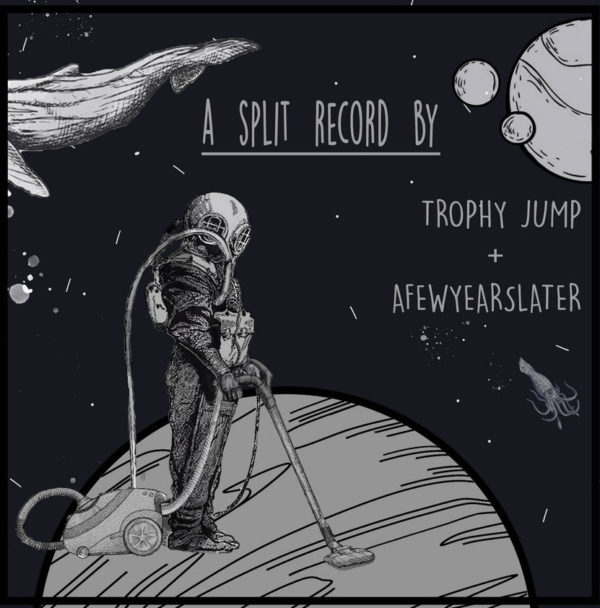 If there is one thing we can hold on to in these times, its music. This is where afewyearslater/Trophy Jump and their Split EP comes into play. The release is one part Hungary and one part Croatia and was unveiled to the sound waves at the end of March. So yes, I am a little late to the party but these reviews won't write themselves! Moving on.
Boasting four tracks of gruff, raucous, Indie and Skate Punk infused Punk-Rock, this joint release embeds itself into the ranks of Punk-split releases with ease. Notably, instead of adhering to the one-band-one-side sequential running order, the split chooses to have the band's alternating their respective crafts to battle each other across the four-track plain.
Budapest's afewyearslater waste absolutely no time with fast, crunching late '90s Pop-infused Skate Punk in open defiance of the day-to-day. Despite the alluring-speed the track is flanked with, the body consists of a slow middle-finger to the rule-makers. afewyearslater have shown their true colours in under a minute and I should think that negates an inspection from the "Punk-Police", for now. They are always watching. Zagreb's Trophy Jump are in immediate contrast over low-ridden, down-tempo words of warning to those who take caution too often. 'Glass Bell' is led by a Power-Pop guitar-line contrasting the onset Punk-grit contrasting the previous 'It's A No'. 'Glass Bell' is a double-fuzzed and addictive Indie-Punk tune that requires no criticism despite its sudden in-release stylistic deviation.
However, if melodic yet jagged '90s Punk-Rock is your penchant, afewyearslater return. The band do so via a tempo-alternating contrastingly more melodic track to their last. The onset grit is present but marginally tempered via approachable melodic vocals and further melodic guitars. The vintage Pop-Punk sensibilities are more comfortable and symbiotically merge with the Dillinger Four-esque fuzz. To be concise here, 'Go On' is better of their two offerings.
If it wasn't obvious after 'Glass Bell' had settled, fans of Forever Unclean will find some nutrition from Trophy Jump. This is particularly the case in the closing second offering. Trophy Jump's inviting Indie-esque applicability is present but driven to the edge by choppy yet melodic Punk-Rock. The melodic leads are contrasted by a low-humming bass tone that anchors the band down against the energetic and frantic drumming. Trophy Jump are upping the ante.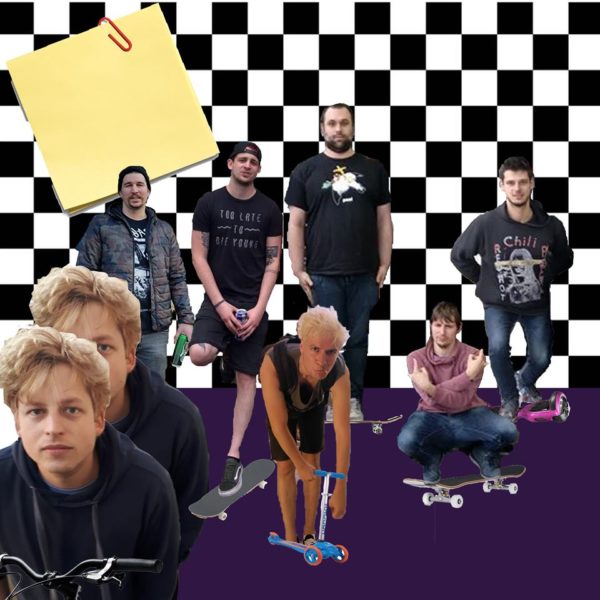 The band also double-up on the vocal harmonies and even infuse a little brass into this melodic Punk anthem venerating the best superhero. 'Bazooka Blaze' is pure Trophy Jump. In the final number of this split release, the band show their adept-skill at melodic Punk-Rock but refuse to allow that to be their all. Between 1:20 and 2:00 the aforementioned brass, harmonies and following that, a playful Indie-Pop bridge prior to another stellar chorus, completely make the track. I'd also be lying if I said that this very bridge didn't mark such a contrasting high-point on the split as a whole.
But what Superhero I hear you ask?! Well, you'll just have to find out! You will have to be somewhat and/or completely inebriated, however.
afewyearslater/Trophy Jump and their Split EP is out now to help cure the boredom.