WACO – London, England, United Kingdom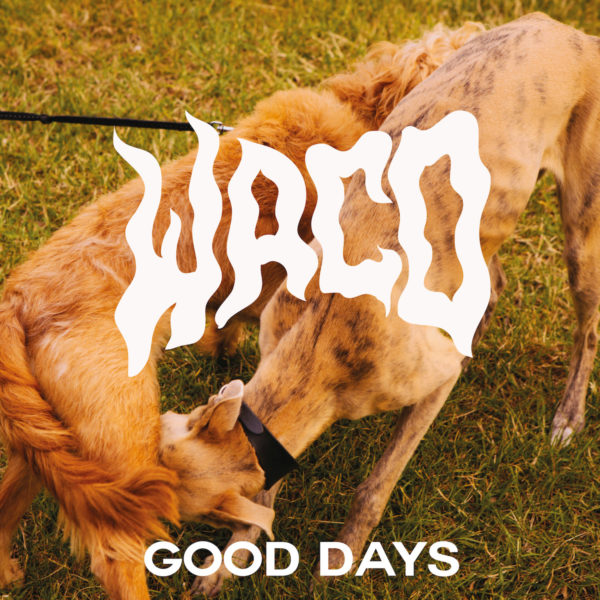 Another day of limited-movement passes uneventfully and a headline worth reading graces your vision. "WACO Announce NHS Charity Single: 'Good Days' (27/04/20)" is that headline. London's odds and geographically originating lovely sods are set to release new music in this time where it is the most crucial. The band have crafted a new song by the name of 'Good Days' and it is beset with a comparative and exponential juxtaposition to the doom and gloom of national and international temperament.
What am I waffling about? Well, 'Good Days' for fans of the band is very much classic WACO. The band's regularly excellent, upbeat, emotive outbursts are known to produce a smile via their "Cosmic Punk" and "Space Rock" respectively self-concocted formula. 'Good Days' is a stylistic call back to the time where the band more than entrenched and validated themselves into the UK Punk and underground circuit. Via this playful community-Punk, the band celebrate the simple smile, and how such a contortion of muscles in your face can spread across your body and mind. WACO feel good about feeling good, they feel no better than any other sentient organic and neither should any of those feel superior themselves. Adversity is common, but when you feel oh-so that "G-word", sing it from the rooftops, or topically, whatever room you're occupying the most that day.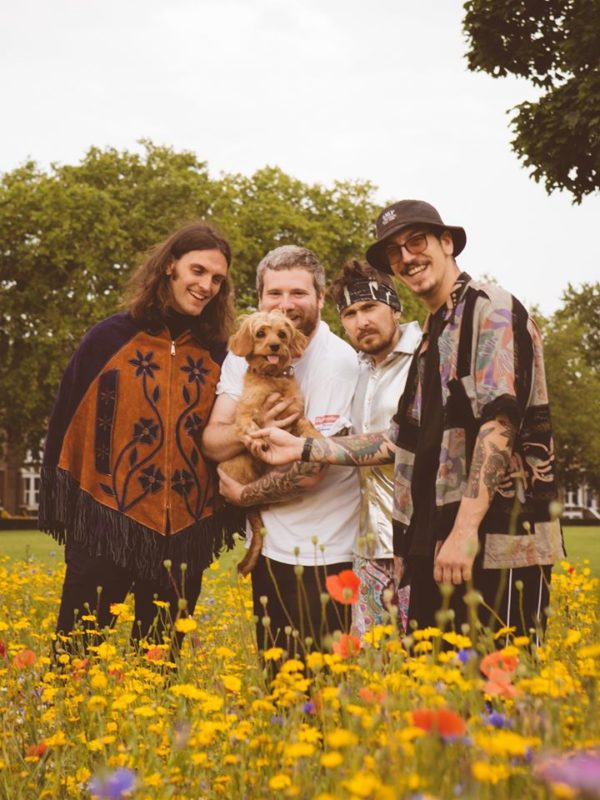 'I feel so good today!
It's been a while since I felt this way!
(While since I felt this way)
I feel so good today!
It's been a while, it's been a while, honey.
I am everything I'll ever need,
I'm better than nobody, nobody is better than me'
Although I can't show you, I can assure you that the track is worthy of the certified cliche description attributed to many a modern and successful track. The track is very much this and otherwise known as a "banger"! Jokes aside, WACO have delivered and crucially that's not all. The band will be donating all proceeds from the single towards those on the frontlines of this contemporary tragedy. WACO will be teaming up with their friends in Venn Records to release 'Good Days', with all proceeds to be donated to NHS Charities Together in order to help fight the effects of COVID-19 and what lays beyond it.
However, it gets even BETTER. There is going to be an accompanying music video and WACO want your help! Because – 'The video will be made up of us and all of you performing at your homes, a bit like that old Feeder video'. So, set your cameras to front-facing, get vertical, get in touch with WACO and they will take it from there. "That" Feeder video is a national treasure, why not help WACO make their own epic for this good cause?
The band have even written a guide for it all:
The weirder the better
Have a fucking great time, be creative, be yourself, make it unique
No coronavirus-related banter/masks/toilet roll/washing hands etc… (other fun masks are okay though!)
You can film it yourself with your phone VERTICALLY (I know it sounds weird, but please film vertically)
Housemates/pets are welcome too
Please sing the lyrics to the camera where you can
In the instrumental parts mosh/headbang/dance if you'd like
Stay woke
WACO Announce NHS Charity Single: 'Good Days' set for 27/04/20 – What more can I say?
Find all things WACO below and get in touch for more info via contactwaco@gmail.com.
You can find all info on NHS Charities Together – Here.
Updates:
Music:
Venn Records: