Ructions – Newcastle, England, United Kingdom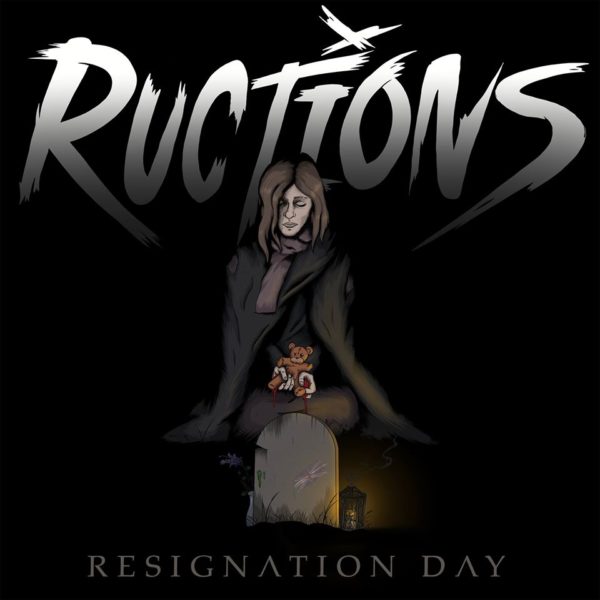 If lockdown has yielded anything at all, it's a seemingly ceaseless abundance of surplus time. Enter the video premiere of Ructions and 'Resignation Day'. The Newcastle Skate Punk straddling Melodic Hardcore five-some first entered the (sadly) metaphorical side-stage with 'Design Accident', which you can bone-up on – Here. The band's harrowingly-apt societal-bashing was topical and thrown at you at a relentless pace. Such naked-disdain was only able to do so and make such an impression via their enabling and seamlessly harmonious delivery of their, well, everything.
Ruction's Melodic Hardcore was on the back-foot for the former but on 'Resignation Day', despite its anthemically-toned archetypal Skate Punk intro, is just that little bit more obvious. With single number two, biting bridges between the band's harmony-laden melodic drive hint towards an eventual display of their foundational genre. Much in the way of forerunners such as 88 Fingers Louie and contemporaries such as Laughing In The Face Of, Pmx and The Human Project, Ructions employ regular tempo and structural changes as this progressively comes to fruition.
The strength of Ructions lies in their technically-minded but not-so-technically obsessed sound. This applicability toward contemporary Tech-Punk sits the band comfortably within this camp. However, due to their Skate Punk penchant and crisp, dare-I-say overly British variant of the genre, this dichotomy is symbiotic as it's respective parts run parallel. In short, Ructions are skilled but ease into such gradually and not-overtly. That is not to criticise those who do, though. Alternatively said, Ructions continue to refine what intrinsically fits into their creative process.
And so, 'Resignation Day'. Ructions once again do not shy away from political commentary. The band's harrowing lyrics denote the UK government's decision not to allow the brainwashed "ISIS BRIDE" Shamima Begum and her ill-fated child back to the UK in 2019. Skate Punk and Punk adjacent bands have often been known to lean away from politics. That said, within the recent climate, Ructions and bands like them have sorely had enough of such willful ignorance.
For a full explanation on 'Resignation Day' from vocalist Johnny Walker, head to The Punk Site – Here.
And so, that was the video premiere of Ructions and 'Resignation Day'. The band recorded the new video over the previous lockdown period and released the single on all platforms on the 6th July.