Thysen – Leeds, England, United Kingdom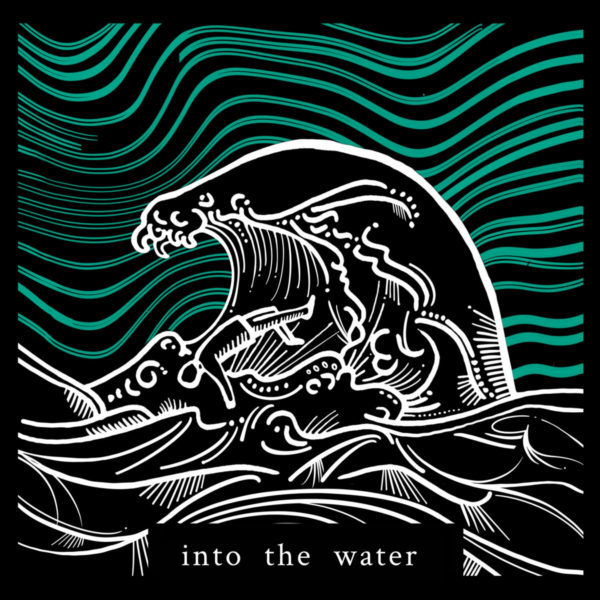 Post-Punk is certifiably one of those often attributed to its original format and then disregarded. Thysen and 'Into The Water' // 'No Rest' through said Post-Punk and partnerings with permeating Shoegaze and abrasive Alternative Rock, seek to dispel this. Thysen hail from in and around both Leeds and Huddersfield and through the above and as well as a literal concoction of after-Punk stylistics, have been releasing their progressively toned Alternative guitar music since 2019.
Starting with the original version of 'No Rest' in 2019, the band have been more than busy this year. Their first foray into 2020 saw the driven, energetic and layered Post-Punk croons of the reflective 'Flowless'. 'Biff City' then followed with a Rock n' Roll tone into playful, exuberant Grunge-esque fuzz. The band then alternated again, via an abject fall into contrasting doom-laden yet melodically-inclined Stoner Rock. Thysen in a manner, risky, but gutsy nonetheless, showcased their entirety bit by bit in an enticing move ensnare more listeners while confusing them unto what any kind of numerically significant tracklist would resemble. It is safe to say, that this unpredictability has paid off and has now led to the foremost entry, 'Into The Water' // 'No Rest'.
Side A, 'Into The Water', almost completely gives itself to the gloom-ridden and melodic world that Post-Punk left-behind, and then very much what it spawned, via a welcome and elongated bridge of Indie into the main verse. The two stage-intro begins with inviting, reserved, heartful vocals that only find their stern, comparatively sombre contrast later on. Thysen, for lack of better verb, plod along building their frame. The band do this while anchored by an excellent bass tone that is itself a sign of heavier things to come.
Thysen then reintroduce melodic, high-pitched backing vocals as cycling drumming treads softly in anticipation. The band then build their layers anew via the weighted Alternative Rock you expected, beset with Shoegaze flirtation and warped, independent Psychedelia. This culminates in sharp drop and fall into further permeation of the Post-Punk-gaze tone ala a marginal but effective inclination to Post-Rock. Thysen, quite frankly show off on 'Into The Water'.
And yet, at 3:48, Thysen are not finished. 'Into The Water' is a long track. Thysen though, maintain and command your attention with their dynamic and unpredictable approach. The band's foreboding bass tone returns by 4:42 and leads unto the riff-heavy, Psyche-Stoner-Grunge-Gaze that marks the end of this "all in one" composition via the fourpiece.
'No Rest' is a B side you'll remember from above. The track was, in fact, the band's debut effort. However, 'No Rest' is now so much more. This second variant benefits from a band well-honed and production more intrinsic. 'No Rest' is very much, in its first half, another Post-Punk legacy track and yet benefits from the vibrancy that has existed since. In a word, the harmonic nature of this re-hash is immersive beyond all sense of said word. The Progressive, enveloping nature of the multi-applicable tone of Shoegaze vastly benefits what Thysen are trying to do. Thysen's eventual heavy-set, cathartic goodbye was their original and now reaches its full potential post- 3:00. 'No Rest' is the track the band were built on in the public arena and to see it as such a beautiful wash of sound in its final moments is satisfying beyond itself.
That was Thysen and 'Into The Water' // 'No Rest'. The band will be releasing a music video for 'No Rest' very soon, so until then, find all things Thysen below.