The Patient – Melbourne, Victoria, Australia.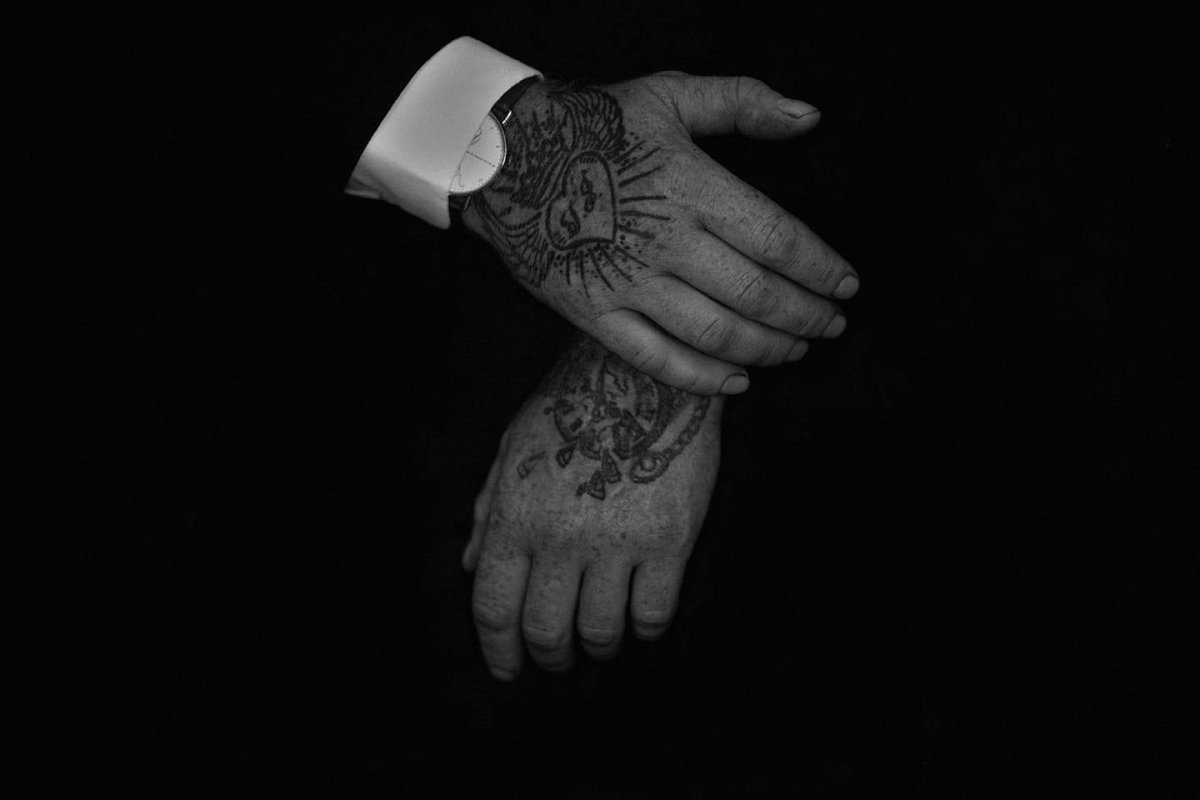 The Patient are a band from Melbourne whose' first album Unite As One tore a hole in a regional scene packed to the rafters with fast melodic Punk and shredding Skate Punk. Said bands are admittedly and proudly of high calibre but Unite As One indeed broke the mould while still remaining true enough to the Victorian/Melbourne staple sound to tick all the metaphorical boxes.
The Mourning Choir takes the band's Hardcore Punk and classic Melodic Hardcore sound from Unite As One, expanding and developing it into a nine-track EP/Mini-album (but which one is it?!?!?) that sees' the band take cues from the likes of Alexisonfire with a near constant contrast between hard-Punk and lead-driven Crisis-esque Post-Hardcore.
'The Mourning Choir' see's Luke Baird break you into ironically calmly with a sombre piano before the tenacious and relentless Tommy Gatiss cathartically rages after a soaring lead-intro and unashamedly classic vintage-Hardcore chugging. 'Disease' is layered, melodic yet sharp and aggressive and shows a band knowing exactly what they are doing.
'My Demons & Their Gods' takes you back to the days of former Melodic Hardcore staples Sinking Ships in a musically driven and melodic but vocally visceral track filled with classic Hardcore fury and lessons learned from later down the sonic line. The Patient segue here between melodic albeit darker Punk-Rock and their classic Hardcore rage again in lieu of the legacy of Alexisonfire and snippets from almost any Comeback Kid record.
The rage is cut down though however for 'Interlude', where Mr. Baird again lulls you into a sombre false sense of security before 'Premortal Existence' where this newer melodic sound is matched with the strong Metallic Hardcore of Unite As One. If UK Hardcore veterans POLAR. are your jam, this song is unambiguously for you.
'Forever 17' carries and early 2000's Emo/Post-Hardcore guitar-tone paired with contemporary Hardcore vocals and a mid-tempo melodic Punk structure and it does nothing but work. Within such a short release, The Patient take their foundation and build-upon it and in places where they had built already, build atop some more. The Mourning Choir is effectively a release stuck slap-bang in the middle of Punk, Hardcore and Post-Hardcore including any variants of such so required by the band.
The Patient achieve the above without sounding cheap, over-the-top or falling flat which is a skill in itself. This is the something that makes them so appealing and with myself/EN having heard some of the newer material not quite ready for public ears, I can safely say the band haven't even begun and with a new line-up including some scene veterans, you may want to save your fading hearing.
I digress, with all that said, it was only fitting that the band end on another piano track, here's 'Eulogy'.
Updates:
Music:

Spotify.
Google Play.
iTunes/Apple Music.

Musically Fresh on Unite As One.