Squidge – Bath, England, United Kingdom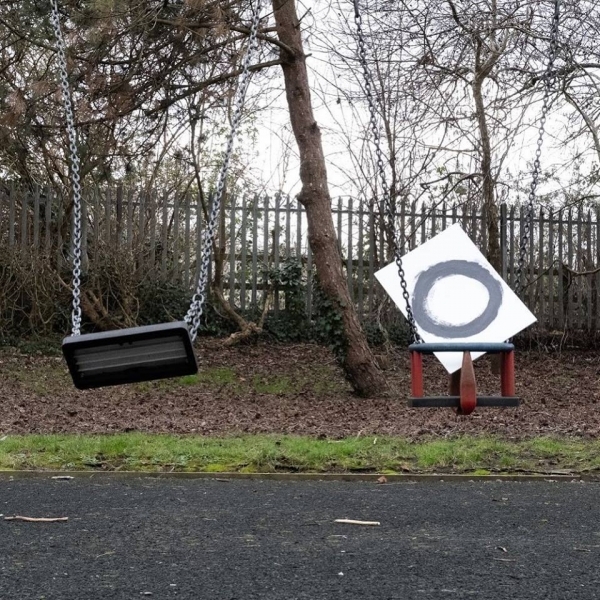 There is no denying that I could have a far better cover photo and or image header for this article for the Bath band Squidge. I will defend myself on two counts, however; one being that their chosen moniker is a stupid quintessentially English word that makes me laugh (I'm nearly 28, help.) and the latter that their promotional campaign for the singles cover art was excellently silly and the above image tickled me a great deal.
Now that's over, if you don't know Squidge, you should. The band's sound transcends contemporary Punk-rooted Rock more than simply "well". Squidge's Alternative Rock utilises Punk speed and aggression, Pop-Punk/Emo melodies, huge radio-friendly Alt.Rock choruses that are brilliantly contrasted with fuzz, reverb and abandon rooted in both (again and notably) Punk-Rock and its very fuzzy cousin Grunge – all of which from personal experience, is a hoot live.
'Tired' is their latest ahead of more singles and an eventual more numerically significant release and offers tones of bands you need to lookup immediately after you've played 'Tired' to death and need a five-minute break before resuming. Said bands being the sadly defunct Fighting With Wire and the not-so-done Fire In The Radio.
'Tired' and its warped intro and bridge guitar tone breathes contemporary Alt. Rock as much as it does Post-DC-Post-Hardcore if you look/listen deep enough. Past said tone you begin to hear a melodic Pop-Punk song that at some stage got really very confused, ditched the backwards hat and found comfort in an Alt. Rock structure. 'Tired' may well sit in this up-tempo melodic Rock cubby hole but the band's penchant for the heavier side of sonics is very much there.
Cathartically after the two-minute mark, the band's Emo-esque approach and screamed vocals are excellent and the words 'I wish I could do more' both resonate and tie-off the songs meaning. This subtle increase in heaviness and the proportionately smaller – but notable nonetheless – increase in technical proficiency is indisputable proof that subtle really is the way to go more often than you think.
Squidge is a funny word indeed and also happens to be a band you need to hear.