Squidge – Bath, England, United Kingdom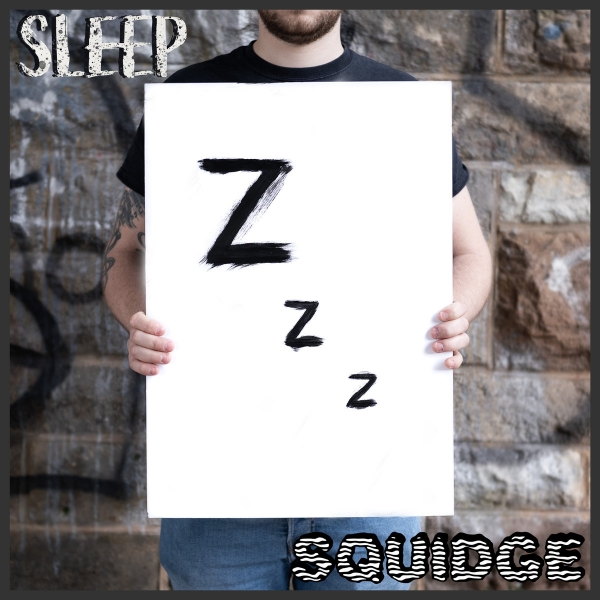 A little while ago EN published a piece on local Alternative Rock should-be-huge four-piece from Bath by the name Squidge. I joked that I found the name funny and I still do. Said piece was focussed on their previous single 'Tired' which you can find – Here and if you then digitally mosey-on-over to – Here you can find an EN-house playlist that the band grace (among others) more than once.
Minor digression (that sounds like an '80s Post-Hardcore band) aside, following on from 'Tired' the band have now very much in-theme, released 'Sleep', a track very much concerning something seemingly out of the band's grasp and the mania in result. 'Tired' very much used Alternative Rock as a base as Squidge explored everything from Punk to Emo to Post-Hardcore and with 'Sleep' this is very much again the foundation, this time-warped with melodic and anglicised-Grunge.
'Sleep' lulls you into a false sense of security in expecting a slow-jam before soaring, classic melodic lead lords over gritty, simplistic fuzz with vocals one minute on the fringe of being typically Grunge orientated and short-sharp screams the next. This keeps you on your toes indeed before ultimately falling on Mallinson-brand Squidge Alt. Rock vocals for the ear-worming chorus.
Compared to the previous single, 'Sleep' is very much on top form but said form is still objectively simpler and you can't help but notice this, not necessarily negatively but it does leave you wondering where the next numerically standout release will go. However 3:11 to 3:26 very much dispels this sort-of-but-not-really-criticism with a charge of the Punk-rooted side of Grunge before the band exclaim the confusion of not having the foggiest about the happenings of their head-piece once again.
And from then it only gets better. The band follow on with another cathartic flow and give a track that was plodding along nicely an excellent little run around that is hopefully enough sonic-exertion to allow Squidge the rest-bite they yearn for. 'Sleep' is just another side of Squidge and from what I can ascertain, it's not the end all.
Alternative Rock isn't dead and the Foo Fighters for all their excellence and worth do not have the monopoly, look to the underground and look to Squidge.