Sober Dave – London, England, United Kingdom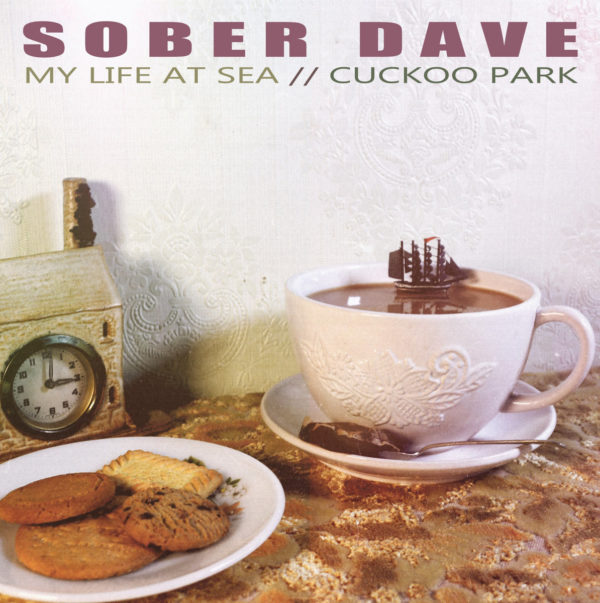 Sober Dave – My Life At Sea Cuckoo Park, #NotAcousticPunk. Review over. Links below. You'd be so lucky! Sober Dave is a self-proclaimed "Gruff-voiced, less than average guitar playing creature" who also plays in a band by the name of The Drunken Ramblings, but that's a story for another time. You can mosey on over – Here – for now though.
Hailing from London, Sober Dave sings of life, metaphors about said often not-so-great life and of observations with greater meaning. I believe extrospective (not) Acoustic Punk would be the best description. More to the point, specifically the previous point, on February the 14th Sober Dave released the double single and 7″ vinyl – My Life At Sea Cuckoo Park.
'My Life At Sea' is subtle and stripped, ebbing along very unlike the catastrophic (sort-of) life-affirming turn of the events described within. This isn't raucous Folk-Punk or aggressive string destruction as is often the way with the (not) genre, rather, again, a slow, sombre approachable ebb. Other than his gruff vocal tones and reserved plucking, Sober Dave has enlisted the use of a cello. See below.
Said cello contrasts the simple nature of the track beyond that of being melodic and allows the bittersweet melody to flow beyond the mood-setting intro to balance the track as a whole. What am I rambling about? Emotion, the cello is paramount and so wonderfully intrinsic to the way in which the track embodies and purveys emotion that it entirely makes it, acting as that crucial middling layer easing the far from gratuitous vocal style into prominence.
'Cuckoo Park' opens with what teases a pleasant mood but in truth, you know that it is only a tactic to add weight to its lyrical slice of reality. The acoustic strings are driven and overall more upbeat and the cello may be doing its best to layer and lace it all together but it only increases the blatant harshness of it all. Or rather specifically, this stage of late capitalism and/or the microcosm of Tory Britain.
'Cuckoo Park' talks of those who huddle in the doorways, cast out from society. Specifically of a lady whose life slowly drifts away as the seasons come and go. Despite its approachability, 'Cuckoo Park' will pull on your heartstrings. Spare a few coins, smile, say hello, you'd be surprised how much that can help.
My Life At Sea // Cuckoo Park is available now via the Tiny Little Creatures Recording Company across physical and all digital platforms. Head to TLC for the 7″ vinyl and find all other music services below!
Sober Dave was also featured on a compilation of international acoustic artists earlier in the year via Dirty Sushi Records. Find, stream and then download it – Here.
Updates:
Music:
Tiny Little Creatures Recording Company: