GILT – Jacksonville, Florida, USA
Ripcord Records – Scotland, United Kingdom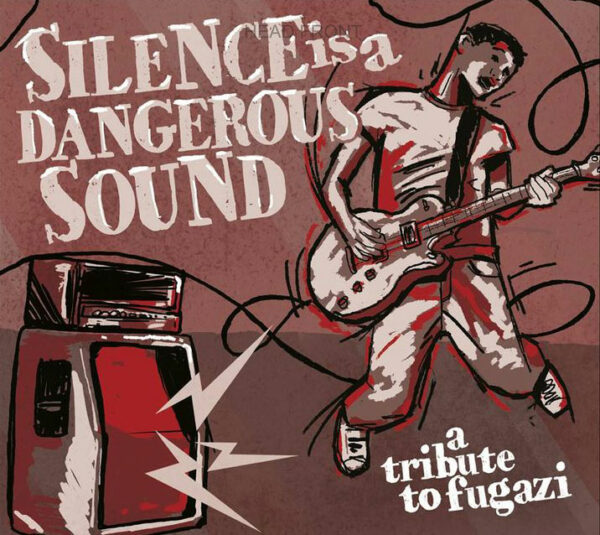 Here we are again, but this time for the premiere of GILT and 'No Surprise' (Fugazi) via Ripcord Records. As you may or may not know, Ripcord Records of sunny Scotland are putting together a forty-three track compilation in ode to the very seminal band above. Fugazi were a force to be reckoned with. The DC band were born in the fires of Hardcore Punk-Rock but twisted, contorted and repurposed that ubiquitous and unambiguously inexhaustible energy into something new. Punk, Hardcore, Post-Hardcore, Emo, Alternative Rock and extensively beyond, you'll find Fugazi's stylistics, ethos and name in more places than you can reasonably count.
Ripcord's compilation, Silence Is A Dangerous Sound, releases on the 1st of October and compiles a huge and diverse array of bands from across the stylistic plain listed above. All proceeds from the release will be donated to Tribe Animal Sanctuary Scotland which is a cause close to the label's warped, loud, and progressive guitar music fed heart. All pertaining links will be left at the end but what of GILT? To (actually) sunny Florida.
However, albeit briefly, we're off to Long Island. EN recently premiered another cover from the release, that being that of This Is Hell and their rendition of 'Sieve-Fisted Find'. You can find that – Here but yes, to Jacksonville.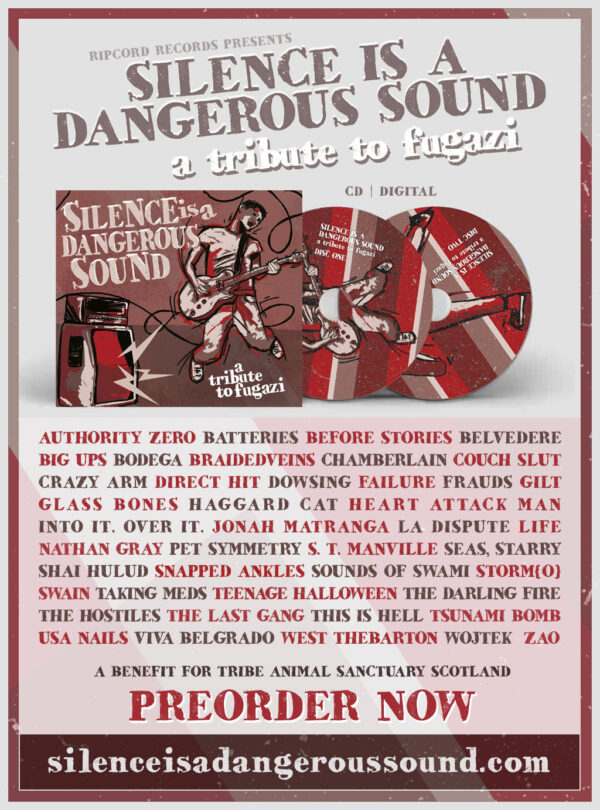 GILT have been making and taking their own route through the legacy of Punk music since 2017. The Jacksonville band's warped, evocative and poignant displays are rife with meandering melodic leads, spasmodic time changes and gritty yet refined layers. GILT, in tribute to what Post-Hardcore was arguably built for, are emotive to a razor-sharp honesty within and beyond both their interchangeable vocal displays and lyricisms. Progressive Punk, Post-Hardcore, Emo, these are all words that pertain to GILT. Words that, through years of experimentation within artful Punk and cathartic chaos, are symbiotically tied to GILT. Post-Hardcore is but a branch of the greater Punk tree after all and GILT are a band perfectly suited to it.
But once, again, that's enough from me. The band have some words about their chosen cover of 'No Surprise' from 1998's End Hits.
'GILT is in a massive identity transition right now, and after years of cutting teeth in Punk-Rock, getting more serious tonally is an interesting journey. 'No Surprise' spoke to us in the same sarcastic, flippant political mindset we had on a lot of 'Ignore What's Missing' songs, which is definitely a Fugazi staple. What got us really excited was the chance to both lean into that, but also make use of the more esoteric lyrics to get darker and heavier, especially replacing the "critique and salve me, baby" sarcastic hippy motif with what we consider its polar opposite.'
Shall we get noisy? The premiere of GILT and 'No Surprise' (Fugazi) via Ripcord Records then.
GILT's rendition of the slow lumbering political jibe that is 'No Surprise' is a brooding, combustive and comparatively heavier take. Post-Hardcore, akin to Punk as a whole, has invariably gotten harder, heavier and more intense. This is the modus operandi of much of what GILT produce. It's of no surprise then (sorry, I had to) that 'No Surprise' in this fashion, though incendiary and cumbersome, both captures Fugazi's own urgency, the aforementioned power and a contrasting, melodic Emo-esque nuance that GILT so effortlessly bring.
'(It comes as no surprise) (Comes as no surprise) (Comes as no surprise) We're destabilised'
Silence Is A Dangerous Sound releases on double CD and digital download on the 1st October. Again, the gargantuan album is comprised of FORTY-THREE tributes to Fugazi, including Punk, Skate Punk, Hardcore, Emo and Post-Hardcore bands from across the contemporary Punk and Alternative scene. No more needs to be said. Pre-order it – Here and play it to your animals upon release, they'll love it.