PARLA – Cardiff, Wales, United Kingdom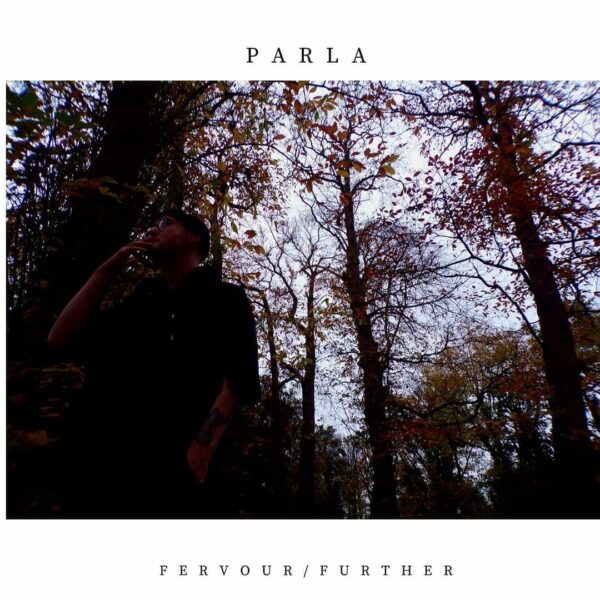 PARLA and The Fervour / Further EP enter 2021 as somewhat of a rebirth. The Cardiff band cascaded their melodic hybrid of Post-Hardcore and Alternative Rock alongside their ethereal forays onto the fringes of Post-Rock across 2020 and then chose to hibernate. You can find a few words on the band's past – Here but for now, following the early cloud-breaking rays of spring sunshine, PARLA have returned anew. However, before we jet off to the now or rather the forthcoming, after reading the above, spend some further time with the band's previous single, '1604'.
'Coopers Drive' is PARLA's most recent single and within a calming Post-Rock-esque nine-seconds, subsides into where the band are now. The heavy-set Post-Hardcore of their previous work was very much that in contrast to their lighter, more reserved displays but here, on 'Coopers Drive' it has the very same effect on what was once their heaviest. The now three-piece take full advantage of their new line-up and seamlessly attest to the conjoined and individual definitions of Fervour / Further.
The PARLA of 2021 tie themselves to their developmental past with their now even higher-altitude soaring leads and near-ethereal aesthetic. Now, however, the band are contrasted and tethered definitively. PARLA allow themselves to soar but through the stark contrast of the vocal screams, punching riffs and confidently powerful drumming, they allow a flexible layered sound to come to full fruition. 'Human Contact' was the band's lead single for Fervour / Further and possibly marks their most intense work to date.
Track two teases yet another comparatively chilled intro before unleashing fully. PARLA's catharsis is braver than it was. The band have always been clear with their emotive inspiration and Emo-tinged sound but on 'Human Contact' said catharsis now has the instrumental and dual-vocal approach it has always needed. The band ply the evocative intensity of the likes of Touché Amoré but favour their own heavy-set grit rather than the inherent spasmodic twists Post-Hardcore is known for. That's not to say these aspects aren't there. PARLA just employ them opportunely to the greatest effect.
The "heart-Hardcore" and Post-Hardcore sound PARLA has increasingly adopted would be nothing without their dulcet roots. This is exactly the case 'Cars' argues via its very existence. Track three pushes the inherent complexities and further substantiates the band's new format. 'Cars' builds and gains further confidence airing its anxiety-ridden and doubtful heart. PARLA build their layers delicately and immersively in complete confidence and comfort before retreating behind only their guitars ahead of the main event. The band then go on to fully open themselves in a superior rendition of their former Post-Hardcore-tweaked Alternative Rock. Vocally, the band shy-away from their ferocious screams and push on earnestly in another fashion. PARLA interchange their dynamic throughout 'Cars' and notably harmonise in an albeit limited but notably satisfying manner. The only issue with this latter part of 'Cars' is that it leaves you in want of more.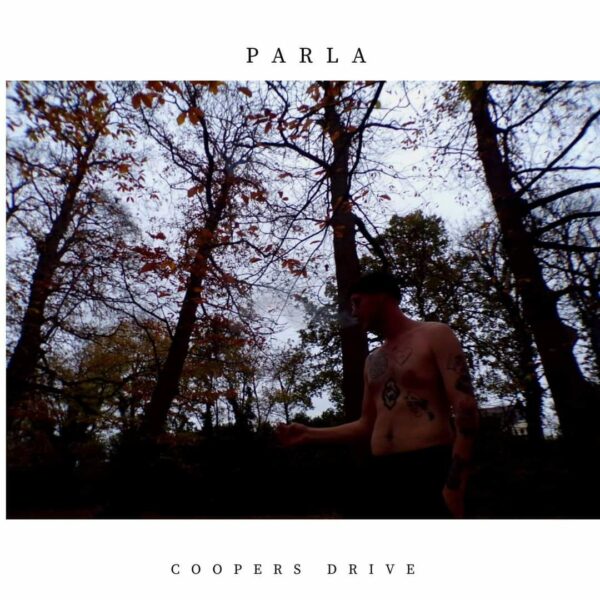 'Homesick' closes the band's debut. PARLA in 2021 and prior to track three are unequivocally comfortable. It is indeed hard to negate such a feeling in response to the band's all-encompassing immersion and yet, up until this point, there is still a looming feeling of something being amiss. The band's track arrangement is to be commended on Fervour / Further and within this, 'Homesick' provides this intense missing link.
'Homesick' harnesses the band's new found-power and stature in its intro as the religious themes of the EP continue to surface. PARLA fall into a cycling-ebb that is on the edge and keeping warm. In a nutshell, this is the main difference of the new PARLA. The band are now always closer to pulling the soaring big-guns, themselves now a higher calibre by default. Moreover and however, the band are now also able to make even this newer-cracked arsenal seem reserved.
Prior to 1:21, PARLA up the ante slowly before embodying the full power of their vocal and instrumental Post-Hardcore. The band apply an uptempo drive with sharp spasmodic drum fills in a catharsis a long time coming. Thus lays the missing link. 'Homesick' pushes the band to their new limits of instrumental weight, fervour, ferocity and conviction. Despite the band's skill within the slower ethereal plain, it is hard to negate in any way how powerful their new sound has become.
PARLA and the Fervour / Further EP releases on the 19/03/21. Save the date.