Newschooled – Edmonton, Alberta, Canada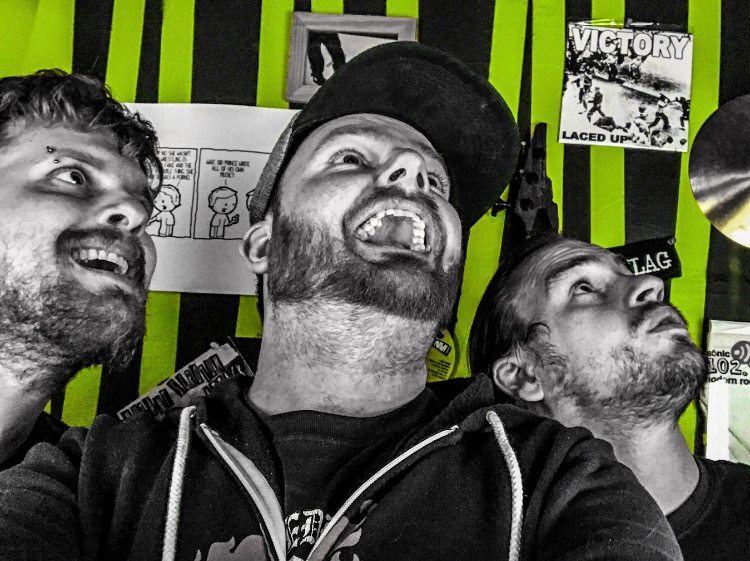 Newschooled are a band that have had it rough, there is no question about it. Line-up issues of the most basic and irritating have very much been their entire existence and often morph into band stopping obstacles. Thus is often the life of an underground Punk band but a life that this Edmonton band know all too well.
Newschooled have however, never given up. The most recent incarnation of the band's three core members has been the longest lasting and by far the most talented. Skate Punk is at the core of the band's sound despite a penchant for warped covers, experimentation and other supposedly random titbits that if you peruse their Soundcloud profile, will prove to be quite the experience.
'Two Fools' is the band's first real new music in what feels like an eternity if you take in their bad luck and what a return it is. The band's 80's influenced Skate Punk sound chock-full of Canadian quirks has always suffered from hazy recording but similarly never failed to pack a punch due to Rob Billheimer's hoarse yet melodic vocal style alongside Adolescents-esque guitar tones. A truth indeed but one that takes on something else (almost entirely) in 'Two Fools'.
Newschooled's intelligent lyrics are this time purveyed by guitarist Darcy Bergen whose vocals are perhaps best described as contemporary mix of vintage Jello Biafra of THAT band and The B-52's Fred Schneider. Said stark vocals very much stand there prominently and proudly for absolutely all the right reasons and match the erratic Post-Punk/New Wave Dead Kennedys style guitar leads perfectly. In tempo the band are still very much at core following Skate Punk at a familiar pace, as more traditional melodic leads and guitar-lines populate the track more noticeably assisted by the improved production.
'Two Fools' may not be the more traditional Skate Punk track overall but it's one that has potential to lead strongly forward tp any forthcoming release. The band have been quiet, they have been away and it likely hasn't helped them in some ways but quite contradictory to that statement it likely has in others. From its Rock n'Roll swagger, fast Punk rhythms and heart-on-sleeve inspiration we may as well coin and immortalise the term "New Wave Rock n' Roll Skate Punk" because in all actual honesty, that is the best description I can muster.
With the band's new drummer firmly set in place, Give 'Two Fools' a chance, you wouldn't want to be the third fool now would you?
'Precious is the mirror and the man inside, he keeps fooling you and two fools have no doubt'.