mr.phylzzz – Cincinnati, Ohio, USA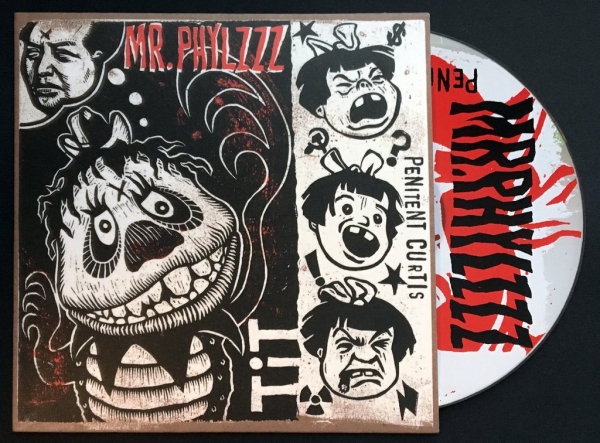 The words – "mr.phlyzzz – Penitent Curtis" arbitrarily appeared in my personal inbox recently. Personally and """professionally""" they are a collection of characters that I haven't' seen since my time writing for Musically Fresh, so needless to say, my interest was piqued and swiftly followed by my increasingly bushy eye-brows.
The Cincinnati, Ohio, two-piece have been on something of quiet break the past two years or so. mr.phylzzz have been shying away from their dirgey Stoner-Garage-Blues-Rock ensemble since 2017, an ensemble that your possible ignorance towards can be remedied by a mosey on over to – Here. But, I digress, and that's the past. This here 2019, a new drummer there and a signing to Amphetamine Reptile Records (Melvins, Helmet, Cow) here, the band have returned with Penitent Curtis.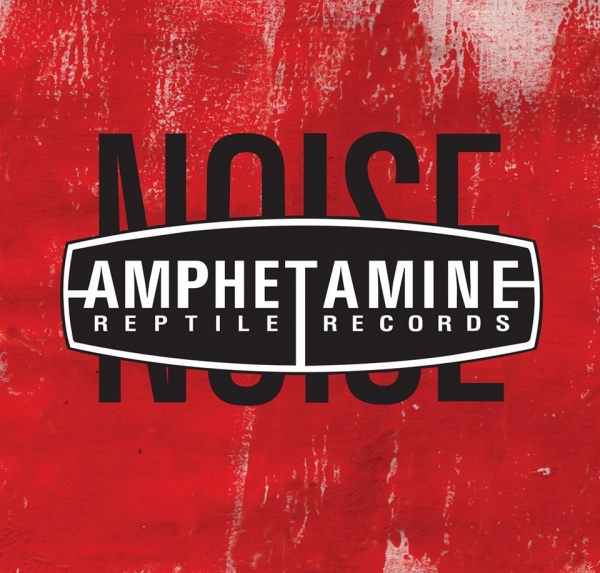 'Big Deal' completely substantiates itself and the band's move to their label simultaneously. Standing at a whopping eight-minutes in length, 'Big Deal' crucially shows just enough semblance of the old mr.phylzzz while manically charging off into a maelstrom of onset Stoner Rock. This is then laced with chaotic-Blues conditioning, insanity-imbued vocals and out of control reverb. The unrefined sound of early Grunge is something many will pick up here as well, as it battles to survive against the unrestrained loudness that reigns once the last of the vocals have subsided post 5:00.
'Kitty' enters the moment 'Big Deal' finally ebbs away. The ferocity and weight of the two-piece's sonics continue to permeate everything. From Garage Blues-Rock to riff-heavy Stoner Rock, mr.phylzzz clearly have some accumulated rage resulting from two-years away. Perhaps what stands this new sound as so shocking, is its prospective ability to even turn the heads of the most zealous Metal fans out of heaviness alone.
The madness of the two-piece seemingly comes to a pointless boil in a track that would normally derail a release, but as its mr.phylzzz, this is a non-issue in 'Man To The Other Guy'. 'Bible Thumper' teases a return to the band's OG-Blues-Rock in a foreboding manner you just know is likely a ruse. The thundering, cumbersome secondary-intro of this fourth track sees the band at their most infectious. There are two of them, but their control over themselves, as well as your audio-receptors, is absolute. More nods to their older sound subtly hold their own via vocals more melodic yet oh-so suited to Stoner-groove on offer. 'Bible Thumper' is subtly layered despite the limited gear and truly marks the record's best.
The religious theme continues with the sample introduction of 'Sunday', where it's sonic-partner of disinterested melodic Grunge matches the lack of care towards the holy day in the verses. 'Sunday' is still a pummeling wall of noise but differentiates with just enough lead guitar to match the contrast of yet more stellar melodic vocal work. 'Sunday' is the rebel of this six-track.
'Jazz In Drop Z' and its abstract standing would be a surprise had the middling 'Man To The Other Guy' not already graced us. There isn't a huge amount to say about this final foray unto the reverberated breach. It works, its fun and it closes a non-bullshit heavy music release brilliantly.
mr.phlyzzz – Penitent Curtis, do indulge yourself. Out now via Amphetamine Reptile Records.
You can also find an assortment of the bands work in one of the EN house Spotify playlists – Here.
Updates:
Music:
Amphetamine Reptile Records: