Brain Ape – London, England, United Kingdom.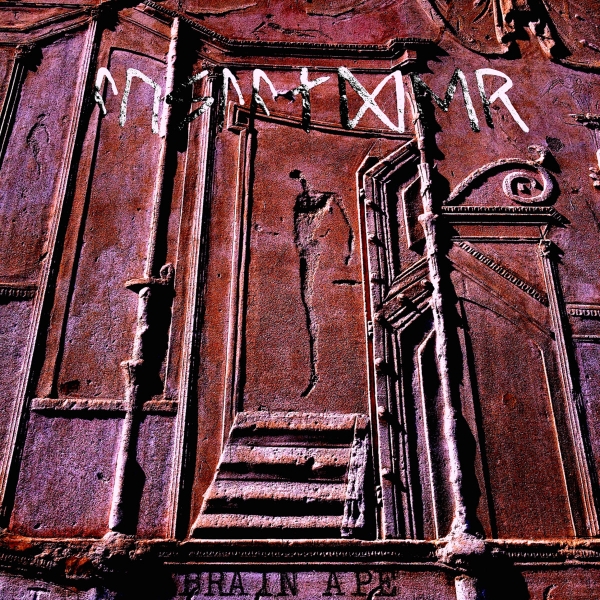 Photography: Wxtch.Pxs.
Welcome back to another edition of Musically Fresh Legacy, where choice cuts from EN's parent site are revitalised and republished on Ear Nutrition to pay homage our roots and the music that was featured.
Approaching two years after the album that has since given the London band many of the opportunities they always have deserved, it is only fitting that this be revisited now.
Matt.
Musically Fresh Legacy #5 – Originally Published on Musically Fresh: 28/08/17.
'Give Me My P45' was very much the forerunning single for this second full-length. The track is Brain Ape at their most Stoner Rock. The distortion isn't overly gratuitous in the verses while the chorus echoes their love of Grunge. The final parts of this lead number also pay homage to the influence of Queens Of The Stone Age in a well executed fashion.
'Watercolour' is slow and cumbersome as it tells a tale of equal deprecation both self and external. Brain Ape have never had any real issue via their lyrical content but with 'Watercolour' they hit harder than expected. Musically speaking, after the tale is beginning its end, the band cathartically unleash stripped down Stoner breakdowns ahead of one more burning question of existence.
'Graphomania' is another QOTSA style track with playful In Utero-esque Nirvana plugs-ins over the wholesome British underground sound the band emanate. The five-minute mark sees Brain Ape flirtatiously experiment with guitar work that although warped and akin to their Stoner sound, has a very strange 90's Britpop tone that I'm confused by but don't want to leave.
From the perspective of both an avid Punk/Alternative listener as well as that of an objective reviewer, Nirvana's influence has inspired varying renditions of their sound over the years with many under that arch very much bland or not comparable in skill. In 'Respect Your Idols' and the proverbial in title 'The Quick Brown Dog Jumps Over The Lazy Fox', you hear Brain Ape unleashing their Punk-Rock roots in a way reminiscent of how Mr. Cobain and Nirvana once did and it's glorious.
Brain Ape are known to sometimes relent either their rage and or riffs throughout both their records and individual songs and 'I Could Use Some Food' very much embodies this, harrowingly so. The track unfortunately stops the apparent progression in tempo but does so in such a way that you forgive it, mostly.
'Stop Sulking' teases you in going the way of its predecessor before the lyrically aggressive verses accost while the chorus dismisses. This is not a happy song and anyone would think it's somewhat telling of an inner feeling amongst the band.
Alienation is a strong theme in Auslander which in many ways brings me to my next point. Brain Ape are edging closer and closer to a more Punk inclined sound and it's laid bare with 'Das Krokodil Will Barfuß Sein'.
'Blood Blister' is a refined but older Brain Ape for those aware of their previous material while the Black Flag/OFF!/Poison Idea-esque Hardcore Punk of 'Extra-Tourette'strial' is constant alienation and inner crisis pent-up beyond its capacity. On a completely different genre-train however, I recall commenting on very brief elements of the bands debut Dara O angling towards Post-Rock and with some of the elongated build-ups within penultimate track 'Oh, David', they tease you with such again.
'Hunger' does Grunge very well and the subdued melodic guitar work really does add that difference. The final instalment is a culmination of the feeling that inspired this album. Again, it isn't a happy song rather one of inner turmoil where all you can feel is a result of ill luck. You have tried, all you want is more but you are faced with further adversity and its quite frankly a bit shit.
Auslander is a dark and emotional album. It's also a very strong progression from their previous release which itself deserves some serious air time in that private concert hall of yours (your ear drums).
The production of this second release is also a huge step forward as the band as whole also begin to grow and become more organised but most importantly do so without losing the very DIY ethos they have always championed. Objectively speaking, this album only really carries one criticism, It was made by a band that are incredibly underrated and deserve something more.
Find them in one of house playlists – Here.
Out now via Schlimbum Records.
Updates:
Music:
Schlimbum Records: