Leathers – Bath, England, United Kingdom.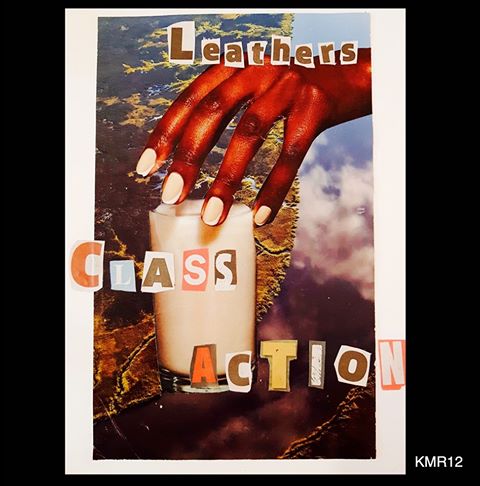 The Bath and (the surrounding area's) music scene is an interesting one. Like many, it transcends more genres than you can pigeon a hole at and within its status as a student city, the words vibrant and diverse are often used to describe the locales relevance and suited nature towards shows, spots on tours, festivals and eclectic veteran musicians.
This is entirely where Leathers and their genre-revitalising-rambunctious-raucous-Rock n' Roll is itself relevant. (Find their first EP – Here). Chris Mitchard and Edward Calvert have been rocking and/or rolling around the sonic structures of the overtly large ceramic bowl for many moons in various capacities, but it is now and their second EP, the forthcoming Class Action EP that brings to them to specific prominence.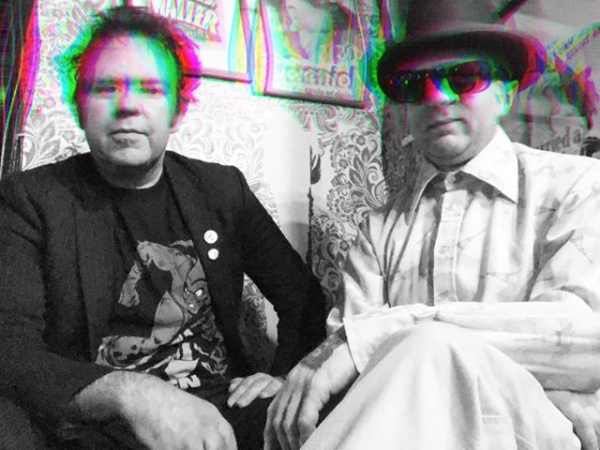 Opening with the rhythmic plod of what would eventually become Punk, 'Bad News' perfectly captures a sentiment and response that is entirely too prominent and ubiquitously irritating. This playful Garage Rock n' Roll song is a sonic representation of the feeling towards an impending and informative update that is almost certainly going to bring bad vibes and it's brilliantly simple. 2019, the year of bad news.
Money trouble? The last thing you need is a prospector after your coin. 'Gold Digger' sees Mr. Mitchard's vintage 50's-60's US-adoring vocals make light of such while Mr. Calvert's simple yet suited skin-beating matches the Proto-Punk energy while simultaneously tributing the earliest of rocks and rolls. There is already a lot more complexity to Leather's sound here compared to the 2018 debut Twist Your Blood, it is subtle but sees the band a lot stronger without abandoning what makes them so effective and stark, their near unrivalled flawlessly executed simplicity.
I would assume that quite naturally so, many will themselves hazard a guess that much of the lyrical matter the Rock 'n Roll revivalists are purveying would be the token, contrived bullshit. These prospective people be wrong. For all Leathers bravado and Rock n' Roll swagger the band pack a pointy punch in their own way – just via little fun. See 'No More'.
'One Track Mind' admittedly is very much more in line with the more typical lyrical associations but in a manner playful and plain rather than towards the very over descriptive manner seen later in the (why) Hair Metal days. That said, who knows what Leathers are thinking on their single track? Is it clear? No, but what is, is the infectious groove the two-piece are ending on.
Pre-Orders are live now with all other information below. The 20th September is the day and Class Action is available to pre-order now via Killing Moon Records and the band below.
Updates:
Music:
Killing Moon Records: