Last Reserves – St. Helens, England, United Kingdom.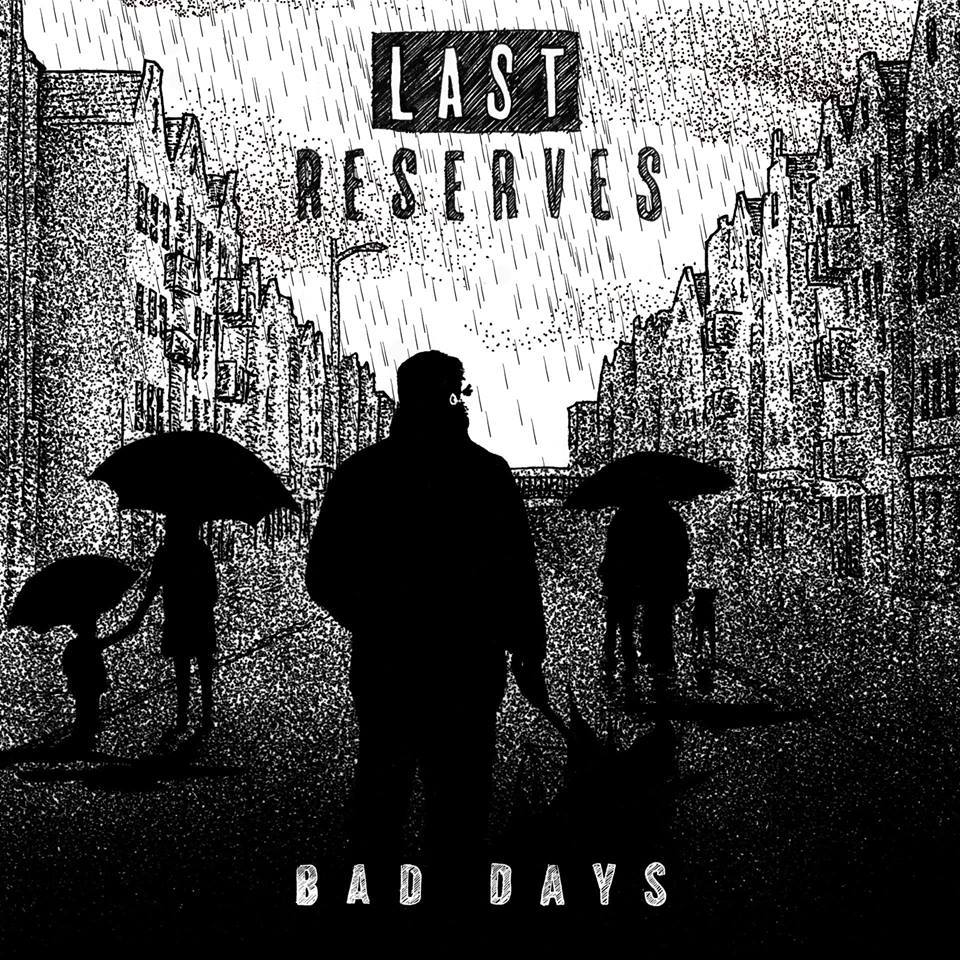 Slogging it out since 2014, St. Helen's's Last Reserves are a band living and breathing a Punk-Rock sound that many owe their own stylistics to. The band purvey a sound inspired by the classic UK scene of the late '70s and '80s when spikey jackets and abrasive guitars were the perfect matches, that and socio-political frustration anyway.
The band are apart of the latest wave of revival bands to freshen up this style and with the forthcoming Bad Days the band aim to do it justice while bringing it as up-to-date as they can.
Last Reserves – 'Bad Days' (20/10/18) – here we go.
Within moments the band's known abrasive and quintessentially British Punk sound is heard to be refined and better produced by a good mile. Last reserves are in short a better band in 2018 and have built off their foundation well. 'Six Months' discusses a modern issue so rampantly increasing in a track straddling Motorhead as much as it does any of Punk's forerunners, as it chillingly describes Mental Health in our society via some personal experiences worth heeding.
'No Excuse' is intelligent and classically obnoxious with its lyricism and respective delivery acting as it's only real selling point but with that said, the band's Garage Punk tone here is refreshing. 'Connected Generation' is very much a move in the right direction and the track 'No Excuse' was trying to be.
By this point, if you are or were expecting breakneck contemporary melodic Punk you're far off course. Last Reserves are researchers settled into the old school and 'Connected Generation' is another on-point socio-political banger well on the money. Stylistically speaking, the gritty Garage Punk is harder and supplemented with noticeably heavier and sharper axe-work suited to the lyrical focual point.
The severe lack of tempo left in the gap since 'Six Months' is filled in a well-orchestrated fashion in 'Inside Out'. The band play with Rock n' Roll melody over more classic rhythms but this time with a glimpse of something a little more modern and fitting of the shrill-snotty Punk disdain. 'Inside Out' is a release high-point as it sees a more comfortable band having a little fun.
The eponymous 'Bad Days' channels Hard Rock through an intro building nothing but anticipation before more Rock n' Roll via the school of Motorhead (and thankfully not Guns n' Roses) as an EP with a slightly precarious start dispels such status and levels out into something significantly better and well-executed.
Whether the pattern of this EP was entirely intentional or not, Bad Days finishes strong and defiant and the product of a band worth your time.
Last Reserves – 'Bad Days' (20/10/18) – October 20th is the day.