Vortex Town – Mansfield, England, United Kingdom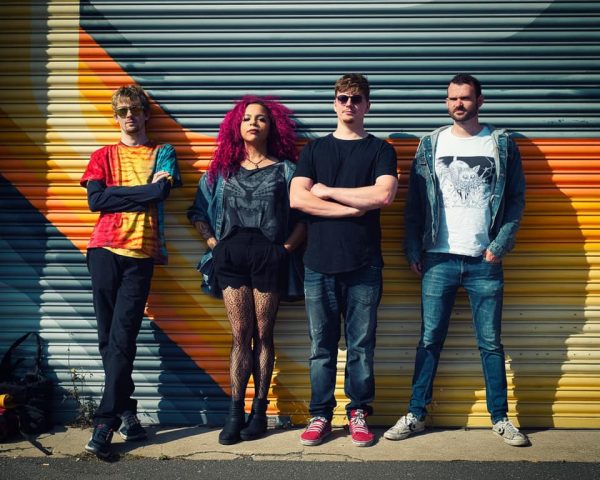 Though this band's debut graced the underground Rock scene in 2021, introducing Vortex Town now is arguably quite the fitting endeavour. After said EP, itself the beginning of two connected releases and a run of shows with some other scene notables such as Squidge, Vortex Town are now tucked away perfecting what is to come. 
But who are they and why should you take time out of the perpetual scrolling that pervades your day-to-day to find out? Well, "introducing Vortex Town" should be able to answer that. To Mansfield.
From brooding, shameless riffs enveloped in the thick viscous gloom Grunge gave to the world, to the reverberating power of sheer sonic volume the likes of Audioslave bestowed upon us via those three albums, Vortex Town are a force to be reckoned with. On tracks such as the tale of a tumultuous love affair that is 'Deeper', the band's presence is all-encompassing as they render you awed. Vortex Town's thick, heavy-set trudge is gargantuan as you feel every step paced by an uncompromising marching beat. Their singular guitar and accompanying bass craft an uneasy, yet enthralling self-contained atmosphere,  one powered by a limitless array of jabbing, driven riffs and playful maniacal licks and warped melodic overlays. That is just track one of 1.
It's not just pummeling abrasion, however. 'Sugar' further flirts with the hybridised Grunge-imbued Hard Rock you're left to look back on after 'Deeper'. Two is soaring and melodic comparatively speaking but loses none of the writhing yet calculated powerhouse that is behind the standout vocals of Cassie Durance. Vocals that, though not in need of doing so, strengthen their impressive presence with each passing note.
On 1, Vortex Town showcase themselves confidently yet also pick and choose from the cross-section of themselves. The melodious instrumentation that coats and contrasts the vigorous and angular rhythms soundtracking the story of this debut EP also gives way to other aspects of the band. The driven blast of uptempo Alternative Rock of 'On My Skin' marks it as not only a "best of" of this fledgling band but seamlessly slides, slick and melodiously into place next to the tom-riffery the band so effortlessly exudes.
'Vigour Of Vultures' embodies the intersection of Grunge and Alternative Rock as children of the greater Punk tree whilst 'Alligator' motions too and from the spasmodic and frenetic displays of a band forever teetering on the edge of unpredictability. None of which would be possible without the stellar work of Andy Purves.
Vortex Town are a band to monitor as there is obviously considerably more to this multifaceted assault on the eardrums. You can find the band thus far below.
That was my attempt at introducing Vortex Town.