PARLA – Cardiff, Wales, United Kingdom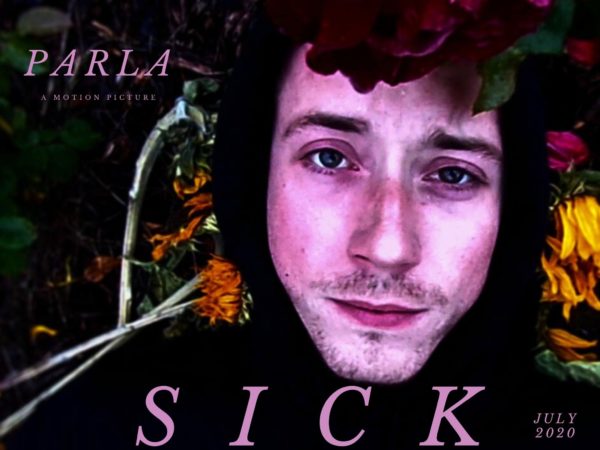 Alternative Rock, in the modern age of underground Rock, is a lucrative foundation and canvas. It is here that introducing PARLA is both logistically fitting, and at its easiest. PARLA can be found somewhere around Cardiff and the UK south-west, with the aim of producing and spreading their brand of Post-Hardcore-influenced, melodic Rock further. 2020, despite it all, has been their year. But, what has that entailed for the (for the most part) two-piece?
The band, to date, have kept their release schedule consistent with seven tracks thus far this very year. PARLA have "plugged in" thrice on the broodingly, melodic Emo-gloomed Post-Hardcore of 'Charlie's Song' and soaring expressive sonics of 'Sick' and '1604' respectively. Outside of the marvels of electricity, the band have also translated their emotive craft into majoritively acoustic, key-infused and sombre efforts.
'Charlie's Song' boasts an energetic and exuberant legacy through its two-stage intro. PARLA's derived influence from the equally expansive Post-Hardcore canvas is effortless merged with that of their Alt. Rock foundation. Determined, heavy-set drumming sets a pace and mood but can't escape its begrudging tendencies. The band then layer equally heavy-set rhythms and stripped-back lumbering riffs whose only better is the warped, brooding lines and leads soaring bitterly above the very negatives the song lambasts. Vocally, PARLA concern themselves more with natural cathartic displays rather than the Emo-infusion so prevalent in latter-timeline Post-Hardcore. The band balance their looming heaviness with the right level of melody and varnish while alternating and injecting energy where required.
June of this year saw 'Sick'. The band's gentle, ambient ebb that infused much 'Charlie's Song' is refined for a Post-Rock-esque intro prior to the intro-proper. This latter introductory blast, much akin to the former track discussed, is emotive and anthemic from the off. 'Sick' carries the weight of 'Charlie's Song' but it is comparatively tempered. It is not until the track's halfway point that this harder and contrastingly sharp approach reintroduces itself to counter the near-ethereal melodic layers of 'Sick'. The band's second "plugged-in" single also boasts additional and welcome dynamic changes via both vocal and further Post-Rock-like ebbs, which, are resoundingly fitting to PARLA.
But how does this sound translate to their stripped-back, acoustically-led alter-ego? The track was also featured on the three-track "single" release, Socially Distant. 'Sick', along with two other newer demos translate PARLA's sound seamlessly. "Sick 2.0" is reserved but also intrinsic to who PARLA are.
In fact, had the band's semi-acoustic efforts preceded both plugged-in tracks entirely, the skill at which they are compiled would be indisputably standalone. This is particularly the case with 'Coopers Drive' and 'Denim' where PARLA's vocal-scope is best displayed, contrasted and subtly juxtaposed before fitting into their well-oiled, open-hearted craft.
'Why can't we hide ourselves in music? Spending time, all the time, all the time with these excuses'.
However, moreover and various other words eluding to something more, PARLA have recently unveiled their latest in '1604'. The band's Emo-streaked, Post-Hardcore leaning Alternative Rock is comparatively more driven in '1604' but only to the point at which a dichotomy is introduced. PARLA's mental health is open, bare and struggling. Such strife is evident from the opening lines to the strained screams and slow, ambient further Post-Rock ebb following a cathartic blast so suiting to PARLA. The two-piece inject this melodic, layered, near-Punk-inclined tempo as in a manner nigh-on perfect. '1604' struggles with its feelings slumped in the corner and this melodic charge is its release before the dulcet tones of one Lydia McDonald of Tribeless interject.
'1604' is a statement of where PARLA are going as they lyrically repair. The sonic accompaniment that soundtracks this reparation is exactly where the band were always going to end up. PARLA refine their early progressions and teasings while drafting further exploration. This is a band that is comfortable, but not complacent.
And so, that was my attempt at introducing PARLA. The band have also compiled a charity compilation on bandcamp to raise money for Black Lives Matter and Love Music Hate Racism which you can find below.