Park Avenue – London, England, United Kingdom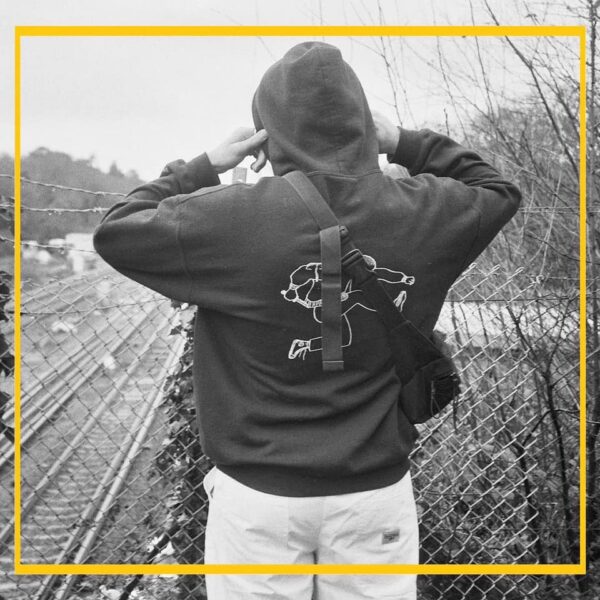 Here we are again with the London Punk scene churning out yet another band. So, within that, introducing Park Avenue really shouldn't take too long. I will try to keep it on-point and far from the abject tedium my prose can arguably feed you to. The three-piece chose the year of relative normality to debut their appropriately titled DEMO '19 ahead of the rather contrasting year of, to quote Nicholas Cage, "fuuuuuuuccccckkkkkkkkkkkkkk". But what of their collective noise output? London's Punk scene after all is as testament to the word eclectic as it is paramount to the genres and movements narrative. So yes, introducing Park Avenue.
The band's aforementioned demo cast four-tracks of frantic, raw Punk-Rock with an air of staggered Post-Hardcore discordance blended into their raucous display. The band's blasts of fist-shaped catharsis captured much of what the casual Punk fan seeks. However, there was more. For despite their straightforward approach, underneath that writhing surface was a band whose homework and experimentation had only just begun. DEMO '19 is available on both cassette tape and download on the band's bandcamp page but now it is time to move on.
'Decline' headed the band's demo but also their first foray into 2020. In it's newer, crisper, clean bill of health, 'Decline' and its earnest and driven onward stop-start jabbing Punk cross-referenced their sound. From the driven, stripped Hardcore many attribute to the early days to the slow progression toward jabbing, bludgeoning riffs and rhythms more synonymous with NYC-legacy-'core, Park Avenue laid themselves bare. 'Decline', it is important to note, not only contrasts its instrumentals with its wholly melodic vocals but expands PA's dual-school-Hardcore onto a fringe-dwelling spasmodic Post-Hardcore fated to return.
Later in 2020, 'Predictable' followed. Here, Park Avenue notably rumble along to an east-coast US Hardcore beat as a soundtrack to their vehemently anglicised vocals. The three-piece relinquish their forward-tempo and constantly tease it between the eerily and melodically edged reverberating Post-Hardcore Punk. Park Avenue double down on both their grit, their heavier-set sonic stature and finally their grounded, thudding Hardcore riffs. The band's alternating vocals are refined and intrinsically suited to each other in their interplay beset with harder, harsher tones. Park Avenue channel their intensity, energy and other influences deeper into the varied Post-Hardcore realm. 'Predictable' it is safe to say, at least musically, was and is very much not its namesake. Much of what the second single openly displays is not totally alien to the Park Avenue prior to its time, but it is indeed increasingly overhauled.
'Lies is the band's latest and further stands as a testament to the band's vault of ideas. Park Avenues Punk-sound refuses to sit still. 'Predictable' pushed its spasmodic yet rhythmic and melodic urgency but it is in 'Lies' where the band delves both further-in and notably further afoot.
'Lies' maintains its heavily-fuzzed distortion but such is led in on a prevailing and marginally melodic Alt. Rock. PA's Punk urgency and emotional conviction amalgamate in the escapism and internal lack of bearings. The band maintain their now-normalised warped-Hardcore foundation throughout but its wholly and properly teased via the chugging post-intro first verse before the Post-Hardcore-Alt. Rock takes full hold. That said, it does return fittingly as 'Lies' trudges out the door. This latest is an emotional song and the stylised legacy-Punk the band have chosen openly suits and reflects such. This is very different Park Avenue but their work can still be traced back to their earnest Punk-Rock. The latter double-barrel being what the band very much are.

In a discordant nutshell and after some context, introducing Park Avenue is easy. The band have a diverse array of punches and they are far from relenting their assault.