Kaleido Bay – Swindon, England, United Kingdom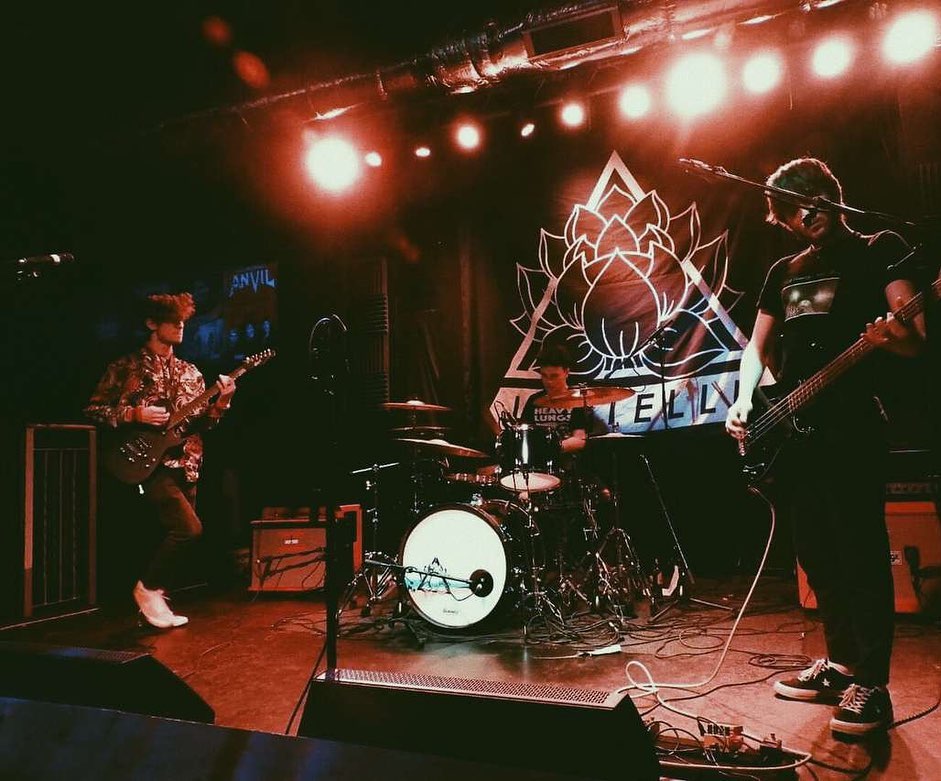 "Alternative Rock", despite its relatively simple roots via Punk-Rock and the '90s, has become quite the large umbrella. Introducing Kaleido Bay is best done by stating simply that they are safe and dry underneath it. Based in Swindon, the band to date have but four-tracks split across three releases. As a disclaimer, I'll say that it would be wrong to assume a singular stylistic focus based on the quantity of tracks alone. Shall we?
These pieces are designed to bring you but a taster and that is what I'll do. The band debuted with 'Break Me Into Better' in 2019. Kaleido Bay's debut exposed a want of Progressive Rock stylistics, subtly infused with playful Post-Punk-rooted Indie-Rock that ticked all the infectious boxes instantaneously. 'Break Me Into Better' is delicately layered and despite obvious complexity, presents itself with ease. Kaleido Bay do-indeed elude to an increased proggy-influence but the debut track additionally, again subtly, boasts a covert heaviness through its rumbling bass-tone. This is something worth remembering
'Ascension' pushes for Muse-esque, dramatic and impressive vocals ala Matt Bellamy as warped Space-Rock glosses over down-tempo Alternative Rock. Kaleido Bay battle between an up and down-beat aesthetic in 'Ascension'. The band finally give-way to the riff-heavy echelon of their influences via Royal Blood, Muse and Rage Against The Machine post-2:42 however. 'Ascension' is a track that would have to be positioned far from 'Break Me Into Better' on any prospective numerically significant track order. Or would it? As this will entirely depend on how much further the band want to "progress" their "rock". Find 'Ascension' in the 'Not All About Speed' playlist – Here.
One of the main appeals of Kaleido Bay are their quirks. Taking influence from who they do, it was to be marginally expected but the band swiftly employ their own stamp. 'Dissenter' is both witty, well-articulated and yet still true to the slow-ebb-to-heavy formula the band adhere to on this two-track release. 'Dissenter', I can imagine, is a live show "you'd be a fool to miss" number.
Insert other-cliché descriptions here.
2020 saw liberation! Sorry, a track called 'Liberation'. Kaleido Bay are far more comfortable here. Within a second, cumbersome riffs-related to but seemingly outside of Alt.Rock subside in favour of an Indie-Rock bassline before further tom-riffery. The band's chord-progressions are far more refined, skilful and gyration inducing. The band's drummer after and between each outburst of foreboding and groove-laden riffs, spends his time perpetually building towards another, leaving the track always on edge.
Contrasting this, and keeping their proggy-Space-Rock in continuity, the band's melodic chorus is another reminder that Kaleido Bay will break their own ranks when they wish. After all who can't resist a good hook? Between 2:47 and 3:50, Kaleido Bay deviate again but by now, its both expected and venerated. Despite the more traditional three-piece formula, the band are still able to show-off and do well into a stable bridge of melodic Alternative Rock before the chorus returns to play you out. The track has also found its way onto the playlist linked above!
Well, that was "Introducing: Kaleido Bay". It sounds like a wonderful place and I wonder what it will export next?!