Joy In Blue – Portsmouth, England, United Kingdom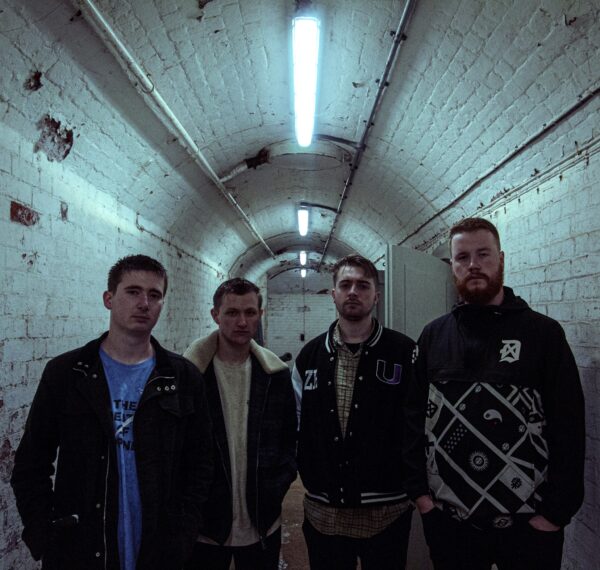 Post-Hardcore, a genre that perpetually does the rounds, absorbing more and more into its seemingly indomitable self. Introducing Joy In Blue is somewhere on this journey. The Portsmouth band chose the year of "what" to debut their rumbling, yet tuneful and soaring Post-Hardcore variant and it yielded three singles. 2020 was a year of obstacles but it was also one that saw the underground Alternative music scene endure nonetheless. Which, is entirely why two months into 2020.1, I am only just getting to introducing Joy In Blue. Music is timeless and we have more time now than ever to find and support it.
'Old Roads' was the band's first and immediately with resounding confidence pushes their aims. The four-piece dance on the periphery of radio-friendly in the intro of 'Old Roads'. The band's tuneful melodic vocals stand in an increasing and near-constant contrast with the building complexities. Joy In Blue build a series of melodic layers over rumbling drumming, before finally releasing into spasmodically refined blasts of jagged guitars and precision complex drum patterns. Joy In Blue twist the heavy-set Emo-led Post-Hardcore of the early 2000s into their own. The band take the stylistics' interchanging vocal intensity and earnest crooning melodies and match it to the noticeably-harder, technically-minded modern variant. 'Old Roads' successfully boasts band's technical ability, emotive songwriting and notably almost ethereal melodies in a manner unquestionably modern but still a part of the greater whole.
'Places' builds on the intense nature of 'Old Roads'. The band's second single is mired in a sad existential woe. 'Places' enters on an emotional guitar-line that stays within itself as a thick, brooding chugging and marching beat accompany it. Vocally, again, there is no faulting Ben Turley's efforts, this time bolstered with distant contrasting screams layering the open strife.
'Places' is less driven and more reflective of its subject matter in its slow, steadily building ebb of genre complexities. 'Places' then charges off unexpectedly and unleashes the screamed vocals fully between 1:19 and 1:45 before settling into a rhythmic Alt. Rock Post-Hardcore hybrid. From there on in, 'Places' gains its confidence of sorts. The band feel nothing but comfortable sonically, fully show what they can do and most notably, suit the comparatively faster displays. It is here also that although the band's performance as a whole is pointless to question, it is only right to mention that Will Gibson's energetic drumming on 'Places' is of particular note.
'Sunflower' closed the band's 2020. Joy In Blue's sound, despite its inherent intensity, is tuneful, melodic and enveloping beyond all else. Their previous singles proved and showcased where their take on Post-Hardcore can go but this aforementioned nature permeates the lot. 'Sunflower' capitalises on the near ethereal nature of the band's softer tones and pushes on the more reserved Emo-Alternative Rock without losing what the band are "good at".  The band's regular deviations in tone, dynamic and tempo are more rounded it's true but are never far from moving past the dulcet rhythms. Post-2:46 Joy In Blue play-out in a maximised, harmonic thud before drifting into silence.
That was my attempt at introducing Joy In Blue. Despite further COVID-related knockbacks, the band have plans to release further singles in their sonic journey very soon.