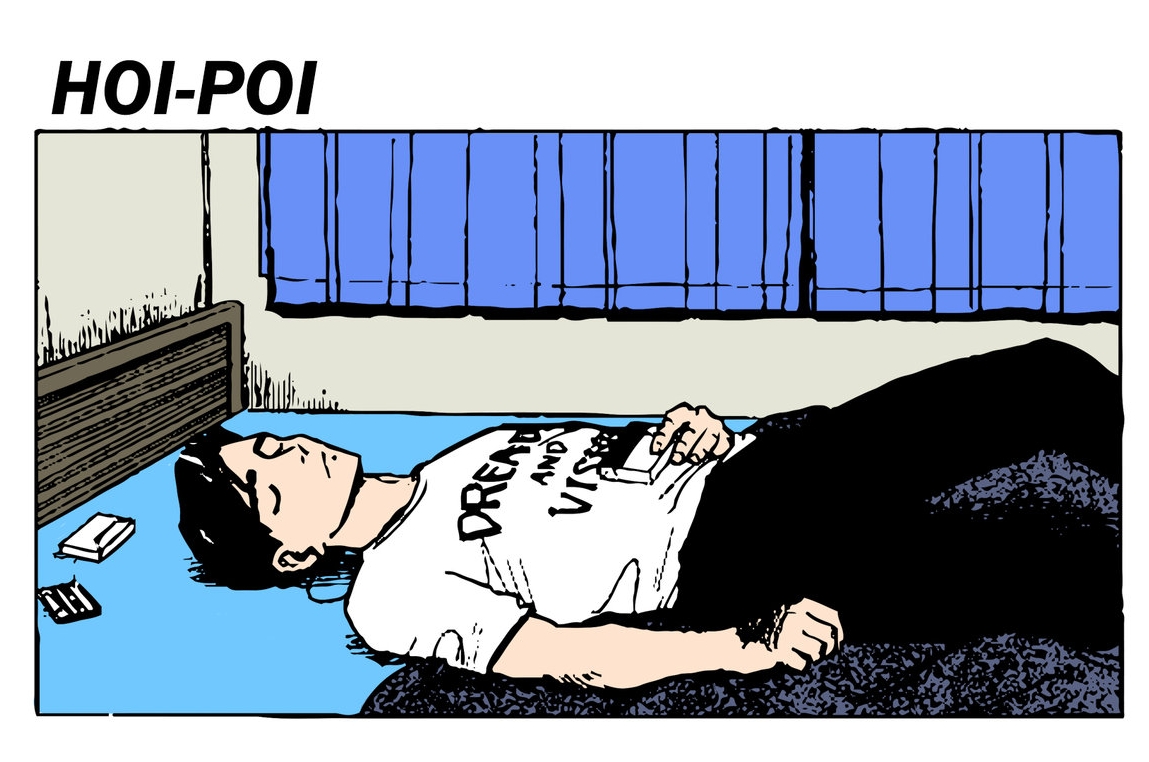 The development of Post-Hardcore was an event in the Punk-Rock history book that would affect the genre's time-line in ways that would only catapult it off to the varied and exceptional set of sounds it now calls it's own.
The initial ground-work laid down by Fugazi, Rites Of Spring and the like would be expanded upon and develop by an extensive list of bands with the likes of Dag Nasty, Refused, At The Drive-In, Hüsker Dü and Hot Water Music very much becoming "go to's" for anyone looking to indulge in the unorthodox and heavily emotive take on Punk-Rock. Said bands are almost as revered now as those original trailblazers and that is exactly where we find the sonic locale that Hoi-Poi, also known as Hoi-Poi Farplane Wind, currently inhabit.
The band, it has to be said, are tremendously underrated with five years of hard work, one full-length and three EP's to date with the most recent one reaching a new height of skill and refinement for the four-piece. A new height in skill and indeed a considerable motion further towards the sound hinted in Forever Knows Best (2016) and it begins a little something like this.
'Asleep In Sorry' has a scrappy and seemingly (but not) disorganised intro indicative of the early days of the genre before they give way full to '90s-esque Punk that despite it's slightly more "traditional" sound, is clearly the product of a band proudly playing with Post-Hardcore. The gritty but aesthetic-assisting production on this track is nigh-on perfectly fitting to the sound of Hoi-Poi, in showcasing the correct amount of distortion, discord and melody.
Once this abrasive yet simultaneously invitingly melodic barrage is over, 'Asleep In Sorry' drifts off into delicate instrumentation before the middling and eponymous 'Dread and Vision' completely blows the previous and excellent track complete out of any line-of-sight. The band mostly resemble Hot Water Music here with the seminal band's influence strongly present but not simply plagiarised.
The band's use of dark and sombre sounding but melodic and enveloping guitar-lines and melodies is something paramount in this Punk-Rock/Post-Hardcore meeting point, where two sides of the same family have a cathartic exchange. In fact, the final throes of this track and it's well-written and emotive lyrics would perhaps not hit as hard if it wasn't for this aforementioned, flawless and effortless guitar work. See 3:56 until the end of the track.
Hoi-Poi are experts at their craft and are seemingly masters or at the very least damn near incredibly proficient at both the obvious and subtle complexities of Post-Hardcore and it's faster and more traditional path into Punk-Rock.
This is actually where they end with a track far more inclined towards Punk and Alt. Rock than majoritively Post-Hardcore, that, of course, is just as well executed by the band that you should without a doubt go away and bloody listen too. Technical proficiency is one thing but putting it all together is another and this band make it look easy.
Dread and Vision was released via Nasty Cut Records.