Fake News – Gold Coast, Queensland, Australia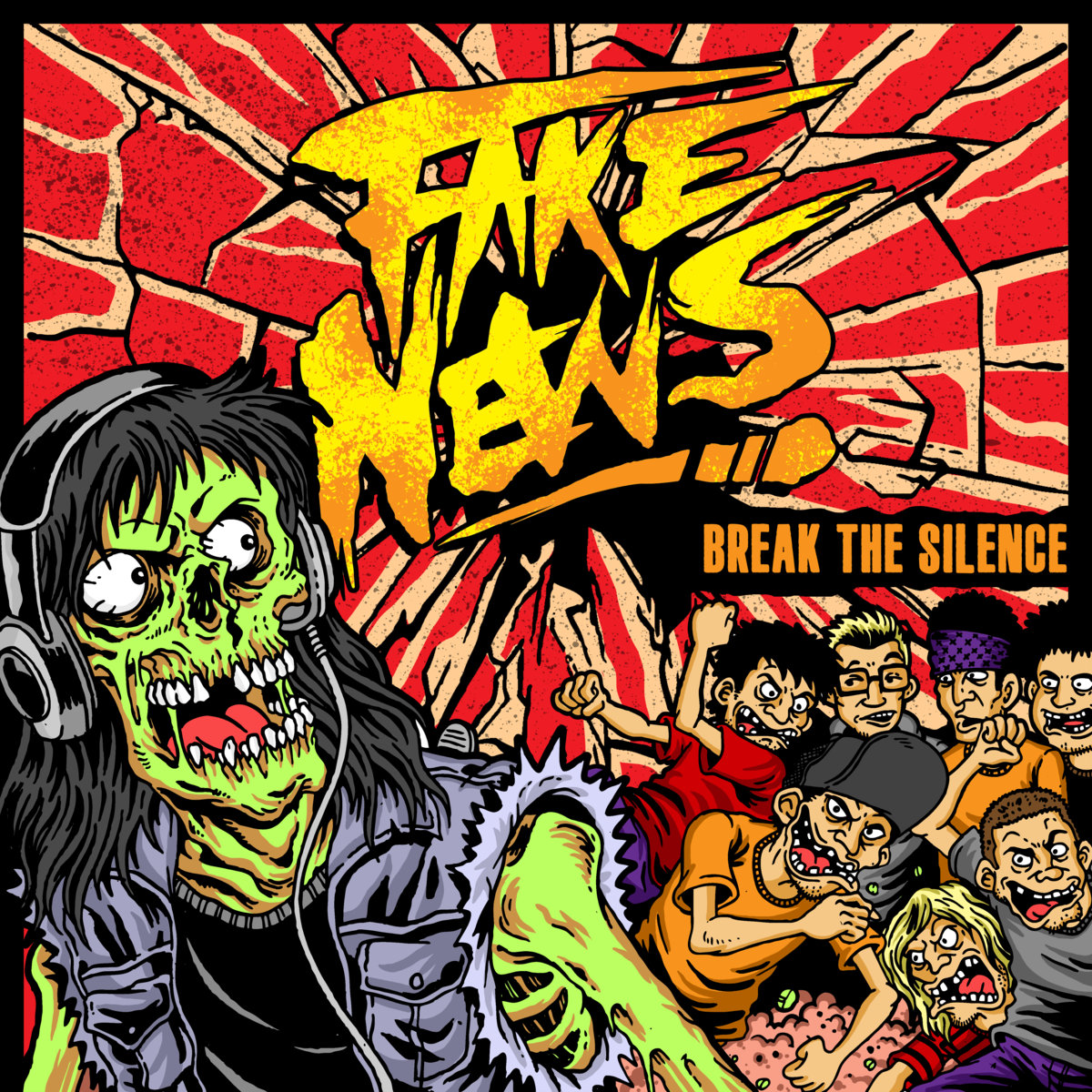 I've been waiting for the following words, Fake News – Break The Silence for some time now. The former part of said written characters has featured on Ear Nutrition before, on one of the site's earlier and now most-read reviews. Find it – Here.
However, the 26th December 2019 saw the Gold Coast band release their second EP. And notably, before it even began to be written, it goes without saying that whatever would eventually follow Ewww! would have quite the task. Shall we?
Despite the debuts strong contemporary Skate Punk and Melodic Hardcore credentials, Fake News crafted their repertoire with strong '90s melody that at times went as far as classic Pop-Punk quite unashamedly. 'In The Grind Pit' takes notice of this and perfects it further via a better band and better production. Vocally, the contrast between high-melodic notes and the hoarse staples of the band make for notable listening and not for the last time. See the latter parts of 'Buried Alive'.
The band's socio-political charge is only aided by their forays into Hardcore. 'In The Grind Pit' is thickly-riffed, jagged, layered and contemporary but also melodic and approachable in the manner of classic Skate Punk.
Although 'Defeating Demons' is still abrasive, it embodies fast emotive Skate Punk ala the likes of Bash Brothers, One Hidden Frame and much of the Skate Punk ilk of Northern Europe, in a track that depicts spiralling mental health issues and how to beat them. 'Defeating Demons' segues stylistically from Skate Punk onward to the cusp Melodic Hardcore and even, clearly for varieties sake and in a well-received manner, contrastingly adds some mid-tempo just because.
Track three of four takes note from its predecessor and maintains this mid-pace and also, cleverly, the subject matter. 'Soundwave Injection' not only wins the song-title game for the day but perpetuates the hope that was clinging on in the previous track. Number three endeavours to hasten such hope via a love of finding the perfect melody over a playful mix of OG late-'90s Pop-Punk and the gruff Org-Core that came later.
Fake News are presenting three-less tracks than before and aren't making it easy for themselves. Somehow, however, I feel this was all pre-determined. Why? Because the viscerally explosive and exponentially faster 'Buried Alive' exists. Hardcore Punk with only the necessary melodic sonic-genes rules the opening notes. Think Grand Collapse, early Comeback Kid or Sinking Ships at a time where the Hardcore genre was about to explode and evolve into the melodic variant championed by early-to-mid Rise Against among others.
'Buried Alive' is especially a testament to the band's drummer outside of being as complementary to the band as a whole. The permeating melodies and anthemic guitar-lines that seep so well into everything Fake News release are at peak-efficiency and in full reminder of their Skate Punk penchant. The conviction-lead screams and low-driven bass contrast the melodic sound just enough, keeping it in check and allowing 'Buried Alive' to intrinsically settle into fast Melodic Hardcore overall before it relents and finishes.
Ewwww! was an incredible and anthemic fast-Punk release and Break The Silence only maintains and refines such work. Fake News seamlessly raise the bar on each release, imagine what the album will entail?!
You can also find 'In The Grind Pit' and 'Buried Alive' in our Skate Punk and Melodic Hardcore house-Spotify Playlist – Here.