Fair Do's – Manchester, England, United Kingdom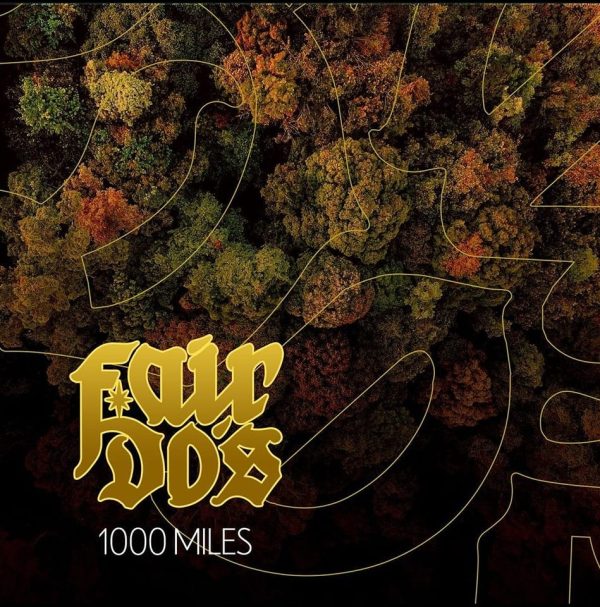 Fair Do's and '1000 Miles'. The latter being the fourth from the former's most recent metamorphic contortion of their stylistic roots. Roots resembling tendril-like hooks submerged in earth, equally fed, encumbered and downtrodden by hyperaware existentialism and the fervent Punk catharsis inexorably determined to emanate from it. 'Ah, life' – My best friend, 2010.
The fourth track follows the warped and metallic Melodic-Post-Hardcore-Skate-Punk of 'Casket'. It motions from the vitriolic doomed-gloom of 'Love & Light' and its frenetic crossing of the Hardcore spectrum whilst glancing back at the precision-cut nuance on late '90s Skate Punk that was 'Consolation'. The band's inextricable ties to the genre permeate the three previous singles. This stylistic underpin is equally infused and warped by a near Mathcore level of organised yet chaotic catharsis. A feeling inspired far from gleefully from the band's contemporary observations, otherwise, articulated as societal necrosis en masse for all to ignore. With three singles taking their own amorphous route onward to whatever the next release will be, with each single, it has been anyone's guess unto what each stop would entail audibly. Fair Do's and '1000 Miles'. Shall we? To Manchester.
The Fair Do's brand of fast, technical, serrated yet melodic Punk resembles a (sonic) adrenal gland when viewed in its entirety. It is difficult not to hear likes of Death By Stereo and moreover, the continental European Punk scene within the tightly wound intro of '1000 Miles'. Subsequently, the band's guitars cascade through the verses, harmoniously layering with an anthemic drive into the revelatory chorus. It is here that Fair Do's foundational Skate Punk provides an adaptable reprieve from their penchant for both vicious and indeed viscous riffs. That said, these harder displays do still work their way into '1000 Miles' at but a moments notice. Lyrically, incredulity and disbelief are accosted in tandem as the band's contemporary existentialism continues to be intrinsically exuded with an earnest conviction.
There is a pervading sardonic humour, sadness and virulence to '1000 Miles'. Fair Do's lyrical songwriting has never confined itself. Instead, it has always opted for a bare-all depiction of whatever ails it. Musically, this is reflected in '1000 Miles'. Fair Do's' careful yet streamlined transition from straight-running Melodic Hardcore and Skate Punk into violent metallic riffs depicts this evocative and naturally spasmodic intensity. Fair Do's are, it is fair to say, intense amidst their most reserved displays. Their arguably unique and progressive nuance on the fast melodic Punk scene is as focussed on expansion as it is honourable to the seminal past. Truthfully, such a position in a scene that is either open-minded and receptive or the resounding reverse of that is indeed a notorious one to hold.
Fair Do's have released four singles that though conjoined in a clear familial sense, have benefitted from a strong autonomy. Though '1000 Miles' joins 'Casket' at the head, that could all change when the rest are cast into this beleaguered world.
Lockjaw Records and Thousand Island Records are the caretakers for this one.
Updates:
Music:
Lockjaw Records:
Thousand Islands Records: