Cuffs – Bristol, England, United Kingdom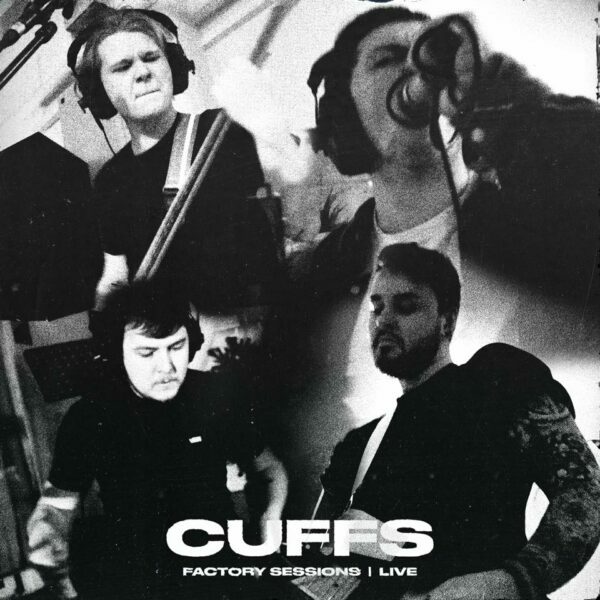 It's a strange time for live music. Cuffs and their Factory Sessions exist within such oddity. "Sit-down" gigs and shows are approaching "commonplace" status in some areas across the country and social media is lovingly awash with gig posters once more. Although the live show experience of feedback, warm bodies and sweat is still a way away, there is hope. In the UK at least, at the time I am writing this, it has only just become legal to congregate inside. What does this mean? Well, many happy groups of smiling faces who have been separated for what feels like an age, are now reunited and the noise can resume. Band practice is back on. This is where Cuffs and their Factory Sessions come in.
A full year of live streams, impromptu phone-screen sets and larger paid events have been a real lifeline for those on either side of the stage.  Cuffs, at the end of May, back in a room with a rolled ankle and months of anticipation just to play together again, via vehement volition, decided it was their turn. In the first year of "what a fucking mess" I wrote some words on the band – Here. Take a step out, have read and then rendezvous with me on the next line.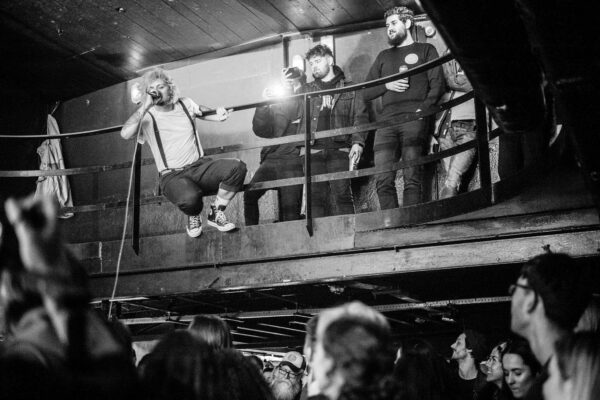 Factory Sessions provides Cuff's-brand vitriolic modern Punk and Hardcore in a setting pleasing to those who have seen it and enthralling to those who haven't. Now available visually and audibly, the band's vibrant concoction of metallic Sludge aesthetic, classic British Punk snarl and east-coast US Hardcore groove are true to their self-monikered 'Angst & Social Frustration – Heavy AF Bristol Punk'. Cuffs' sound is also ridden with Post-Hardcore complexities. However, though they are technical and precise where needed, they are firmly amidst the cacophonic fuzz of Hardcore Punk. The gyration-enducing groove of Cuffs is their adhesive within this. Whether they are borrowing it from NYC-esque groove-core or from their obvious penchant for Rage Against The Machine, their genre-traversing Punk is permeated with such.
Factory Sessions features two tracks along with their mainline four that are currently not available to the public. 'Witch Nails' is a combustive yet sluggish Post-Hardcore-esque Black Flag number showing a comparatively reserved side to Cuffs. However, as is the norm with the Bristol four, there is considerably more to it. 'Witch Nails' though slower, also sees Cuffs at their most rhythmic. The band reverberate around and exude an abrasive Metallic Hardcore in unison with the spun-out Post-Hardcore structure.
'Cash Cow' is the newest of the bunch. Track four on Factory Sessions is mired in contemporary and fiscally sponsored existentialism. Cuffs unleash vintage 'core riffs that are brash and unapologetic. The band explode in a monetarily pissed off tirade as the truth of how we are covertly and yet obviously in a depressingly ironic way, corralled into a pattern of consumption and spending is laid bare. 'Cash Cow' is one of the band's best to date. There is an unquestionably confident bravado to Cuffs and it seems far from finite.
The full set can be viewed below and be found for streaming in the usual places.
Cuffs and their Factory Sessions were recorded live at Factory Studios in Bristol. You can find them along with Cuffs below.
Updates:
Music:
Factory Studios: