Complete! – Ivano Frankivsk, Ukraine.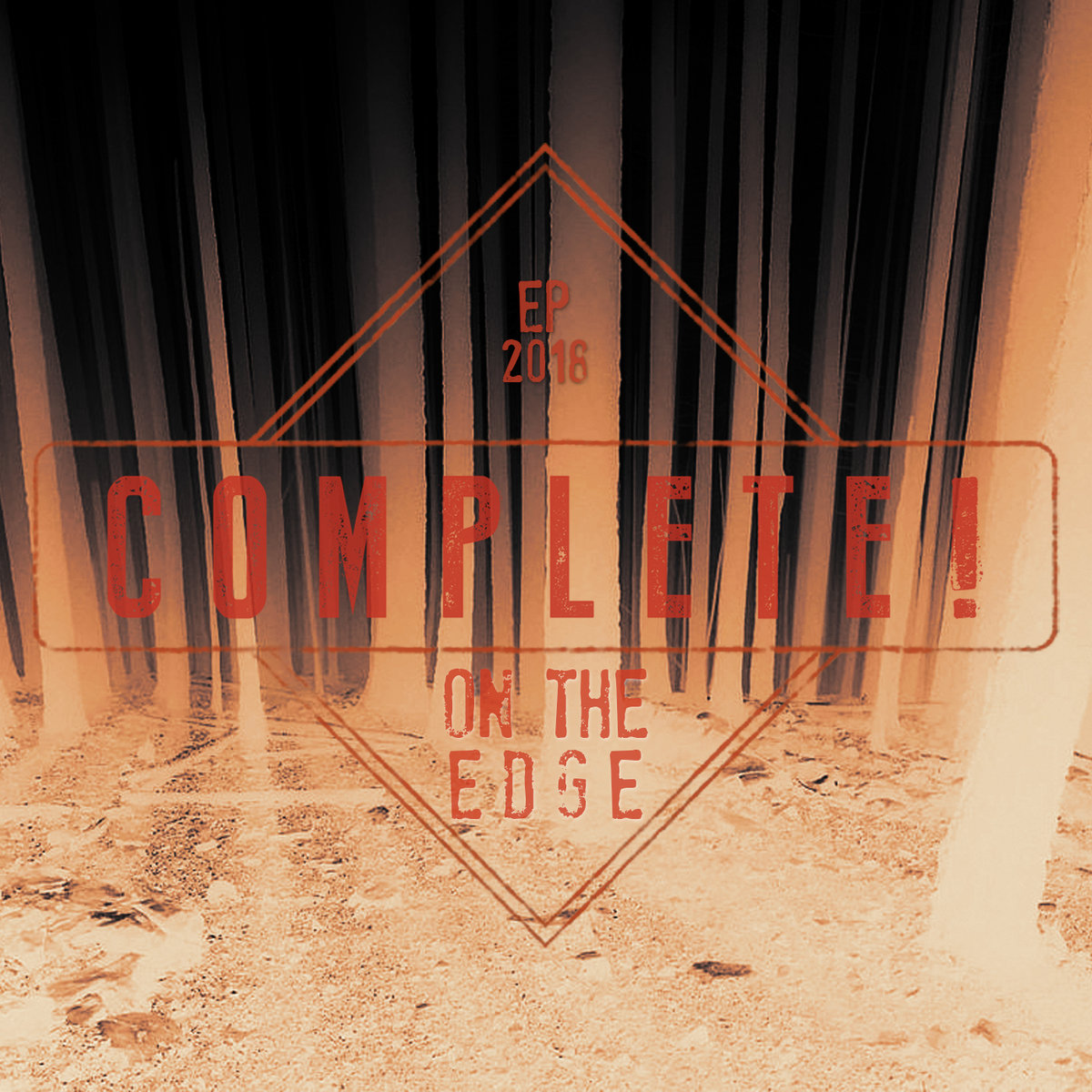 The European Punk-Rock scene is perhaps the strongest it's been in recent history. It joins a global scene only getting stronger in the face of the far-right, auto-tune and the closing of venues but also certain powerful elderly meat-heads and despotic orange maniacs. I'll let you wonder who I'm referring too.
Complete! are from Ukraine, a country you'd make a mistake not to associate with contemporary Punk-Rock. The band's first EP, D, can be broken down and sold to you – Here – but for now, think mid-to-fast tempo melodic Punk-Rock with enough woah-ohs and Pop-sensibilities to sing-a-long too while the message sinks in.
'Fear' is one of those punchy Punk songs so common nowadays but not unwelcome. The track is well-layered and complex with the tempo shifting between punching and jagged-edged strings then onward to more traditional pace. 'Fear' can't decide between the fast '90s with its streamlined-for-speed chassis or the jagged front-line charge of contemporary Skate Punk and it's inclination towards either Thrash or Melodic Hardcore. Complete! aren't a one-trick pony.
The urgent vocal style assists in the band's penchant for aggressive rhythms but also sounds like the product of Jello Biafra and Fred Schneider (The B5-2's) if they were both in their youth right now and in melodic Punk-Rock band. 'Creaky Bed' shows the band playing driven but classic Punk with their own stamp and a little flavour of No Fun At All.
'What We Deserve' was the band's forerunning track and with good reason. With another No Fun At All-esque approach paired with Pennywise and perhaps a little Straightline, the band are exactly where they want to be. – 'Tonight we're sated, our submarine is sinking, but we sell our last breath, you didn't listen I said it, we shouldn't buy silverware during the famine'
'We Feel' rides in on a riff reminiscent of The Offspring in another classic Punk track with perhaps some of the best vocal work on the release. It's a simple song with a simple message and works well. The more complex side of Complete! does try it's best to ruin this simple life though, despite actually just about enriching it. The band can certainly do complex but sometimes a step away from such can be quite refreshing.
The eponymous 'On The Edge' leaves the contemporary layered Punk-sound in the dust of 90's appreciation. 'On The Edge' is one for the Pulley fans. Despite the faster refrains and instrumentation between verses feeling somewhat scrappy early on, the track becomes far more well rounded as it continues. 'On The Edge' is very much what 'We Feel' was aiming for.
COMPLETE! are certainly good at what they do and I think what undeniably makes them so appealing despite their rough round the edges approach is how real and honest On The Edge feels.
In truth this is a release from an underground up and coming band, it isn't perfect but it's improving with every note and an excellent successor to their debut from 2017. Complete! are here to stay and are worth your time, they may even… complete you.
Too much? Maybe! But you get the idea! On The Edge is out now via Melodic Punk Style.
Updates:
Music:
Melodic Punk Style: