Campbell's Wild – Edinburgh, Scotland, United Kingdom.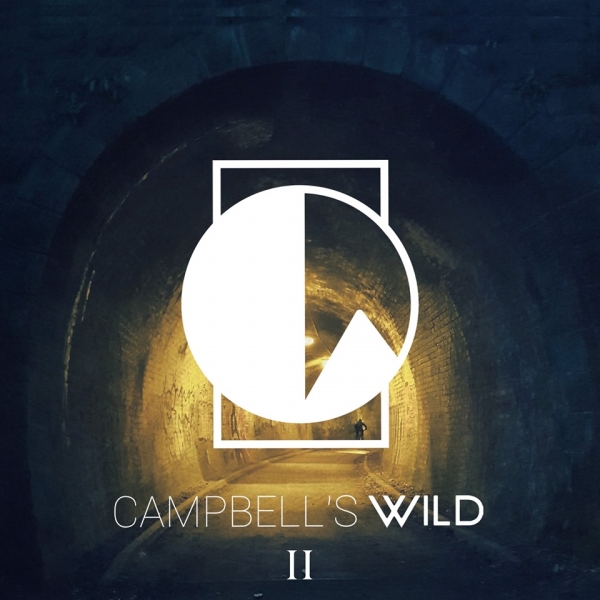 Pop-Punk is a genre that just as much as its Punk-Rock (sometimes distant and estranged) father is continuing to evolve and incorporate other styles both far into the depths of the Punk music vault as well as stylistic climes really very removed. It's a genre that does indeed push out and momentarily champion a lot of "cookie-cutter" bands that either haven't moved on at all from cliche past or simply implode early on. It's also a genre that I still believe, despite having said the above, on many occasions, still deserves respect and interest towards its capacity to surprise listeners.
This is exactly where we find Edinburgh four-piece Campbell's Wild, a band who have supplemented their Pop-Punk a great deal more than a few sporadic breakdowns and down-tuned guitars. Before we continue, it is only fair that I mention that the band's first EP is one that you should indulge in.
II very much opens with the youthful exuberance you come to expect with any remotely Pop-Punk affiliated genre. 'Painting Pictures' is a track flirting with Easycore but solidly Pop-Punk in the vocals albeit with the playful Scottish accented-twist in contrast. The opening track is melodic and rumbling in a way not too far removed from Post-Hardcore in its precision and structure and is merged with said Easycore and a latter Alternative Rock heaviness alongside an (again) playful bounce. Progressive Pop-Punk perhaps?
'Smoking Guns' very much pushes this Easycore-Alt. Rock hybridised jagged weight further. The opening verse teases a sombre, brooding, Emo tone before an excellent chorus that is so comparatively heavy and well suited it stands the track as the releases best. Campbell's Wild are a Pop-Punk band that aren't. If only Post-Pop-Punk was a term. *Edit* This is not its creation. Find the track in one of our house playlists – Here.
Lyrically, II is life-descriptive, introspective and life-affirming through the journeys that the band and specifically Fraser Jamieson's soaring vocals have gone through. 'Sunday' is another that marks itself apart from the others on this second EP, from the small but more than appreciated traditionally inclined bursts of Pop-Punk to the Pop-Post-Hardcore/Easycore/Alt.Rock three-pronged battle of organisation, onward to the aforementioned lyrical directness. Hat's off to the band's technical ability, Campbell's Wild might exhaust the casual or more traditional Pop-Punk fan but that doesn't negate their skill.
You'd be lying if you refused to acknowledge the Emo and Emo-Pop tendencies that this band embody as a result of their age and the sombre, Jimmy Eat World-esque considerably more Pop-Punk and Emo-centric and hard-hitting 'Pills' is a prime example. The band merge this and their rocky-Easycore sensibilities with slight and expertly placed less-complex Pop-Punk infusions and it's most welcome. See the anthemic 2:12 – 2:31 and 3:35 to the tracks end.
Closing with a track contrary to the riffs and tempos of the previous four. Campbell's Wild slow it down with but a flutter of strings before the 2:35 mark where their sombre ballad becomes the token heavy track of this Pop-Punk release, enriched with all the added idiosyncrasies that the band bring to the table.