Shout Louder – England, United Kingdom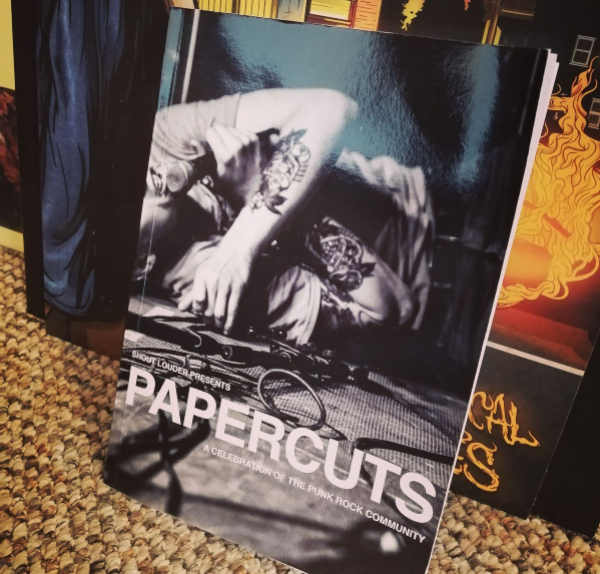 With a second Shout Louder zine now on the way. It is fitting to give Behind The Words: An Insight Into Underground Writing the online treatment. Towards the end of 2019, I was asked, along with many wonderful people from the UK underground Punk-Rock music scene and beyond, to contribute to what was then, a one-time paper-zine. Papercuts was a physical publication and partner to the fellow momentous weekend that was Do It Together Fest 2020 that was held at the New Cross Inn in London this past January.
The two-day event was hosted by Shout Louder, Colin's Punk Rock World and Be Sharp Promotions in honour of their closely-knit passion for the scene and their respective birthdays. It was a fantastic weekend with an inclusive and international bill. Unfortunately, for myself, anyway, it was the last time I would be at a larger-scale gig event but I am monumentally glad I was there.
Behind The Words: An Insight Into Underground Writing was my entry into this cornucopia of literary, insightful and poignant collection of Punk-Rock music community. I decided to offer my then to date experience on the underground DIY music journalist-verse and this is how it went.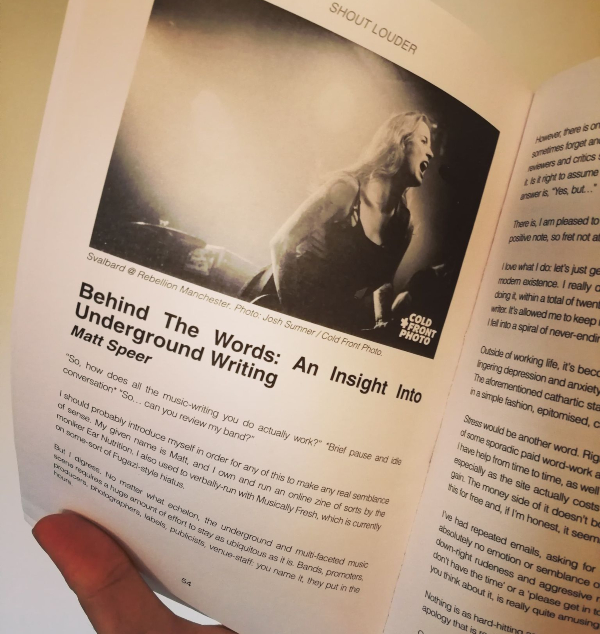 'So, how does all the music-writing you do actually work?' *Brief pause and idle conversation* 'So… can you review my band?'
I should probably introduce myself in order for any of this to make any real semblance of sense. My given name is Matt, and I own and run an online zine of sorts by the moniker Ear Nutrition. I also used to verbally-run with Musically Fresh, which is currently on some-sort of Fugazi-style hiatus.
But I digress. No matter what echelon, the underground and multi-faceted music scene requires a huge amount of effort to stay as ubiquitous as it is. Bands, promoters, producers, photographers, labels, publicists, venue-staff: you name it, they put in the hours.
However, there is one more on the list that many fans, and even many of the above, may sometimes forget and take for granted. Those being the legion of underground writers, reviewers and critics slaving away on the periphery for usually nothing but for the love it. Is it right to assume that said "love" is sufficient and sustaining? In short, the answer is, 'Yes, but…'
There is, I am pleased to say, a longer disambiguating answer for this and it ends on a positive note, so fret not at the following heart-on-sleeve rant.
I love what I do: let's just get that out there naked in defiance towards all the detritus of modern existence. I really do. It's allowed me to go full-circle after five or so years of doing it, within a total of twenty proceeding years after eight-year-old me wanted to be a writer. It's allowed me to keep my brain ticking after completing my history degree before I fell into a spiral of never-ending and mind-numbing hospitality work.
Outside of working life, it's become my complete lifeline as I fight against a perpetually lingering depression and anxiety that has permeated my life thus far to varying degrees. The aforementioned cathartic statement now brings me forth to the main point of all this in a simple fashion, epitomised, canonised and entrenched by the word: ​pressure​.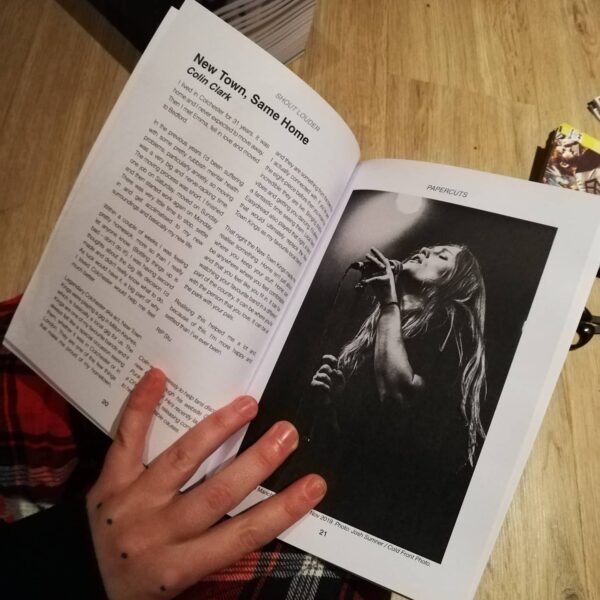 Behind The Words: An Insight Into Underground Writing was not only a collaborative example of what binds the scene together but for many including myself, it was a first to have a physical article published. Thanks again, Sarah! 
Stress​ would be another word. Right now, Ear Nutrition is run entirely by myself, outside of some sporadic paid word-work and my forty-to-fifty hour a week head bartender job. I have help from time to time, as well as some lovely collaborations and I'm truly thankful, especially as the site actually costs me money, rather than resulting in any monetary gain. The money side of it doesn't bother me so much, as again, I love it. But still, I do this for free and, if I'm honest, it seems a lot of people seem to forget that.
I've had repeated emails, asking for "follow-ups", emails bluntly asking for work with absolutely no emotion or semblance of basic manners. It can sometimes go as far as down-right rudeness and aggressive messages in response to a simple 'sorry, but I don't have the time' or a 'please get in touch at a later date' on my behalf. Which, when you think about it, is really quite amusing. Nothing is as hard-hitting as an emotionally devoid, disregarding 'OK' in response to an apology that is really very genuine.
On a quick note, the slogan for Ear Nutrition, 'Spare Time Audio Dieticians', is my own sardonic cry for patience and a backhanded quip to make this very point.
Constant personal messages and comments in person about how 'I had the album for ages and still didn't get round to it' are often laughed away on both sides, but what many of the perpetrators of these statements don't understand is that not only am I struggling to balance writing, sleep, life-admin, relationships, full-time work and literally hundreds of requests, but my mental stability as well. The latter being something that is worsened by the heartbreak that I have when I see the rising number of messages, onset with the feeling of guilt that I will seldom-have to time to reply to, let alone do them justice by writing few words in review or promotion.
It's a horrible feeling, as it completely offsets the happiness resulting from the fact that people actually give a fuck about what ​you​ think about ​their​ art (which, on a side note, genuinely means the world, so thank you). This stark contrast isn't easy to bear, especially when the whole point of the writing venture for many of us is to ​give back​ to the music scene that has given ​us all​ so much.
I think what people don't realise, is that to review a piece of music of varying lengths and genres, requires a huge amount of concentration, untold clicks of repeated plays and incalculable amounts of listening to the same 3.6893752 seconds over and over. One review can take anywhere from one hour to several days. Rewrites, edits, formatting and specific focuses and repeat. Sometimes I can manage three a day and other days I've mentally capitulated after barely one. To immerse yourself in music is one thing, but write about it and to get in the headspace of the musicians who made it and music that isn't yours to a manner that accurately analyses and captures it, is as thoroughly enjoyable as it is utterly exhausting and draining. At times you can't go on and you feel like you're failing yourself and more importantly those who work so incredibly hard to create the music itself.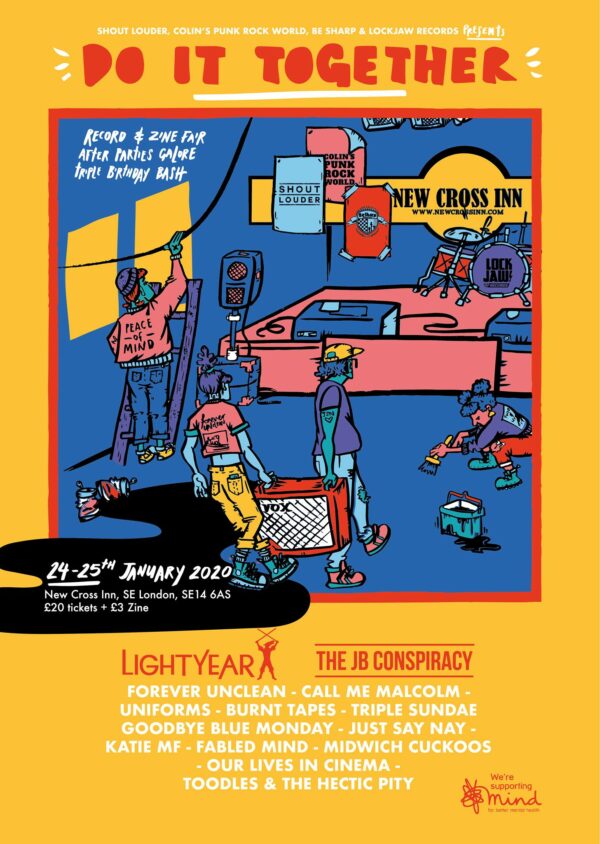 Now, as I begin to electro-scribble a little more positively, I and all the other writers out there inundated and over-encumbered with requests and messages, still soldier on despite it all. But why? I should think it's obvious already but I feel a little exclamation acting as the metaphorical hammer will add a little power to what I'm about to say.
Fans who read all this, check up on those who you know that do this, help them out and get involved. By doing so, your support is valuable to those who are supporting the scene. To those after exposure, critique and feedback, keep messaging, keep plugging away, but when you feel like you need to find out how El Scibblo is doing with it or if they have even started on it, choose how you go about it. We really want to work with you but sometimes it's not possible and decisions need to be made. Again, for myself, it breaks my heart as it's all I really want to do, and saying no isn't the least bit preferable.
I'd also like to thank anyone who has supported my own ventures and any of the other people in this game. I have the absolute pleasure of knowing a great many writers who scribble away in support of the underground scene and I hope they won't mind my thanking on their behalf, all those who write-in and read our work – you are just as important as every human being in this.
For the love of it, in a scene that struggles on in defiance.
*Insert ​True Brew ​by Millencolin here*
(Oh, would you look at that)
Well, that was Behind The Words: An Insight Into Underground Writing. Papercuts #2 can now be pre-ordered! and below, are some details:
All proceeds going to Music Venue Trust, which supports grassroots venues 
50 authors/artists photographers
High-quality paperback book, black & white live music photography, gloriously glossy cover
Papercuts #1 is bein reprinted as initial copies sold out very quicky
Papercuts #2 is £9.99 + postage however folks can save money by ordering it in a bundle with Papercuts #1 or our Manchester Punk Fest zine
Check out all things Shout Louder and perhaps even read through some Ear Nutrition if you have the time.
You can find all things Shout Louder and Ear Nutrition below:
Shout Louder:
Ear Nutrition: