Avenoir – Leeds, England, United Kingdom.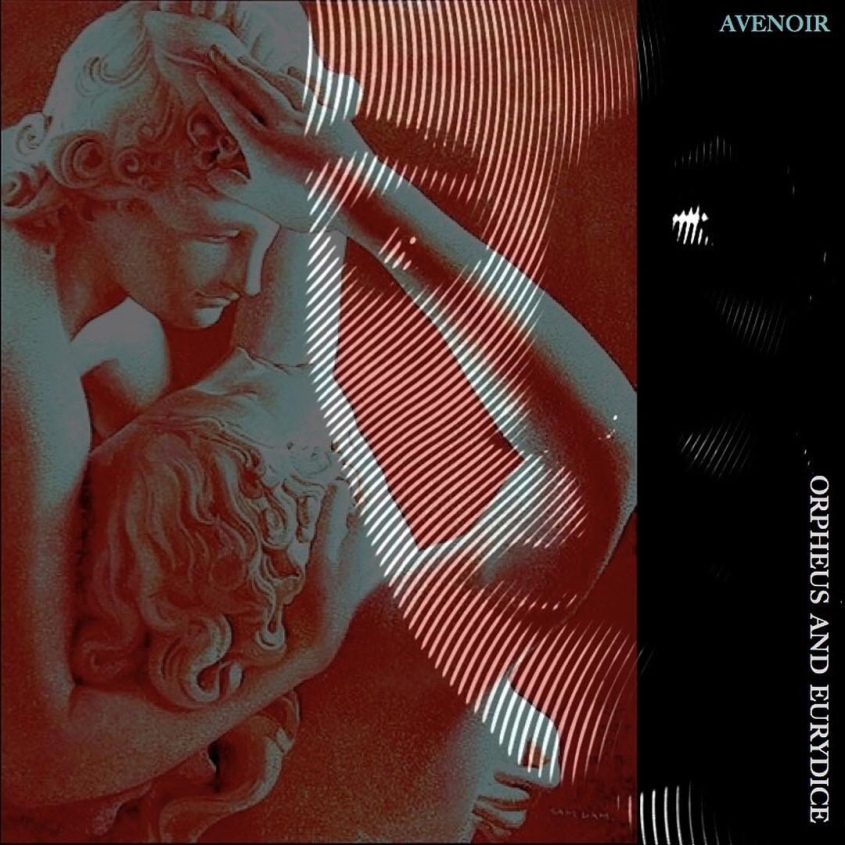 Those who are well-versed with the Leeds based Avenoir will know of their recent trials and tribulations and those who are new to them will not. So, to make a point to pass this as quickly, yet informatively and efficiently as possible, I will say this. The band's back catalogue is more than worth a listen as testament to both current and former members but now with two new members, this is the Avenoir you should be getting behind from the very next paragraph.
The current version of Avenoir is not averse to their sonic past but have put their best and all into new ground, the Greek Tragedy inspired, 'Orpheus and Eurydice'.
Although hard to articulate precisely when, the slow, ebbing opening of this latest effort sounds decidedly dated in a manner not negative but reminiscent of a time hard to pin down. This "old-timey" and playful approach is warm and inviting and permeates the verses with such an easy going sense of well – sensibility – that it would ebb on slowly until it's end and remain a "good" track. Thankfully however, this isn't the case.
The slow ebbing (good word that isn't it) bass is a clue that could be a bluff but again, thankfully it isn't. Pummelling, slow and cumbersome Alternative Rock takes these welcoming sensibilities and injects them with audio protein. For a brief period before you begin to sway side to side with a smile on your face once more, the band let loose in a way excellent and fated to return.
This latest single is well written and really very quotable, all of which culminates in the soaringly-huge weighted choruses. The 2:37 mark see's a twirling Classic Rock-esque, crescendo-leaning solo that does nothing but add to this band's all encompassing noise as it leads to a higher pitch and an overly gratuitous (in the best way possible) return to the excellent chorus. Tragedies aren't usually admittedly nice in practice, but songs about them certifiably can be and what's life if you don't hide the pain just a little eh?
Find the track in our 'Not All About Speed' playlist on Spotify – Here and all things Avenoir below.