Attendant – London/Surrey, England, United Kingdom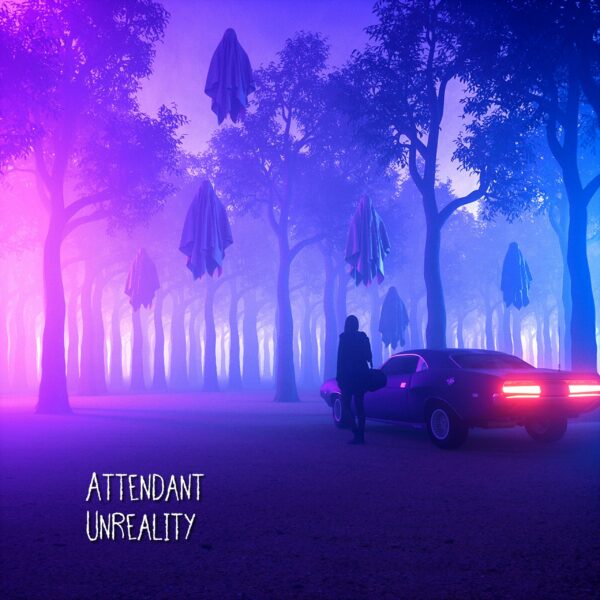 The legacy of Punk and within that, the legacy of Post-Hardcore and '90s Alt. Rock is sizable. Enter Attendant and their Unreality. 2020 despite all, has seen an exponential tirade of underground noise and releases defying the very "fuckkkkkk" year we've just had. Attendant, have very much made this year theirs, with an extended drive to the early days of 2021 where their debut EP will surface. The two-piece hailing from in and around London and Surrey in the UK's south-east, have three singles available to the public to date and in the aforementioned 2021, will release their debut three-track EP.
The band's poignant blend of gritty heavy-set Punk, Alt. Rock and Grunge is truly indebted to the '90s variants of such and yet, the final piece is a robust yet flexible lacquer of early 2000's Post-Hardcore. Unreality, shall we?
Punk-Rock and its resulting contemporary ethos have had more than enough room to flex this year. 'Bootlicker' takes the persona of a sadly prevalent type of protagonist. Over reverberating Grunge, Attendant embody the obsequious western-world patriot. The band satirically and sardonically lambast the unwavering loyalty to a tribalist, totalitarian and elitist governmental body. Despite the sheer lack of care and support given to lower orders, their commitment and fervent belief that they are represented is unrivalled. Attendant have beautifully crafted this point into a terrifying reality. 2020 has been a year of many songs describing it and its age, but in truth, 'Bootlicker' is perhaps one of the most real, hammered home by its brash Grunge-Punk rounded with an emotive early 2000's Post-Hardcore melody.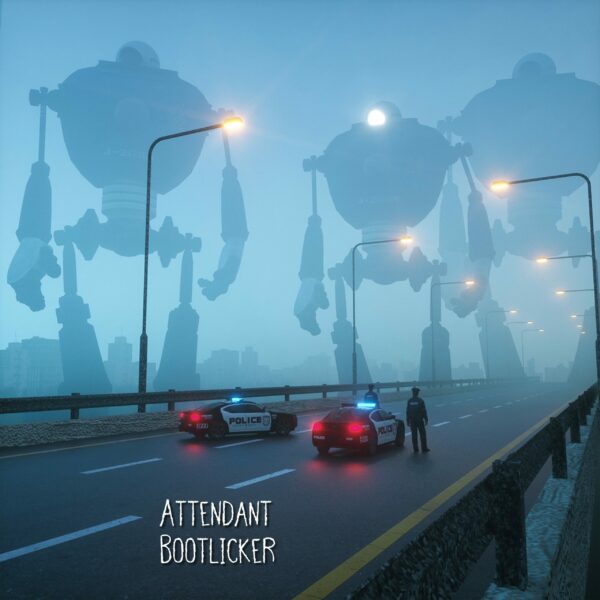 'Don't Bite' isn't keen on parasites. In reality, no one is, however, these aren't the regular sort. The black and white headlines, words on screens and click-bait titles, these are the enthralling bodies that feed on our consciousness. Tabloid and populist journalism is now further ridden with agenda and the fake news age has skillfully capitalised on it. This is the point of 'Don't Bite'. That and a cry for public-interest journalism or perhaps, succinctly, simply something real. 'Don't Bite' was another forerunning single and despite its lumbering Alt. Rock tieing it to the predecessor opts for a refined, melodic approach. Comparatively, 'Don't Bite' is less overt and "grabbing" but excels in its well-mixed tone and resonating lyricisms. The revival of Alternative Rock continues.
'Seen The Light' is the only track that is a bonafide new. The final foray continues the theme of toxicity but this time, within that of relationships. The emotive tone, itself on the increase since the early notes of Unreality, reaches its fullest on 'Seen The Light'. The emotional strain and wishful thinking of a particular protagonist are felt instantaneously. The guitar tone is easy and enveloping on its highs while gritty, cutting and frustrating on its lows. The Post-Hardcore-isms of Attendant are felt again here but this time around, are not simply confined to the emotive melodies and sombre vocal tones.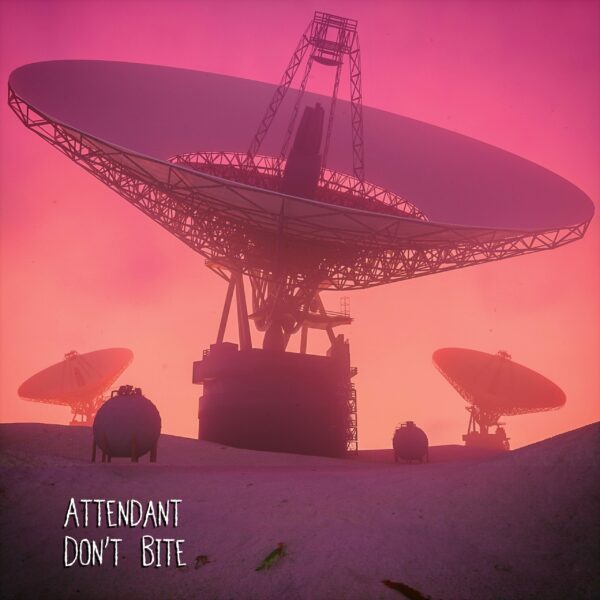 Unreality is a release of "side-on" glances at modern subjective realities and 'Seen The Light' captures its specific confines flawlessly. The aforementioned Post-Hardcore-isms are the key play in this. Track three follows the EPs continuity but spasmodically embodies this seminal genre's influences teasingly throughout but particularly in the satisfying bridge between 2:12 – 2:28.
It as 'Seen The Light' closes that the credentials of 'Don't Bite' are heightened. Attendant's final track would quite crucially be absolutely nowhere without is predecessor and neither would the flow of this debut.
As cliché as this may read, the biggest fault of Attendant and their Unreality is duration. Of course, I would wager confidently that the band indeed have something else set for 2021, but I am rather impatient to see exactly what. Before you begin your listening, below is some bonus info about the band.
'We launched Attendant during the Covid-19 lockdown, when a demo we had recorded a couple of years earlier got some airplay on BBC
radio. The positive response prompted us to write some new stuff – although the process was a bit unusual. To avoid making enemies of his flatmates and neighbours, Andy tracked the rough vocal demos in his Ford Fiesta, parked in a lay-by off the A316. We got back in the
studio as soon as we safely could and recorded the three-track EP in three days.'