Arms & Hearts – Manchester, England, United Kingdom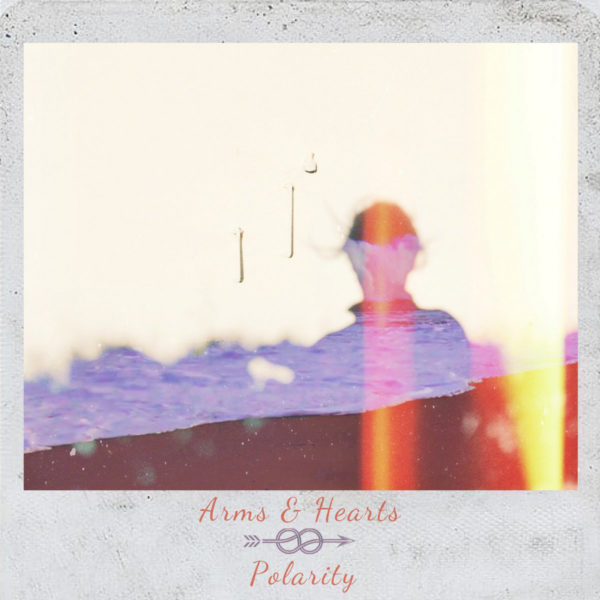 Hailing from the musical hub that is Manchester and in light of the music industries' standstill, Arms & Hearts released 'Polarity' this past May. The one person and occasionally "full-band" formula is known for its emotive, gruff-to-melodic alternation of Folk and Acoustic Punk telling tales both personal and extrospective. Due to the two-track release having a differed origin to the norm – Arms & Hearts had this to say on both 'Polarity' and 'Time Flies When It's Meaningless':
'Hello friends, due to having to delay things that were in the works, I decided to work on and release two new songs, recorded all by myself at home. I got weird with them, its not the usual thing but I guess Arms & Hearts is whatever I feel like doing with it so here goes nothing. It gave me great comfort and release in this strange time. I hope it makes sense to you.'
The solo projects prior work trod ground between modern Gruff-Punk inspiration and ear-worming Folk-isms in and out of the "full-band" approach. Arms & Hearts back catalogue is worth your time will be left at the end of my waffling, but now, onward to the "weirdness"!
The naturally hoarse and emotionally strained vocal approach inherent to Arms & Hearts is prominent throughout his work. These cathartic vocal-chords often retreat behind sombre melodic singing but it is rare that an Arms & Hearts track, or live show for that matter, doesn't fight to contain such a contrasting gusto. Notably, this can sometimes result in an impressive discarding of a microphone altogether.
'Polarity' adheres to the gentle ebb of the Stever Millar's comparatively more chilled approach. However within a breath, a soaring, dare I say Shoegaze-leaning sporadic plucking asserts itself. 'Polarity' is no cheerful musing and battles the expected yet still unwelcome revelation that nothing ultimately lasts. There's a polarity to everything. This is what Steve Millar confronts amidst greater jabs at the setting that is the order of things. – This Punk disdain, in a bittersweet life-affirming and sombre tone, declares that it was indeed '[…] broken anyway'. The tone of 2020 is encapsulated by the tone of this ebbing ballad of realisation.
'Polarity' is not the playful, archetypal Folk-Punk of the 2018 'Fortitude' but something different. Through Arms & Hearts, Steve Millar is no stranger to "plugging in". Throughout his crop of releases, it has been the case to varying degrees. However, here, it takes on newer life through the self-monikered "weirdness". This newfound infusion meanders in a gentle permeation that is indispensable to 'Polarity'.
Despite its deviation, 'Polarity' is still in good continuity. That said, its progressive twang eludes to something new. And this is where 'Time Flies When It's Meaningless' enters. Arms & Hearts material is no stranger to a pervading electric guitar but in the ebbing and dynamic second offering, it takes full control. Again, layered, soaring Shoegaze leads this emotive display forth yet this time, is contrastingly more captivating. To be succinct, this is a very different Arms & Hearts.
But is it too different? Arms & Hearts is a project has a comfortable variety within its own parameters. It is fair to say that such a project is definitively stronger when played rougher around the edges but substantiates itself elsewhere more than well. It is doubtless that this may confuse longer-running fans but, with 'Polarity' leading the charge so to speak, this bedroom-release negates any real criticism. This was a gamble, but one that I would argue has sufficiently paid off.
Or rather something like that, what do I know, eh?