Apathy & Exhaustion x Ear Nutrition.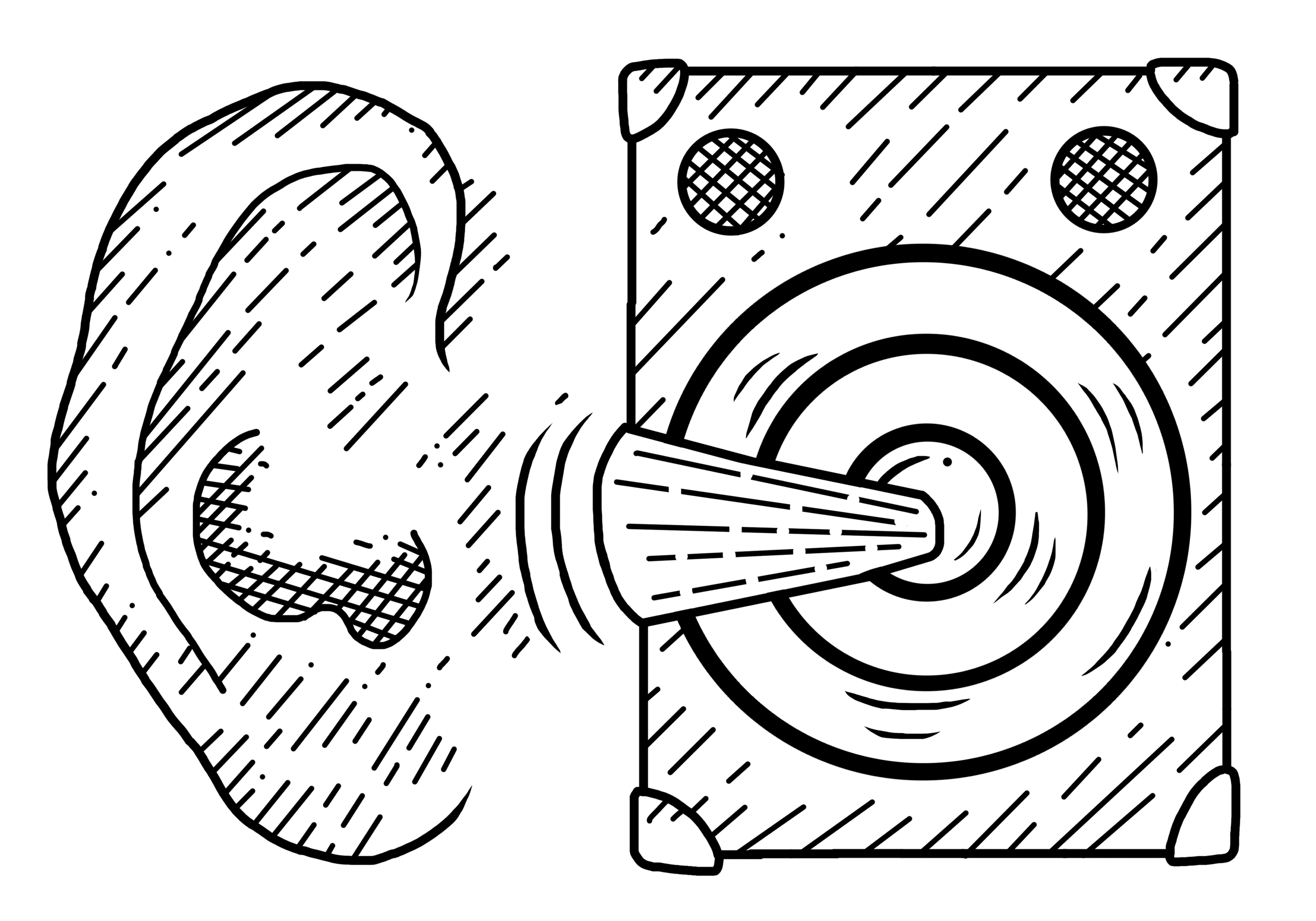 In the interest of either alphabetical order or maybe even a little politeness, Mr. Tony Maher will begin this list of ten modern Punk songs that will pique your interest towards the bands talking the talk and walking the walk, cementing them in your rotations. Enjoy! – Apathy & Exhaustion x Ear Nutrition: 10 Modern Punk Tracks To Pique Your Interest! – Part 1!
---
My name is Tony, and I run a webzine called Apathy & Exhaustion which you find – Here . So, recently Matt from Musically Fresh/Ear Nutrition and I were talking about doing some collaborative work, and he invited me to contribute to an article for the at-the-time unpublished new site aimed at introducing people to some new bands on the Punk circuit. When it came to the crunch, it was pretty hard to whittle stuff down to a list of just five, given that the criteria were:
Bands that are currently active.
Bands that are operating on a small scale and that have put out a song that totally kicked your butt or gave you the chills or whatever.
Even when I whittled stuff down to bands that have released something in 2018, it was pretty tough, but, in no particular order, these are my cuts of choice:
The Phosphorus Bombs – 'Blank Slates'.
This is the title track from The Phosphorus Bombs' new EP. These dudes are from Sydney and play hard-hitting metallic Skate Punk with a thrashier, 80's Hardcore kind of edge. If you think along the lines of such subgenre masterpieces as RKL's 'Riches to Rags', NOFX's 'White Trash Two Heebs & A Bean' and Propagandhi's 'Today's Empires, Tomorrow's Ashes' then you'll start to get the picture. This is fast as shit and angry as fuck, but still maintains that Kid Dynamite type of tight focus and those vintage Bad Religion style melodies.
Denim & Leather – 'Grave 99'.
Manchester's Denim & Leather released their debut album, 'Sacred Autism' through Drunken Sailor Records this year. This crew have successfully taken the sound of 80's Hardcore heroes such as Black Flag and Poison Idea and reinterpreted it through the evil, sludgy lens of Pissed Jeans and their ilk. I can do no better than quote directly from my recent review of the album, from which 'Grave 99' is lifted.
"Imagine if Pulp had never gotten famous, and Jarvis Cocker had divided his time equally between getting razzed on cheap cider under a bridge, huffing lighter fluid, and baking his head on crack rocks in a Longsight shooting gallery (whilst not attending group work sessions for an out of control sex addiction) – these are the type of seedy, filth-caked vignettes of social observation and tales being told here, only in the semi-coherent vocal delivery style of the late Mark E. Smith (R.I.P) of The Fall. This stands as a stark counter point to the savage belligerence of the 'screaming at the front row at uncomfortably close range' type yelling. First class, mate."
The Raging Nathans – 'Bartending the Funeral'.
The Raging Nathans are from Dayton, Ohio, and feature members of The Dopamines and The Queers amongst their number. They play classic Look Out! Records style trad-Pop-Punk with a modern twist, and 'Bartending The Funeral' is lifted from their latest joint, 'Cheap Fame' which is out on Rad Girlfriend Records (US)/Plasterer Records (UK). This shit is infectious, fast and barbed, and touches heavily on mental health issues that are close to my heart. Although they've been around for a few years stateside, they've only just been making forays into the UK scene.
'They're grinding me down – down to where I don't want to go
Because I've been there before and I don't think that you want to know
Know just how dark it can get, when you live in your head and you feel like there's nothing left.'
Goodbye Blue Monday – 'Misery Punk Ruined My Life'.
These lads are from Scotland, and this is the title track from their second EP, which has come out through Make-That-A-Take Records. They are heavily influenced by the current crop of gruff-Punk bands such as Iron Chic and Off With Their Heads, as well as your mid-West style Punk acts such as Dillinger Four. Although from the opening bars, that's not really the direction you'd expect it to take. This deals sympathetically and convincingly with coping with mental health problems and I find myself feeling like Goodbye Blue Monday will go far if they manage to keep on dropping releases of this calibre.
Chain Whip – 'Self Destruct'.
These Canadians typically play in Power-Pop bands, but this, this is raging, breakneck 80's style thrashy-Hardcore Punk in the vein of Negative Approach and Poison Idea. But don't make the mistake of thinking this is just another generic tribute act. Chain Whip play with enough venom and fury to make this shit their own. No time wasting here of any type: just pummelling rhythms and straight down the line gnarly Punk-Rock. Self Destruct is lifted from their self-titled debut 7″ (on Dirt Cult Records), which is incidentally also hands down my favourite 7″ record so far this year.
Tony.
---
Tony's blatant and honest portrayal of this collaboration couldn't be anymore on point. This list was not easy, in fact while away at Rebellion Punk Music Festival I sent prospective lists to Mr. Maher of Apathy & Exhaustion as I simply couldn't decide! However, there was one track that I knew would be included, one that inspired the very idea of this list. So -Apathy & Exhaustion x Ear Nutrition: 10 Modern Punk Tracks To Pique Your Interest! – Part 2!
Over Time – 'Pretentious'.
Denver Colorado Punks Over Time have a healthy love for 90's Punk music ranging from fast Skate Punk to Pop-Punk that was crooning enough but not to the point of whatever happened to the genre in that brief gap between 1999 and early 2000's Easycore. 'Pretentious' makes up 25% of a debut EP that is the pure love child of said 90's penchant and a harder more abrasive lust for early 2000's Melodic Hardcore in no small similarity to the big names of the day, from Comeback Kid to Sinking Ships and beyond.
'Pretentious' flies off the back of conviction and catharthis both products of the realisation that someone is no longer worth knowing. Match this with emotionally strained-vocals and instrumentation unequivocally anthemic and you have a winner.
For I Am – 'Or Was It Steve?'.
Belgium's For I Am where chosen for a similar reason (partly) as I believe The Raging Nathans were chosen for the upper-part of this collection. Pop-Punk in my eyes really shouldn't be a dirty word. In truth, the "Punk" and the "Pop" have grown distant in some circles and closer in others or rather blended with other influences to create a genre ever-widening.
With 'Or Was It Steve' the band tease you with a brooding two-pronged intro that leads you to the band's harder Skate Punk influences before they with a flick or two of the strings launch you into a traditional 90's Pop-Punk track that in truth isn't too far from the half-pipe Punk anyway. Pop-Punk done right. 'All About Perspectives' was released via Disconnect Disconnect Records (UK) in 2017.
SickOnes – 'Let Me Loose'.
Perhaps the most explosive and damn-near the most unorthodox Hardcore band in the UK right now. SickOnes are but a voice, an axe and a drumkit and it works more than anyone imagined it would. From the explosive live performances to their across the board Hardcore sound that often has more groove than disco-stu can shake a pimp-cane at, they are not a band to be (quite frankly) fucked with and are constantly pushing new boundaries. From European and US tours and multiple spots supporting Cancer Bats and the Dead Kennedys they are a band who have achieved an almost unbelievable amount in a short time.
'Let Me Loose' is a track from their 2017 split with US Hardcore-groovers Divebomb who are themselves worth a delve into. 'Let Me Loose' was on this list before it or the list even existed.
Straightline – 'Pleonexia'.
I once described this band to a friend who was majoritively a Metal fan as a "Skate Punk" Iron Maiden and if I'm to be honest, I stand by that analogy. Ultimately deciding on one song from the Munich four-piece was indeed very difficult. Straightline have a near perfect balance of metallic riffs, 90's Punk and it's pop-hooks and fast unrelenting Skate Punk-Rock so cultivating any "best of" for the band is mind numbingly hard.
However, in the end 'Pleonexia' with it's brooding anthemic guitars and surprising actual lack of crunching Metal-focussed strings began to edge it's way into my mind. 'Pleonexia' is pure fist-in-the-air melodic Punk-Rock with a point to make and was actually the first song I heard by the band, so it felt fitting that it crept back in the way it did.
The Shorts – 'Silo'.
The final entry of this list is all about The Shorts. I once saw them play an all-day Punk show at The Brunswick Hotel in Melbourne Australia and I remember being both confused and somewhat glued to the spot at which I stood as I heard an interchanging mix of Garage Punk, Skate Punk and minute but still down-right flirtatious Ska. I know, that was the look upon my face as well! Anyway! time flies and as the pre-list for this list was entering mammoth proportions and headache-level stress I sat playing through their back-catalogue on bandcamp the day before the new album via Thousand Islands Records (CAN) – 'Bunker Monkey'.
All this was actually only a matter of days ago. Which itself lends to the gravity at which 'Silo' struck a chord with my then bedraggled brain. 'Silo' has a near-perfect intro that gave me the shivers. The track keeps this anthemic, dramatic, urgent, determined and cathartic tone for it's entirety. In fact it coined another of my "if _______ were a Skate Punk band" statements, this time referencing the masters of contemporary Punk vocal interplay, The Lawrence Arms.
Matt.
---
As much as at points during this list the thought of having to do another in this vein all whittled down into ten-choice cuts prompted me to audibly say to myself – 'I think I'd rather sit on a cactus' – Tony and I are already thinking of volume two alongside a whole other comprehensive list of other pieces.
Are we mad? Perhaps, but did we end up enjoying this very much? Yes, we did – very much.
To sign off, a track I witnessed fill a (very large) room at Rebellion Punk Music Festival earlier this month while I was, yep you guessed, thinking about this bloody list. Enjoy!
Apathy & Exhaustion x Ear Nutrition: 10 Modern Punk Tracks To Pique Your Interest! Maybe we'll do it again…