Young Planetary – Boise, Idaho, USA
Indie-Rock and Alt. Rock, Emo and Pop-Punk are in a state of symbiosis in today's music scene and this is where Young, Planetary and Locations I Can't Place enter 2020. The joining of these legacy-of-Punk genres is no less than interesting. Through the aforementioned fusion, bands such as The Wonder Years, Turnover, Transit and likely many more I'm forgetting, moved beyond the inherent clichés so quickly attributed to the latter of the three. The resulting union took the commonly mature wing of Indie music and applied it to the introspective croons of Emo and the youthful exuberance of Pop-Punk.
But yes, Young, Planetary. Locations I Can't Place, the band's third effort will release in August digitally and on vinyl via Hidden Home Records. I had it early, and this is how it went.
'Locations' opens via rugged Pop-Punk charged Alt. Rock introduction with playful melodic layering before said rugged, yet refined approach takes hold. Young, Planetary have diversified their sound in recent years but pleasingly pay tribute to their past, while simultaneously making their main drive toward harmonious Emo Rock. This constant low-ridden contrast expertly maintained by a looming bass and jagged-rhythms contrasts the band's soaring tendencies. Heavy-set to light and carefree drumming sits in perpetual alternation; showing that Young, Planetary, wish not to forget their roots.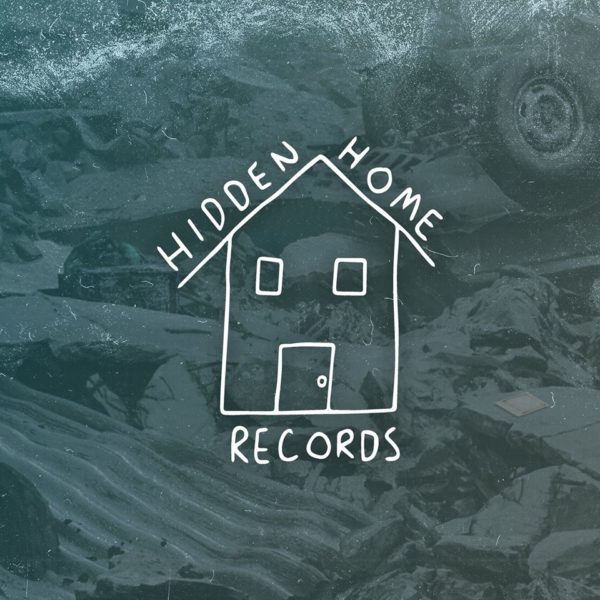 With a tone of hybridised Indie-Rock and Emo, but heavily relying on spasmodic drum-fills and time signatures, a lasting influence from the band's prior flirtations with Post-Hardcore set in. 'Bones' presents itself as crooning Emo-Rock but only on its front-facing. The band are again, in a perpetual state of layering. Young, Planetary have, on one hand, definitively upped the melodic ante and yet, are indisputably mired in a battle with their barely-confined heavy cathartic tendencies. 'Bones' sees this contemporary version of Young, Planetary skillfully embrace a dynamic and tempo alternating sound, that wholly rests on the excellent drumming displays on offer. Such is separated by the legacy-Post-Hardcore conditioning upon a forever floor-hugging bass and Indie-toned precision guitar-work. 'Bones' and 'Stung' see the band's vocals not only at their best and most varied, but also their best deployed.
'Stung' is a Pop-Punk adjacent, driven Alt. Rock track infused by the complexities of the release thus far. Together with its predecessor, heavy reliance on harmonious melodic Emo-ruled vocals that alter as often as the music they are backed-by seek to keep you on your toes. 'Dig' is one of the forerunning singles of Locations I Can't Place and it sees YPs Pop-Punk-ism assume vanguard.
'Dig' is beset with regular blasts of tempo that are undeniably welcome to the release. Track four is marginally less complex but dare-I-say a more traditionally-inclined sound and marks a release highlight. The only real criticism of where YP are at this moment in time is that they are admittedly a lot to process. The band have such writhing energy fuelling their technical sound that it enthrals you as much as it does exhaust you. Young, Planetary's Indie streak is confined to tone and presided-over by a Pop-Punk-infused, Emo-codependent Post-Hardcore. It seems the four-piece are aware of what's been "done" and have set out to skillfully avoid it. For the most part. 'Dig' and its exuberant energy is the symbiotic-sonic-embodiment of the tracks emotional response.
'Discarded' splices a mild-Easycore aesthetic into their Pop-Punk before promptly falling into a twinkly and harmonious ebb. The move is skillfully done and yet, despite my personal dislike of Easycore, sadly leaves me wanting more. 'Discarded' does then fall into an energetic Pop-Punk/Indie-hybrid with a huge dependence on further vocal harmonies and yet it feels lacking. 'Discarded' very much marks the band's quintessential Emo-ballad and simply allows the EP to move on. The penultimate number is by no means "bad" at all but isn't quite as comparatively remarkable as prior efforts.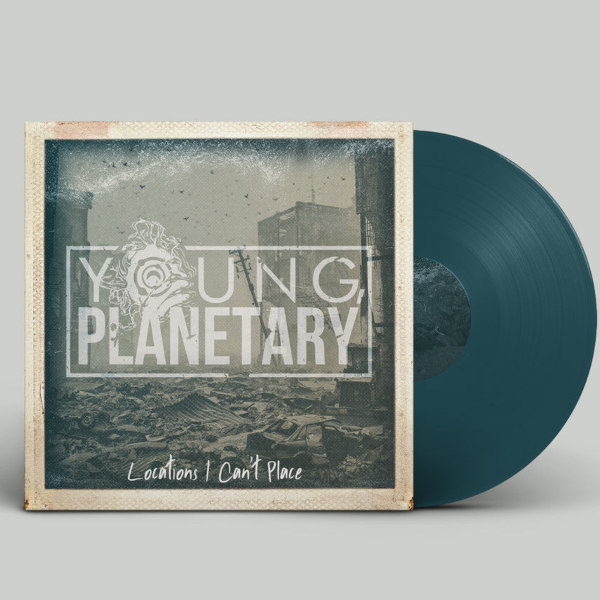 Young, Planetary close with the other of there forerunning singles. 'Separate Ride Home' is the band in their rawest and most intrinsic form. YP ease their inherent complexities into 3:17 of Indie-Rock that maintains a solid foundation to allow the soaring harmonies to close an EP that doesn't quite break the mould but recasts it where necessary.
Young, Planetary and 'Locations I Can't Place' releases on 07/08/20 via Hidden Home Records. Pre-orders can be found – Here – and – Here – and all things Young, Planetary and Hidden Home can be found below.
Updates:
Music:
Hidden Home Records: